Punjab Doctor seeks Rs 20,000 bribe for allegedly tampering medico-legal report, arrested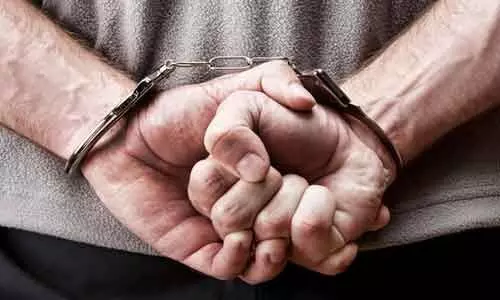 Gurdaspur: A doctor attached to a Civil Hospital has been arrested for taking bribe for allegedly changing a medico-legal report (MLR). A medico-legal report is a report written by a doctor in the role of a medical expert witness in a legal case. However, the recent case of tampering the MLR has sent a shock wave to the medical fraternity, suggests a recent media report in The Tribune.
The doctor was caught red-handed on February 10, 2020, by the Vigilance Bureau. This came following a trap set by the sleuths based on a complaint by one Amrik Singh. In his complaint, Singh stated that the doctor was allegedly demanding illegal gratification for changing the contents of the MLR.
Also Read: Caught Red Handed: MBBS Doctor Arrested For Taking Rs 30 Bribe
It was submitted that the complainant had approached the civil hospital authorities to re-investigate the earlier MLR against a few of his colleagues, who were booked under IPC Section 326 (voluntary causing injuries by using sharp-edged weapons). However, the medical practitioner who was leading a board of doctors asked a bribe to settle matters by erasing the particular IPC section from the fresh MLR which was to be prepared by him.
Soon after a trap was set and the doctor was arrested while accepting Rs 20,000 bribe along with the tainted notes.
As per a recent report in The Tribune, a word spread that more doctors could be under the lens.
Medical Dialogues had earlier reported a bribery case, wherein, a doctor, posted in a government hospital in Madhya Pradesh's Mandla district was arrested after being caught red-handed while allegedly taking a bribe of Rs 6,000 to perform a surgery on a patient suffering from a hernia.
Also Read: Govt Doctor Takes Rs 6,000 Bribe To Operate On Patient; Arrested
Source : with inputs