Two doctors signature required to procure Amphotericin B injection: Delhi Govt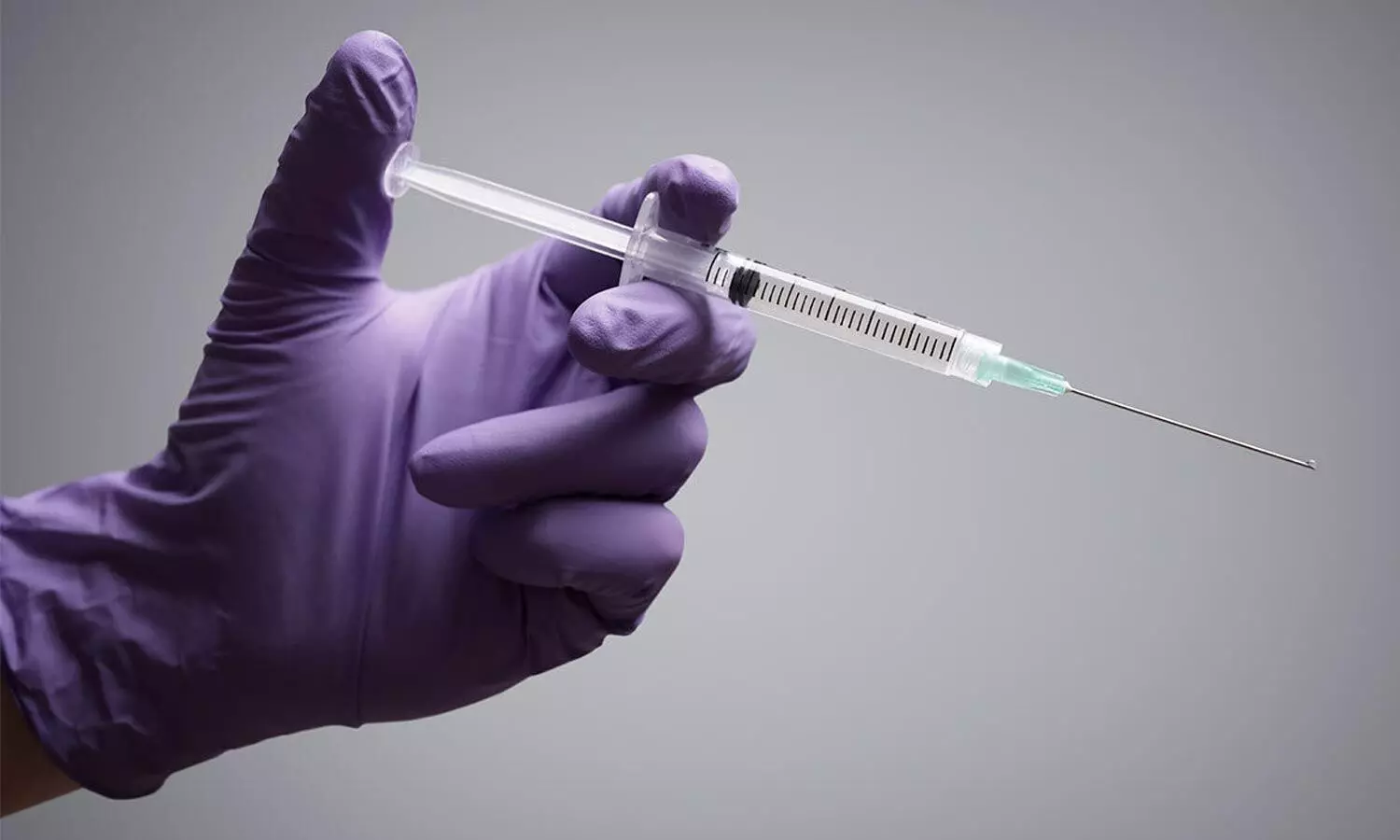 New Delhi: Now signatures of at least two doctors are a must to get Amphotericin B injection which is being actively prescribed to patients suffering from Mucormycosis, a post COVID complication, the Delhi Government has clarified through a recent notification.

In light of the sudden increase in demand of the said formulation, the Government of NCT of Delhi, Department of Health and Family Welfare has released a notice stating that only a multidisciplinary team of 3 members team consisting of the physician involved in Covid patient care (to be signed by at least two) can recommend the use of Amphotericin B.
The Delhi government has set up a technical expert committee (TEC) to prevent the indiscriminate use of Amphotericin-B injection and to establish a transparent and efficient system of distribution of this drug to the needy and hospitalised COVID-19 patients. The drug is used in the treatment of black fungus or mucormycosis and is currently in short supply.
The decision came in wake of a rise in the number of back fungus cases reported among people recovering from COVID-19 during the second wave, reported in Hospitals in Delhi and it could be ascribed to "irrational" use of steroids at home without consulting a doctor.
The Medical Dialogue Team had earlier reported that the Union Health Ministry had made a statement that Mucormycosis or black fungus is a complication caused by a fungal infection.
The disease is being detected among patients who are recovering or have recovered from COVID-19. Moreover, anyone who is diabetic and whose immune system is not functioning well needs to be on guard against this.

COVID-19 patients are at risk of developing Mucormycosis, or black fungus, as their treatment includes medications like dexamethasone, which blocks the immune system response.
A lipid preparation of amphotericin B is the first-line treatment for mucormycosis. The usual starting dose of liposomal amphotericin B or amphotericin B lipid complex is 5 mg/kg per day, and many doctors will raise the dose up to 10 mg/kg per day in an attempt to control the infection.
Amphotericin B is a "polyene" antifungal agent that binds to fungal ergosterol, the principal sterol in the fungal cytoplasmic membrane, in the cell membrane of susceptible fungi, resulting in disruption of membrane integrity and ultimately cell death.
Now, in order to monitor the unauthorized use of the medication Amphotericin B and to systematise applications, the Government of NCT of Delhi's Department of Health and Family Welfare has instructed that only a three-member committee of physicians involved in Covid patient care can recommend its use. The prescription must be approved with at least two signatures.
PTI reports that the expert committee will be headed by Pulmonologist Dr M K Daga, and include Dr Manisha Aggarwal, Dr S Anuradha and Dr Ravi Mehar from Maulana Azad Medical College.
All COVID hospitals requiring Amphotericin-B for treatment of patients will have to apply to the experts' committee which will meet twice a day to scrutinise these applications and facilitate rapid decision making "as time is of the essence in such cases", according to an order issued by the health department.
"The guiding principles for TEC shall be evidence-based clinically approved parameters as well as principles of equity, distributive justice and transparency," the order read.

The Directorate General of Health Services should coordinate with the TEC and facilitate rapid decision making and also monitor the overall management of the drug from approval till delivery to the hospital concerned, it added.

The decision of daily meetings will be conveyed to all the stakeholders through e-mail and reasons for refusal will be written and informed to the requisitioning hospitals.

Regarding this, as per the report published in The Indian Express, a government order (GO) issued by Special Secretary Health and Family Welfare Raj Kumar stated that the Committee has been created to prevent the indiscriminate use of this injection and to create an open, effective, and time-bound system of delivery of this medication to the vulnerable and hospitalised Covid-19 on scientifically accepted evidence-based grounds and ethical principle of distributive justice.
The following considerations will be evaluated and reported when determining whether or not to recommend Amphotericin B:-
| | |
| --- | --- |
| Risk factors | Yes/ No I |
| Diabetes | |
| On steroids | |
| On mechanical ventilation | I |
| | |
| --- | --- |
| Condition | Yes/ Ho . |
| NewOnset fever | |
| H/o suggestive of nasal congestion, purulent discharge, headache, sinus pain | |
| Swelling of eyes/ proptosis | |
| Nasal ulceration or necrosis | |
| Decreased vision | |
| Cranial nerve palsies | |
| New onset pneumonosis with haemoptysis | |
| New onset abdominal pain and hematemesis | |
| | |
| --- | --- |
| Investigations | Yes / No |
| KOH mount hyphae seen (Y/N} | |
| Histopathology | |
| Sinus Endoscopy | |
| CT/MRI | |
| Culture/ MALDI - TOF | |
| PCR | |
This is certified that Mr/Ms/Mrs.................................................S../O/O/O/W/0............
Aged.................yrs Address..................................................................................presently admitted

In Institution/Hospital (name)..................,,.................................................... ,_ ..--•-•-

Hospital admission ID No................................................................DOA (DD/MM/YYYY) is suffering from Covid-19 and having fungal Infection and require Amphotericin B ( Dose....)
Treating Hospital contact person:
Source : with agency inputs