Unfortunate: MBBS doctor burnt alive after a short circuit in room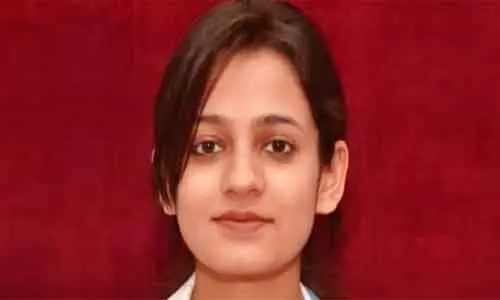 Bareily: In an unfortunate mishap, an MBBS pass out pursuing her internship at a private medical college was burnt to death in her hostel room after the heater in the room had a suspected short circuit.
The young doctor, now identified as Dr Sukirti Sharma hailed from, Patna Bihar and was pursuing her internship at SRMS Institute of Medical Sciences and was residing in its hostel room. The incident took place earlier on Friday and came to light after the hostel authorities saw smoke coming out of the single-bed hostel room of the young medico.
The authorities immediately summoned the fire department who came. Unfortunately, by the time the fire fighting had finished, the fire had spread and the entire hostel building had been swept over by the fire.
The completely charred body of the medico was later retrieved from her hostel room. Her family members have been informed and the forensic team has also been called.
While the authorities are trying to determine the exact reason for the fire. Preliminary enquiries reveal that it may have been caused due to short circuit in the room heater
SRMS Medical College principal Dr SB Gupta informed the media, "There was a room heater in the hostel room of Sukirti, which might had led to the fire. When smoke was spotted from the room, college authorities were informed, who in turn informed the fire brigade along with police. By the time the fire was doused, the doctor had died."
Her body has been sent for post-mortem.
Read Also: Doctors take Care: Medical fraternity loses 37-year-old pediatric rheumatologist to massive stroke