Unfortunate: Woman doctor dead, other injured in road accident in Chennai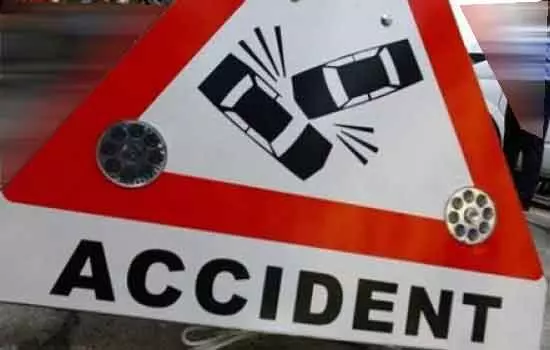 Chennai: In an unfortunate incident, a woman doctor died in a massive car accident along the ECR road in Chunambedu on Wednesday, while another doctor travelling with her was severely injured.

As per a recent media report, the two doctors were travelling to Chennai from Chidambaram Medical College when the incident took place. The deceased has been identified as a 36-year-old doctor of Noombal, while the other doctor is a 29-year-old medical professional of Virugambakkam.
The car swerved off the road and overturned leading to a massive collision. The 36-year-old who was handling the steering succumbed to her injuries right on the spot after the accident.
Also Read: Landslide in HP Claims Life of Ayurveda Practitioner from Rajasthan minutes after her last tweet

Meanwhile, the other doctor who was critically injured was rushed to the hospital. Passer bys spotted the accident and immediately informed the Sunambedu police station. After reaching the spot police started the initial probe which seemed to suggest that the deceased doctor was driving the car when the accident took place. It was further speculated that the driver might have dozed off which caused her to lose control over the steering, reports
DTNext
.
The body of the deceased was sent for postmortem while the injured doctor is currently undergoing treatment at Chengalpet Government Hospital.
A similar incident took place a few days ago where four Homeopathy students of Rajkot Homeopathic Medical College succumbed to death in a tragic car accident that took place on the outskirts of Rajkot city.
Source : with inputs