Landslide in HP Claims Life of Ayurveda Practitioner from Rajasthan minutes after her last tweet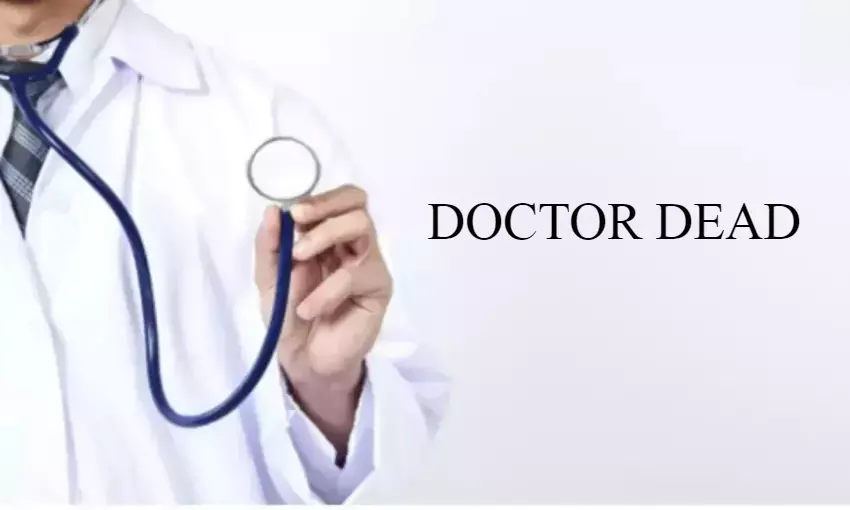 Jaipur: The recent landslide in Himachal Pradesh has claimed the life of a 34-year-old Ayurveda doctor, Dr. Deepa Sharma, who was on a solo trip to explore the mother-nature.

Ironically, minutes after she posted photos of her trip on her Twitter handle, nature took her away forever.
The doctor, hailing from Jaipur used to live with her mother in Shanti Nagar, Jaipur. According to her relatives, Sharma was on a solo trip to Himachal Pradesh, adds PTI.
Dr. Sharma has pursued her graduation in B.A.M.S degree from Rajasthan University. Afterward, she completed her PG Diploma in Panchakarma from Tilak Ayurveda College, Pune. She also has an M.Sc degree in Clinical Nutrition and Dietetics From Govt Medical College, Trivandrum under Kerala University.
The doctor, providing Ayurveda and Nutrition consultation for the last 9 years, was also associated with several NGOs for helping people who were needy and underprivileged.
Also Read: Tragic Fall: Doctor Siblings drown in Shamirpet Lake in Hyderabad

Quite active on social media, Dr. Sharma was continuously posting the photographs from her solo trip on the Twitter handle. Sharing glimpses of her trip on Twitter, she posted her photos on July 24 with a caption, "Life is nothing without mother nature."

On July 25, the unfortunate day when the accident took place, Dr. Sharma had posted another photo with a caption, "Standing at the last point of India where civilians are allowed. Beyond this point around 80 kms ahead we have border with Tibet whom china has occupied illegally." Reportedly, she shortly died after this Tweet.

Confirming her death news, her brother wrote on Twitter, "My sister deepa Sharma going for spiti tour on her upcoming 38th birthday on 29 July. She was very happy for this planned trip. She purchased new professional camera and new smartphone for it. She love nature and now my sister die in the lap of nature.may her soul rest in peace."

The doctor who was full of life, confidence and hope describes herself on her Twitter handle as, "I am not a IAS/IPS, IIM, Ivy league school pass out, any celebrity or any Politician, but I am confident, In few years people will know my name very well for my good works and my professional attributes for our Nation and for #WomenEmpowerment.."
Meanwhile, comments came pouring down on her last Twitter post after the death of her news circulated. One user wrote, "This pic was 8 hours ago. Tragic. Life is so damn unpredictable and momentary. May her soul rest in peace."

"did not have a chance to know her, but feels immense sadness hearing it. 9 hours back she was smiling and now she is no more. She will live on in the hearts of those close to her, her indelible imprints in their hearts, for now and for ever..... Om Shanti," wrote another.
In fact, Rajasthan Chief Minister Ashok also shared his condolences on this unfortunate incident and wrote, "Four residents of the state have died due to landslide in Himachal Pradesh's Kinnaur. this is very sad. I extend my condolences to the families of all in this difficult time."
"Dr Deepa Sharma, who died in this accident, used to contact the Chief Minister's Office many times to help the needy. She was doing social service work by being active," he added in another Tweet.

The chief minister expressed condolences on the deaths and announced financial assistance of Rs. 2 lakh for the next of kin of the four deceased.
Also Read: PG Medicine student Found stabbed near Railway Track, Police Launches probe
Source : with agency inputs