UP DM, MCh Resident Doctors get redesignated as Assistant Professors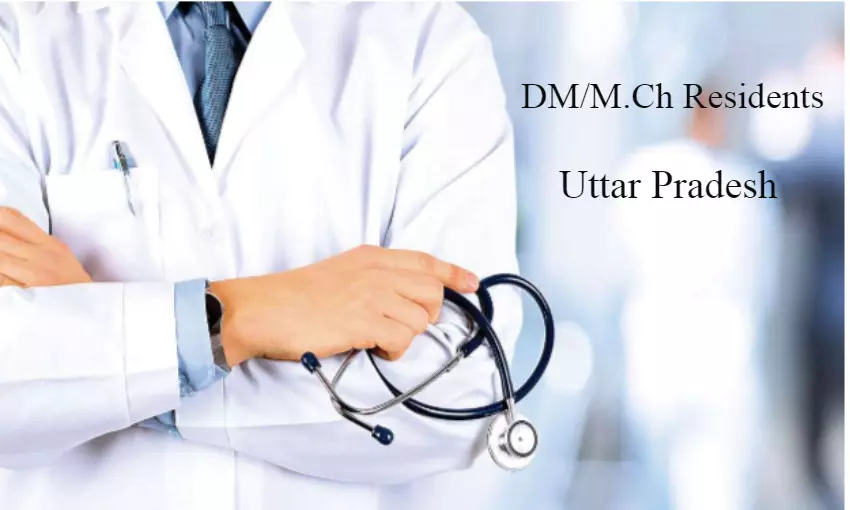 Lucknow: The DM/MCh resident doctors in Uttar Pradesh have now been re-designated as Assistant Professors, Alok Kumar, the Principal Secretary to State Medical Education department has issued orders in this regard.

The doctors already serving as resident doctors in several medical universities, specialized medical institutions, government medical colleges and District and Divisional Hospitals will now be promoted on a contractual basis and also receive a monthly honorarium of Rs 1.20 lakh, reports Jagran.
Sanjay Gandhi Postgraduate Institute of Medical Sciences authorities have already issued an office order in this regard and mentioned the names of newly appointed Assistant Professors as well.
Medical Dialogues had earlier reported that apex medical education regulatory body of the country, NMC declared on August 9 that not paying a stipend to the residents for their service and refusing to relieve them by holding their documents after completion of their tenure are "Illegal".
NMC in that advisory had also clarified that wherever the examinations have been held and the results are declared, the successful MD/MS and DM/M.Ch candidates shall be designated as Senior Residents and Assistant Professors, respectively, and be paid accordingly.
However, doctors had alleged that the advisory was not being followed in Uttar Pradesh where D.M/M.Ch resident doctors had been given service extension in the post of senior residents only even though they had passed their final examination.
The issue was first raised by the Association of Resident Doctors of Uttar Pradesh and later FORDA also came out in its support and wrote to the Chief Minister of UP regarding the matter.
Also Read: Non-Compliance of NMC Advisory for DM, MCh Doctors in UP: FORDA writes to CM

Recently, Directorate General of Health Services (DGHS), operative under Union Health Ministry issued a similar advisory on 19.08.2021. DGHS clarified that, "In case MD/MS & DM/M.Ch candidates have cleared their final year examination, such candidates may be notionally designated as Senior Resident and as Assistant professor respectively. Also an equivalent experience certificate may be issued for them in this regard for their service period as SR and Assistant Professor."

However, the advisory had also clarified that since the candidates have not completed normal process of job interview/examination for appointment as SR or Assistant Professor, "this designation that is being assigned as SR and as Assistant Professor is notional in nature and the status quo with respect to the financial aspects will remain the same."
Previously, speaking to Medical Dialogues, FORDA had mentioned that they had written to the CM of UP and had also met the Health Ministry officials.
As per the latest media report by Jagran, Alok Kumar, the Principal Secretary to State Medical Education department has issued a recent order where it has been clearly mentioned that the degree holders of DM/M.Ch super-specialty courses would be appointed as assistant professors and they would be given a monthly honorarium of Rs 1.20 lakh.
Sanjay Gandhi Postgraduate Institute of Medical Sciences authorities have also mentioned in an office order dated 20.08.2021 that "DM/M.Ch students of 2018 batch who have been granted extension of their tenure for 03 months are hereby re-designated to the post of Assistant Professor (On contract) from the date of extension."
However, the institute has further clarified that "their emoluments will be as per directions to be received from Govt. of Uttar Pradesh."
While commenting on the issue, Dr. Manish, President of FORDA said, "We had requested the Government to promote the DM/M.Ch students who have completed their tenure as Assistant Professors and increase their salary as well. They have re-designated the students as Assistant Professors we have been informed that they would receive the salary of an Assistant Professor as well. We are highly satisfied and pleased with such a prompt action on the part of the Uttar Pradesh Government."
Also Read: Non Payment of stipend, withholding documents after availing service from MD, MS students are Illegal: NMC
Source : with inputs