Bihar: Anugrah Narayan Magadh Medical College Hospital gets 100-bed COVID ward, isolation centre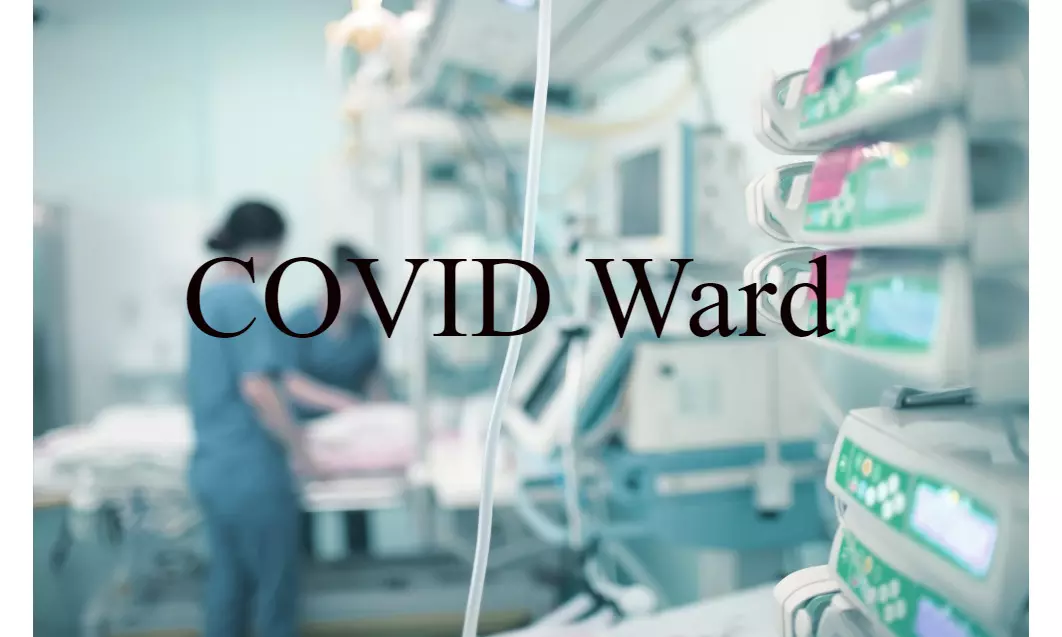 Gaya: Taking note of the recent surge in the number of COVID cases in the country, Anugrah Narayan Magadh Medical College and Hospital (ANMMCH) and the other sub-divisional hospitals of Gaya have geared up to provide proper treatment to COVID victims in the state.
Declaring ANMMCH as a COVID dedicated Hospital, a new 100 bedded isolation ward has been also arranged in the hospital for COVID patients. Similarly, isolation centres have been established in the subdivisional hospitals of Gaya District as well to accommodate the newly infected COVID victims.

Times of India reports that a review meeting was arranged on Sunday to discuss and review the strategies and arrangements of ANMMCH for handling the recent increase in the number of COVID cases. The district magistrate (DM) Abhishek Singh issued direction for the superintendent, Harish Chandra Hari, and the civil surgeon, Kamal Kishore Rai, and informed them that the COVID patients should be allowed to seek treatment only in the mother-child Hospital where a 100 bedded ward and a 60-bed isolation centre have been created.
"The ANMMCH has been declared a Covid-dedicated hospital and is meant for treating patients from all districts of the Magadh division," Singh told TOI.
Isolation wards have also been established in Sub-Divisional Hospitals to provide treatment to the newly emerging COVID victims. He has also directed the concerned authorities to check if all the beds have access to high-flow oxygen. He further instructed that pulse oximeters should be installed in all the wards so that COVID patients can be tested at regular intervals.
The DM has also directed the superintendent and the civil surgeon to ensure that at least two health bulletins are released every day to keep the kin and relatives of the COVID patients up to date about the health condition of the patient.
The DM has further issued additional instruction to the concerned officials to confirm that all the residents staying in containment and micro-containment zones are regularly tested for COVID systematically and the public is made to follow the safety protocols strictly.
Source : with inputs