Chennai gets 25-bedded Thaaimai Women's Hospital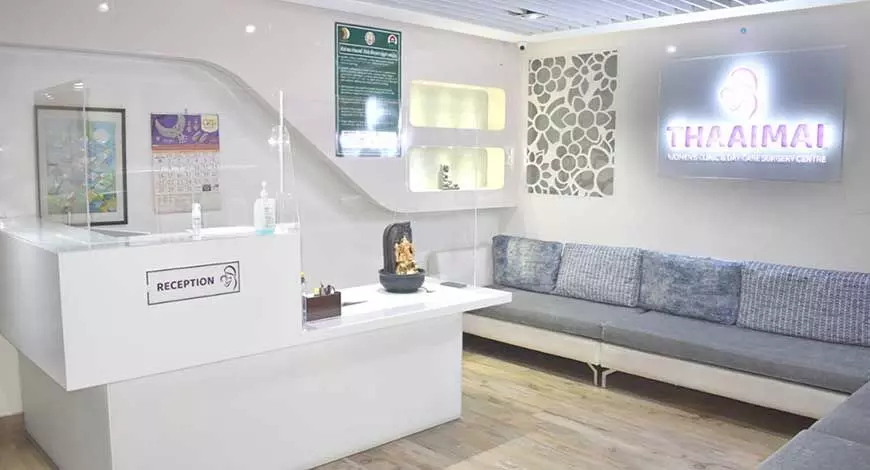 Chennai: With an aim to provide high-quality healthcare for women, Durga Stalin, the wife of Chief Minister M.K. Stalin has inaugurated the 25-bedded Thaaimai Women's Hospital.
The centre aims to set the highest standard in the clinical history for mother and child care by giving excellent amenities and providing holistic comprehensive health care. The four-storeyed centre at Alwarpet will cater to level one and level two neonatal care. Treatment facilities including Maternity, Gynaecology, Fertility, adolescent and Daycare surgeries are available at the centre.
MPs Kanimozhi Karunanidhi, Dayanidhi Maran and T.R.Baalu, Hindu Religious and Charitable Endowments Minister P.K. Sekarbabu, Health Minister Ma. Subramanian, Public Works Minister E.V. Velu, Higher Education Minister K. Ponmudy, Industries Minister Thangam Thennarasu and Health Secretary J. Radhakrishnan were present at the occasion.
Also read- CM Stalin Writes To TN Governor Seeking Nod For NEET Bill
"The hospital will provide high-risk pregnancy and fertility treatments," said Kanimozhi N.V.N. Somu, hospital's founder-chief consultant and Rajya Sabha member to TH.
"We are pleased to introduce ourselves as Thaaimai Women's Clinic and Day Care Surgery. The gift of nature needs to be nurtured not only at the time of delivery but throughout the pregnancy period. Thaaimai Women's Clinic and Day Care Surgery provides you with a modern, technologically advanced, quality-assured, self-regulated, and free point of delivering health care. We are the experts in providing holistic, comprehensive, compassionate, world-class service under one roof at an affordable price. We also pride ourselves on conducting a statistically higher rate of normal deliveries." says the official website.
Also read- Tamil Nadu To Get Medical Device Parks
The centre is founded by the renowned Obstetrician & Gynaecologist and Laparoscopic Surgeon Dr N.S. Kanimozhi NVN Somu. She is often known for successful surgeries among her happily recovered patients.
The centre is open from Monday to Saturday from 10 am to 6 pm. For more info regarding the website. Visit their official website https://thaaimaiwomensclinic.com/
Source : With Inputs