Delhi HC holds proceedings against Sir Ganga Ram Hospital over alleged violation of COVID norms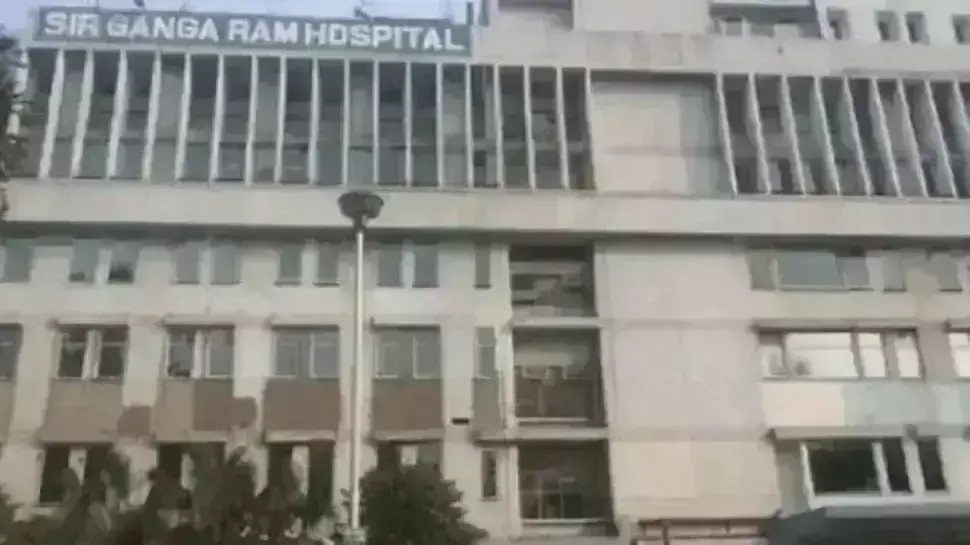 Delhi: All the investigation and Proceedings conducted against Sri Ganga Ram Hospital on the basis of an FIR lodged against it for violating COVID-19 guidelines, has been put on hold by the order of Delhi High Court recently.
This came after the hospital also submitted their plea requesting the elimination of the FIR lodged against the medical superintendent of the hospital on June 5 at Rajinder Nagar police station under Section 188 (disobedience to order duly promulgated by public servant) of IPC.
Read Also: Delhi: Sir Ganga Ram Hospital's COVID testing facility restored
The FIR lodged by one of the senior officials of Delhi health department stated "The CDMO-cum-mission director central has mentioned that Sir Ganga Ram Hospital is still not using RT-PCR app even till June 3, which is a clear violation of directions issued under Epidemic Disease COVID-19 Regulation 2020 Act," reported The Hindu. However, justice C Harishankar has put a hold on the proceedings including police investigation till the disposal of the hospital's plea. The Next court proceeding regarding the matter will take place on the 11th of August.

The FIR was lodged against the hospital for not providing updates on the RT-PCR app after each test conducted on COVID suspects. In order to keep a tab on the testing process, the Union Health Ministry has launched a dedicated RT-PCR mobile-based app and instructed the labs to submit the required data at the time of the sample collection. According to the FIR, the hospital was negligent in using the app which is a clear violation of the norms and regulation of the Central government.

However, in their plea, the hospital authorities have denied the allegations and stated that this is the third notice they have received from the government and they seem to be intentionally harassed for an unknown reason. The Plea claimed, "A mere disobedience of the order is not good enough to make out an offense under section 188 of IPC but the resultant obstruction, annoyance or injury or risk of obstruction, annoyance or injury to any person or for that matter cause danger to human life, health or safety or causes or tends to cause a riot or affray which makes it an offence under Section 188 of IPC", reported TNIE.
The hospital also raised questions as to how can the government allege that the hospital is conducting tests on the asymptomatic patients when it is also claiming that the government is unable to trace the testing process as the hospital is not using the RT-PCR app. They also added "Both the stands are self-contradictory in as much as the fact they know that samples of asymptomatic patients are being collected for further testing clearly shows that the respondents are fully aware of the data submitted by the petitioner," reported a daily.
Source : with inputs