Every Assembly Constituency in UP will get a 100-bedded Hospital: CM Yogi Adityanath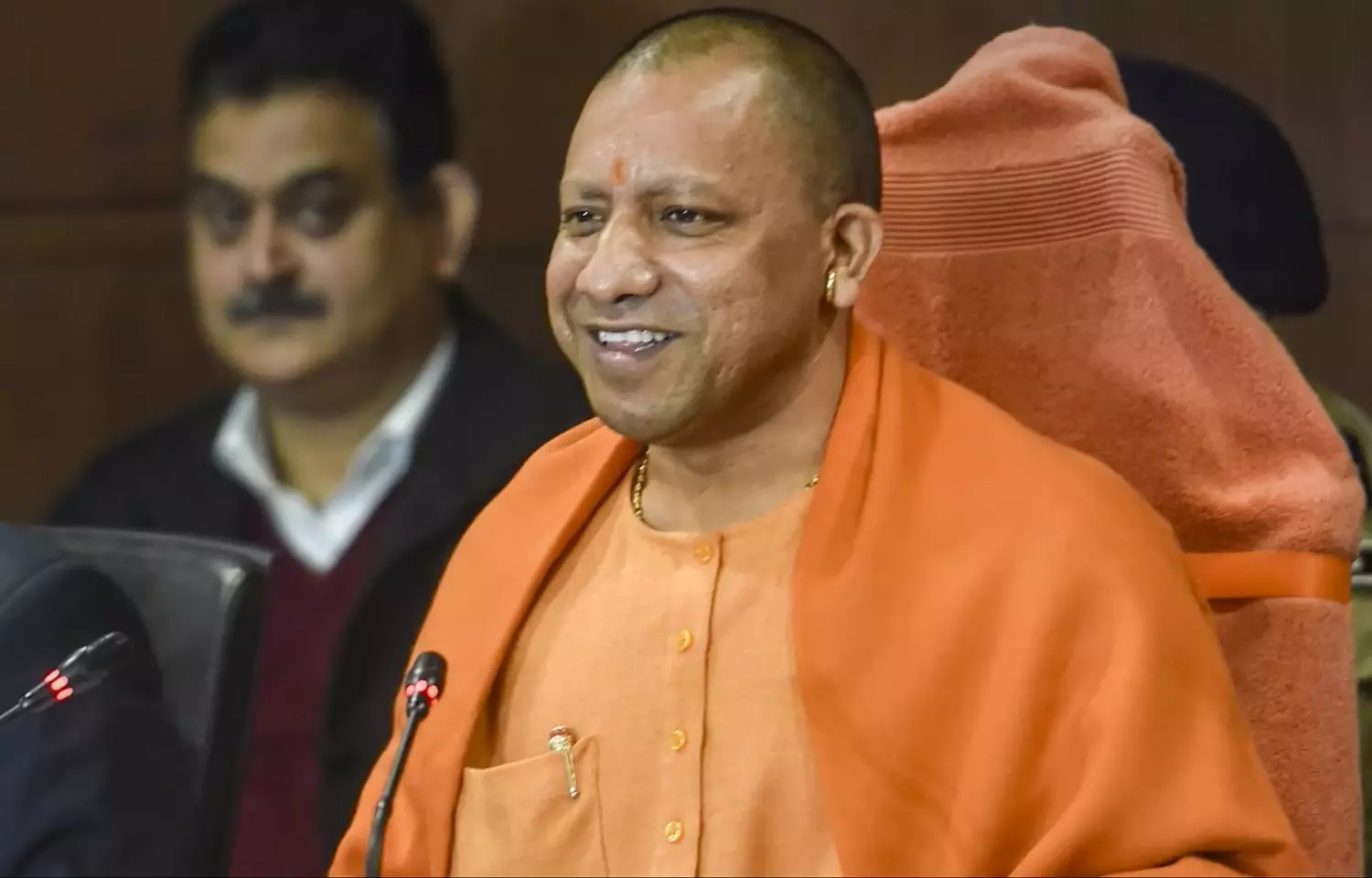 Gorakhpur: In order to make world-class health facilities accessible to the people in Uttar Pradesh, Chief Minister Yogi Adityanath on Sunday announced to develop one 100-bed hospital each in every Assembly constituency and ensured that the work to set up 25-30 bedded Community Health Centres (CHCSs) and Primary Health Centres (PHCs) in every development block of the state is progressing rapidly. Inaugurating the 'Arogya Mela' throughout the state at Jungle Kaudia in Gorakhpur on Sunday, the Chief Minister said,
"It is the duty of the government to ensure that people of the state receive proper, accessible health care and medical facilities without any kind of discrimination and we working on a mission mode towards this." He further said that a state can progress only when its people are healthy. "We are working to establish a healthy and strong New Uttar Pradesh to contribute towards a new India," he added.
Also Read:Medical colleges in Maharajganj and Bareilly to come up in tie-up with PPP Mode
On the occasion, the Chief Minister said, "We are starting the facility of Arogya Melas again which was affected due to the Covid pandemic. Every Sunday health teams will be visiting these Melas spreading awareness regarding health issues while also ensuring that people get various health facilities." Maintaining that his government has worked on a mission mode to improve and strengthen the health infrastructure in Uttar Pradesh, Yogi Adityanath pointed out that, "Only the BRD Medical College, which used to lack in terms of medical facilities, was once known as the centre of healthcare in the eastern UP, today, not only it is giving proper services but also, institutes like AIIMS and medical colleges in Deoria, Siddharthnagar and Basti are also serving people." He added that the construction of a medical college in Kushinagar is going on and approval has been given to set up a medical college in Maharajganj. "From 1977 to 2017, the eastern part of Uttar Pradesh suffered from communicable diseases like encephalitis because of which there were thousands of deaths every year.
In the last four to five years, our government eliminated the disease completely which was not done in forty years. With a little vigilance and collective efforts, encephalitis will be eradicated forever in the next one or two years," he added. Mentioning the exemplary performance of Uttar Pradesh during the Covid-19 pandemic, the CM once again appreciated the work of health workers and corona warriors. Over 30 crore vaccine doses as well as free testing facilities, free treatment and free double-dose of foodgrains have been made available to the citizens of Uttar Pradesh, he said.
The Chief Minister also urged the people to join the Communicable Disease Control Campaign, TB and Filariasis Liberation Campaign. He said that there is a target to make the world TB free by 2030 whereas PM Modi has set a target of 2025 for this. The public should contribute in the identification and treatment of TB patients. TB patients are also being provided with a nutritional allowance of Rs 500 per month from the government.
Stating that prevention is better than cure, the CM urged the people to keep their surroundings clean so that there is no water logging thereby preventing the spread of mosquito-borne diseases. "We will not let these diseases survive on the land of UP," he asserted. On the occasion of the inauguration of Arogya Mela, the Chief Minister distributed certificates to the beneficiaries of various schemes and also provided kits to the patients of filariasis.
Source : UNI