Examine possibility of additional ventilators for GMSH Chandigarh: Punjab and Haryana HC tells Center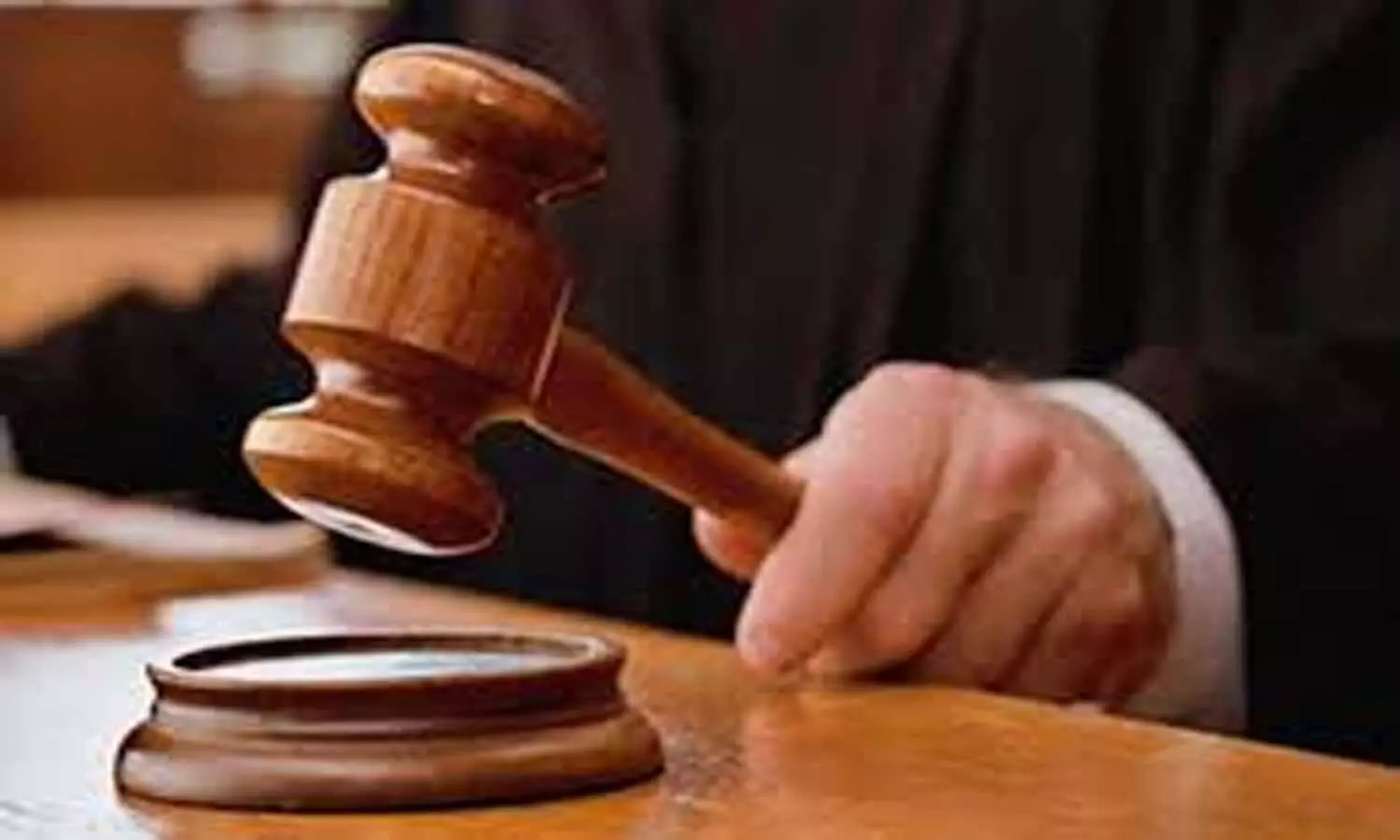 Chandigarh: Reiterating earlier Supreme Court order that noted immediate medical help is also right to life, the Punjab and Haryana High Court directed the Centre to examine the possibility of providing additional ventilators to Government Multi-Specialty Hospital (GMSH), Sector 16 as the facility is centrally located and patients normally approach it in the first instance.

This comes after amicus curiae Rupinder Khosla emphasised the need for more ventilators at the GMSH among various Covid-19 related issues in Punjab.
As per his submission, only six ventilators were functional and the hospital is facing difficulty in view of a large number of patients pouring in for medical help. Apart from this, he highlighted that there was a wastage of vials that are opened for vaccination in all three States. According to him, this needs to be avoided at all costs as the country is facing a paucity of vaccine after the eligible age group has been lowered to 18 years.
The court was informed that the shelf life of vial once opened is about four hours. If requisite number of persons to be vaccinated are not available within this time period, rest of the quantity normally goes waste.
He also referred to ambulance facilities provided by the Center being overburdened, adding that there is a scarcity of para medical staff as well which needs immediate attention of the Government.
Responding to the issues highlighted, Advocate General, Punjab, Haryana and Union Territory (UT) Chandigarh filed their responses. A query was put before Punjab Advocate General Atul Nanda about the monitoring of the situation in the rural areas where the virus has spread rapidly, while Mahajan, learned Advocate General, Haryana was asked about the wastage of vaccine, if any, in the State.
While the two asserted to submit their responses in the next hearing, Pankaj Jain, Senior Standing Counsel appearing for the UT submitted that uniform anti-corona measures were being undertaken in the tricity. War room meetings were being held regularly by the UT Administrator with the Deputy Commissioners of Mohali and Panchkula, along with other officials and doctors at the Postgraduate Institute of Medical Education and Research (PGIMER), Chandigarh. The Administrator was also in touch with the Chief Ministers of Punjab, Haryana and Himachal Pradesh to tackle the Covid-19 situation in the region.
'In addition, two committees had been constituted. In case of emergency anywhere in the tricity, the concerned authorities would provide oxygen, medicines and medical equipment like ventilators etc. to each other to avoid any untoward incident." Jain added.
" A request has also been made that a separate quota of 5 MT of liquid oxygen be exclusively kept for PGIMER. As regards supply of drugs, such as, Remdesivir and Tocilizumab in tricity, any private hospital was free to make application to Director, Health and Family Welfare via email address, i.e. dhsut@yahoo.co.in. Same would be made available rationally at the earliest," he further informed.
Besides, "steps had also been taken to ensure rational use of oxygen. A senior PCS officer has been deputed to see supply of oxygen to private hospitals as per daily quota, is made in time," the court was informed.
Further, Anupam Gupta, learned Senior counsel highlighted that though the publication of the availability of beds has been started by UT, Chandigarh but it is not in consonance with the established practice being followed in other States particularly, Haryana.
At the outset, Jain submitted that the same format shall be adopted and accurate information shall be publicised therein
Moving on Gupta also highlighted that the PGIMER, Chandigarh being a premier medical institute has been also catering needs of nearby States, such as Punjab, Haryana, Himachal Pradesh and Jammu and Kashmir, adding that it needs to be ensured that it does not face any problem in technical and support or oxygen supply.
Thereafter, Satya Pal Jain, learned Additional Solicitor General of India submitted that after the order dated 7.5.2021 was passed by the Court, the Government of India has increased the oxygen supply to Punjab, adding that request made for supply of six more containers and release of pending quantity of Remdesivir injections and vaccine shall be looked into forthwith.
Further, assuring that it would also look into the issue of faulty ventilators as pointed out by Punjab Advocate in his submission. Moreover, regarding the issue of the ambulance, it was of the view that the nodal agencies in all the Districts may monitor the ambulance facilities being provided by the private operators.
Subsequently, coming to the possibility of providing more beds to GMSH, the bench of Justice Rajan Gupta and Justice Karamjit Singh noted;
"Government of India may examine the possibility of providing more ventilators to GMSH-16, Chandigarh hospital as the same is centrally located and patients normally approach the said hospital in the first instance. As regards the need for supporting staff, the issue may be examined by the Secretary, Health. If it is found that more staff is required in this emergency situation, he is at liberty to recruit the same on contract basis, in case a provision to this effect exists in the rules."
The court added,
"All the States being aware of the critical care PGIMER, Chandigarh is providing keeping in view its advanced medical expertise, they may cooperate in every respect in order to ensure that its functioning remains smooth and efficient. All the three States may impress upon the private diagnostic centres to reasonably slash their rates for CT Scan for Covid patients."
It further noted,
"At this stage, Atul Nanda, learned Advocate General, Punjab has highlighted that under Corporate Social Responsibility (CSR) incorporated in Section 135 of the Companies Act, it is obligatory for the Companies to contribute at least 2% of their profit as social responsibility to the society in this period of crisis generated due to pandemic. It is left to the three States to ask the corporate houses to participate in fighting the crisis by providing ambulances, oxygen beds, ventilators, CT Scan machines etc. to Government Hospitals so that economically weaker strata of the society has easy access to such facilities. The States shall apprise the court about response, if any, received in this regard,"
Significantly, the court repeated, before adjourning the matter for May 18,
"It needs to be kept in mind that in Paschim Banga Khet Mazdoor Samity and others v. State of West Bengal and others, 1996(4) SCC 37, Hon'ble Supreme Court had directed that immediate medical help is right to life. Similar view echoed in cases titled as State of Punjab and others v. Ram Lubhaya Bagga and others, 1998(4) SCC 117 and Pt. Parmanand Katara v. Union of India and others, 1989(4) SCC 286 wherein it was directed to give priority to the health of citizens.,"
To view the original court order, click on the link below.

https://medicaldialogues.in/pdf_upload/punjab-and-haryana-153382.pdf

Also Read: Punjab: HC stays arrest of 2 doctors booked for making fake COVID reports