Fortis Hospital Kalyan appoints Dr Rahul Pandit to helm strategic development of Critical Care services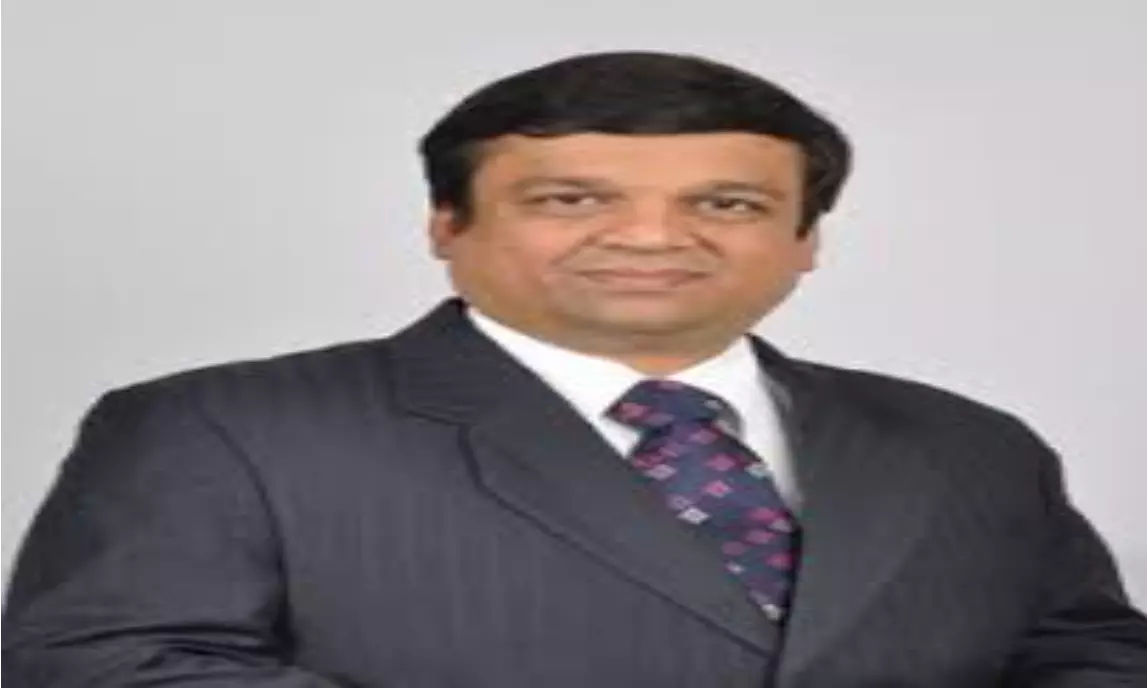 Kalyan: Fortis Hospital, Kalyan has appointed Dr Rahul Pandit, Senior Intensive Care Consultant and Member of Maharashtra's COVID19 task force to helm strategic development of the Critical Care unit.

The appointment comes in response to the growing demand for specialized critical care services in Kalyan, Dombivali, and its peripheral areas, Fortis Hospital, Kalyan.
The hospital is all set to transform its critical care unit into a 'Centre of Excellence' and has created a blueprint for its transformation process with a special focus on evidence-based protocols, training, and capacity building of critical care specialists.
To execute this plan, the hospital has roped in Dr Pandit, who has enormous experience in designing patient management protocols in critical care settings.
Also Read:Delhi: Eminent Cardiologist Dr TS Kler leaves PSRI to join Fortis Gurugram as Chairman, Fortis Heart and Vascular Institute
The pandemic has highlighted the need to strengthen critical care services within our country. It has also underlined the evolving role of critical care specialists in tackling healthcare emergencies of such magnitude. Fortis Hospital Kalyan has therefore, taken measures to elevate its critical care practices to build a future-ready healthcare institute.Dr Pandit will play a key role in setting up ICU policies, protocols, and patient care algorithms for the Centre of Excellence. He will also be responsible to design academic programs for critical caredoctors and nurses, at the center. With Dr Rahul Pandit at the helm of the Critical Care Management, the hospital has also initiated post-COVID19 OPD services from today.
Dr Rahul Pandit, Director-Critical Care, Fortis Hospitals, Mumbai, points out that the COVID 19 pandemic has compelled hospitals across the country to relook at their critical care practices. It has forced hospitals to revamp certain traditional models of caregiving and swiftly adapt to the present and future needs of patients.
"The critical care environment presents considerable risks to patient safety and we have witnessed this during the pandemic. We must remember that caring for critically ill patients is complex and resource-intensive. Having a culture of patient safety within the healthcare organization is often accepted as the primary way to improve the quality of patient care. But to do so, the right resources, manpower, and expertise has to be put in place. At our Kalyan center, we have identified areas of upgradation; this includes training and skill up-gradation as well. The Center of Excellence (CoE) will exponentially improve healthcare delivery leading to better patient care outcomes", Dr Pandit adds.
Dr Supriya Amey, Facility Director, Fortis Hospital, Kalyan adds, "The role of critical care has evolved rapidly during the pandemic; heightened patient safety while delivering quality outcomes has become even more crucial in the current times. With Dr Pandit at the helm, we would accelerate the existing program to drive academic programs & training of staff, implementation of best practice guidelines for patient management, adherence to infection control policies and championing patient care in critical care setting at our CoE. We are also glad that Dr Pandit will be able to offer medical advice to patients seeking post-COVID counselling, at our hospital."
Dr Rahul Pandit will hostpost-COVID OPDs every Monday and Thursday, 10am to 11am; appointments can be sought on 88821 01101.
Also Read:Rajasthan Govt issues Appointment Orders to 1,991 newly recruited doctors