Haryana: Panel to investigate Overcharging allegations against Paras Hospital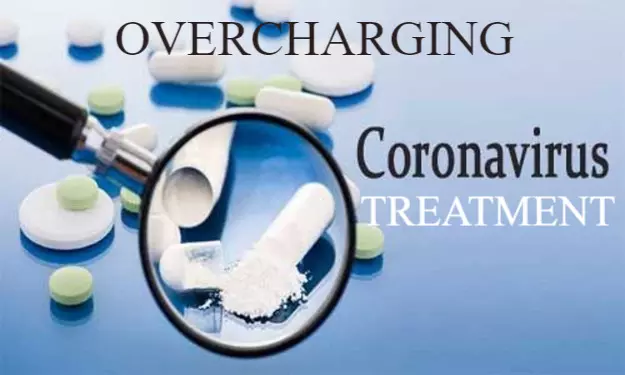 Panchkula: The Haryana Human Rights Commission has ordered an investigation into the allegations of overcharging COVID-19 Patient levelled against Paras Hospital in Panchkula.
Consequently, Haryana health minister, Anil Vij formed a three-member committee including Dr Shaleen, the state director of medical education and research, Dr VK Bansal, the additional director general of health services, and a state finance department official to probe the complaints of alleged inflated bills.
According to the Tribune, the committee has recommended issuing a warning to Paras Hospital and seeking an explanation from it for alleged inflated bills.
Also Read:HC relief to private UP hospital restrained from treating COVID patients for overcharging
Meanwhile, speaking to the Hindustan Times, Haryana Vidhan Sabha speaker, Gian Chand Gupta said, "I had recommended that the allegations against Paras Hospital be probed by a high-level committee after the district-level committee had found discrepancies. I have also recommended that the licence of the hospital be cancelled and the same be locked as we cannot allow them to fleece the patients."
Revealing the committee findings, Speaker Gian Chand Gupta said that he would write to the state government for carrying out an audit of bills of private hospitals, issued to Covid patients
Gupta reported three instances of overcharging in his letter to the health minister. The first instance was reported on May 13, where Paras Hospital issued a patient with a bill of ₹7.6 lakh for his treatment for Covid-19 between May 2 and 13. After the district administration intervened and a district-level committee investigated the claims, the charges were reduced to 2.9 lakh.
In another case, the patient was admitted to the same hospital on April 17 and discharged on May 3, received a bill for 4.97 lakh for various procedures as well as lab tests. He was kept in the medical intensive care unit (MICU) from April 17 to April 29. He was covered under insurance.
The committee also looked into the case of another patient, who was admitted on March 24 and expired on April 9. A bill of Rs9.01 lakh was issued but he too was covered under insurance.
But in both these cases of insurance cover, the committee concluded "there is a propensity on the part of the hospital to have charged them excessively", adds Tribune.
As per the Haryana Government guidelines dated June 25 last year, hospital rates for per day admission for different categories have been fixed but they do not apply in cases of patients covered under family health insurance schemes. These rates are part of the package and include all charges.
The rates per day are Rs 8,000 for isolation bed, Rs 13,000 for ICU without ventilator care and Rs15,000 for ICU with ventilator care for hospitals that were not NABH-accredited. For the NABH-accredited hospitals, the rates per day are Rs 10,000 for isolation bed, Rs15,000 for ICU without ventilator care and Rs 18,000 for ICU with ventilator care.
As quoted by Hindustan Times, Paras Hospital spokesperson in a statement said, "In this pandemic, we are standing squarely alongside the government in its battle and helping the patients," We are complete aligned with government policies, and patient bills are prepared in accordance with government guidelines. We will completely cooperate with the investigation and make every effort to save as many lives and help as many patients as possible."
Also Read:Delhi: MBBS Doctor charges Rs 1.40 lakh for transporting COVID patient, arrested
Source : with inputs