'Illegal' nursing home found at home of Jammu Doctor, Sealed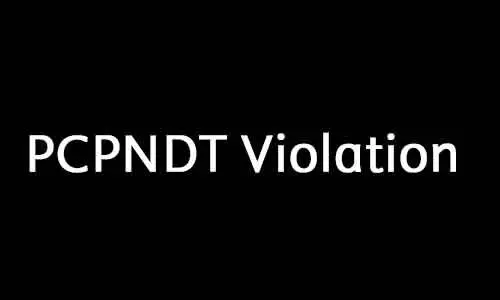 Jammu: Police on Tuesday sealed an 'illegal' nursing home and registered case against the doctor and helper in Satwari area here in Jammu South.
Station House Officer, Police Station Satwari, Gurmeet Singh here said, "On receiving information about an 'illegal' nursing home running in Raipur Satwari area, the matter was brought to the notice of the Director Health Jammu."
The officer added that a team comprising Chief Medical Officer Health Dr JP Singh and Nodal Officer PNDT, Dr Shahid were rushed to the spot for verification and on their written complaint, a case was registered and action initiated.
"The residential house was raided where the nursing home was found running 'illegally' by one Dr Darshana Devi," said the SHO.
The team on the spot seized the remains of a foetus from the suction machine in the presence of the Magistrate and was sent for examination to Forensic Science Laboratory, he added.
Read Also: Authorities ordered to inform Medical Council about convicted doctors under PCPNDT Act
The police officer further said that a haul of medicines, surgical items and other gadgets with machinery used for abortion and other illegal activities were also seized while the nursing home was sealed on the spot.
A case under FIR number 27/2020 under section 23, 25, PNDT Act, 312 IPC Act have been registered against Dr Darshana Devi and her helper Ajay Singh.
"Searches were conducted in the nursing home while many pregnant women present on the spot were shifted to SMGS Hospital for further action," he added.
Read Also: PCPNDT violation: BAMS practitioner arrested for conducting Sex determination test via forged sign on USG slip
Source : UNI