Karnataka: Private Hospitals warned of Medical negligence case if found turning away COVID patients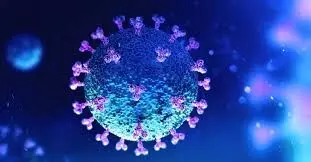 Kannada: In a series of directions, the Dakshina Kannada Deputy Commissioner K V Rajendra has warned private hospitals of medical negligence case if they refuse to admit COVID patients or transfer them to another facility without any valid reason.

Rajendra has further sought to deliver the test reports of COVID suspects within two days of collecting the samples.

Besides instructing the hospitals to confirm that no COVID patient is denied treatment in the hospitals or case of medical negligence can be registered against the facility, instructions regarding the number of beds and the charges incurred per COVID test have also been given to the private facilities.
As per a recent media report by
The Hindu
, explaining the new directions at a COVID-19 management coordination meeting, Dr Rajendra stated that some of the private hospitals take too much time to give the report of COVID test, and often the test reports arrive after one week. Under such circumstances, there remains a high chance of transmission of the disease. Hence, he instructed the hospitals to ensure that COVID test reports are delivered within two days so that the patient can be immediately isolated as per the standard protocols.
He mentioned that there is already an increase in the number of COVID cases. Dr Rajendra also warned that there are ample chances that there will be again a surge in the number of COVID victims in another fortnight. Hence, he has suggested that 50 per cent of the beds in private hospitals should be reserved for COVID patients. He has also instructed the hospitals not to deny admission to any COVID patient, reports the daily.

He added that the authorities must not refuse to admit covid patients and should not transfer them to another facility without any valid reason. If any private hospital is found to have denied admission to COVID patients then a medical negligence case can be lodged against the hospital.
Moreover, the hospitals are allowed to charge only up to Rs 800 over per COVID 19 test. The price cap should be strictly followed and the hospitals are barred from incurring any additional amount for COVID testing.

TH reports, Chief Executive Officer of Zilla panchayat Kumara also expressed concern at the rate of vaccination in private hospitals. Kumara stated that the rate of administering vaccines in private hospitals is not up to the mark. Hence, the hospitals should try to urge people to get vaccinated.
Source : with inputs