SRL lab asked to pay Rs 99 lakh compensation for allegedly wrongly diagnosing lawyer with COVID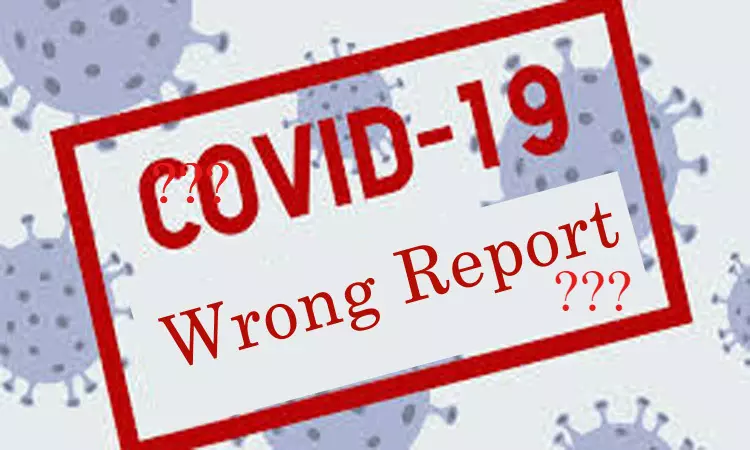 Mumbai: Blaming the private laboratory for providing an incorrect COVID positive report, a city-based lawyer has sent a legal notice to SRL Diagnostics, seeking compensation to the tune of Rs 99 lakh for sending her the "wrong report" that caused mental trauma.
The case relates to a matrimonial lawyer in the city, who went to the drive-in testing center set up by SRL at Lower Parel to get a COVID test done before going for minor surgery. Her samples were taken, however, allegedly no invoice or receipt of payment was issued to her.
A couple of days later, she was informed over the phone that her results were positive. Immediately her house was marked as containment zone and her Bandra-based bungalow was sealed by the Brihanmumbai Municipal Corporation (BMC).
On May 16, she was informed that her report had been emailed to her doctor, but it allegedly turned out to be a wrong report since it mentioned the date of sample collection as of May 14, instead of May 13. Apart from this further discrepancies were marked in the other details provided in the result.
Thereafter, she decided to go for a second test at a different laboratory. On the contrary, her reports came negative here within six days of the first test.
Also Read: NHRC Notice To Centre, Delhi Govt Over 'Mismanagement' Of Medical System
Following this, the lawyer has now sent a legal notice to the path lab seeking an apology and a compensation of Rs 99 lakh for going through the horrors of being categorized as COVID positive.

"I am concerned about the wrong report being given out maliciously by your laboratories to your trusting patients. The patients are paying for wrong reports and are also being taken for a ride. The matter can be dealt in the consumer court and the high court. It is a clear case of medical negligence and adequate compensation must be provided," the notice read.
Narrating her ordeal to a local daily, the lawyer stated that she suffered mental agony because of the 'wrong report' sent by SRL Diagnostics. She further stated that she was asked to go for the COVID test before going for an emergency surgery she was supposed to undergo; otherwise, her condition could have become "life-threatening".
Giving the laboratory seven days' time to respond, the notice further reads as quoted by Mumbai Mirror, "A compensation to the tune of Rs 99 lakh for the mental and physical trauma and harassment caused to me. Imagine having wrongly tested positive. The horrors! Besides, even our neighbors started avoiding us as if we were lepers, so we faced discrimination and humiliation. The house was sealed wrongly as you didn't do your job properly."
Responding to the same, the lab issued a statement and told India Today, "It is critical to understand that multiple factors can influence a Covid-19 test result such as the history of exposure, viral load at the time of collection and specimen collection steps. As per the testee, she got the first Covid-19 test done on May 14, which came out positive; she did a second test at a much later date which was negative."
"During the initial phase of infection, the viral load is generally high and if tested in this phase the result will be positive; subsequently due to fluctuation in viral load or intermittent viral shedding, there is a high probability that the second test can come negative. Rest, we are investigating the matter concerning the issues raised by her to understand the situation better," a representative from the lab added.
Source : with inputs