Telangana: RIMS in soup for allegedly administering expired Ceftriaxone antibiotic injections to patients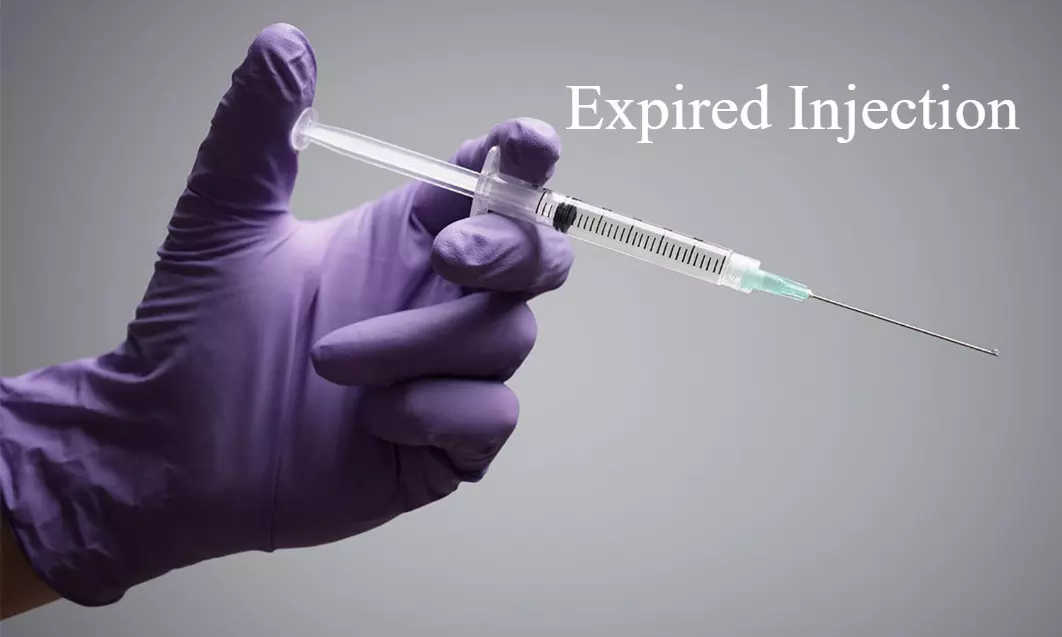 Adilabad: Rajiv Gandhi Institute of Medical Sciences (RIMS) recently fell in soup for allegedly administering expired Ceftriaxone antibiotic injections to patients admitted in the male ward of the facility.

A case has been registered against the management of RIMS based on a complaint moved by the kin of a patient. The complainant stated that his father who was undergoing treatment at the facility was administered the expired injection.
He added that other patients were also given the expired drug, wherein, January 2021 was printed as the expiry date on the bottle of the drug that was manufactured in February 2019. The New Indian Express reports that w
hen he tried alerting the authorities, not much heed was paid to the matter.
As per a recent media report in Deccan Chornicle, RIMS Director, Dr Bhanoth Balram Naik informed that the authorities had purchased 5,000 doses of Ceftriaxone injections directly under the 'buy and supply method' method as sufficient amounts of doses were not being supplied during the second wave of COVID. However, Naik clarified that they were unaware how the injections that they purchased from Kerala were delivered and from where the staff had collected them.
It is said that dubious injections were given to nearly 40 patients from ten vials on June 13. It is also suspected that these expired antibiotic injections might have failed to cure Covid-19 patients even as there is fear that some of those given the injection may succumb as they would have failed to create anti-bodies in COVID patients at RIMS, adds the daily.
Also Read:RIMS Medico mysterious death case: 6 Student Bodies, activists observe 24-hour strike in Manipur

Dr Naik admitted that there were lapses and deplored that such injections were given to patients, some of whom complained of side-effects, reports DC.
He told
The New Indian Express
that an inquiry report on the matter had been submitted to District Collector Siktha Patnaik and the Director of Medical Education in Hyderabad, adding that stringent action would be taken against staffers who were found to have neglected their duties.
Following the mishap, strong allegations are brought against RIMS authorities questioning their nexus with medical agencies in the alleged scam.
Congress State General Secretary, Gandrath Sujatha paid a visit to RIMS patients who were administered the injection to check on them, while a Congress delegation also met collector Sikta Patnaik and urged her to initiate a thorough probe and take action accordingly against the officials and staff if responsible for the mishap which could have cost lives.
Source : with inputs