World Stroke Day: Fortis Hiranandani Hospital Vashi launches Centre of Excellence for Neurology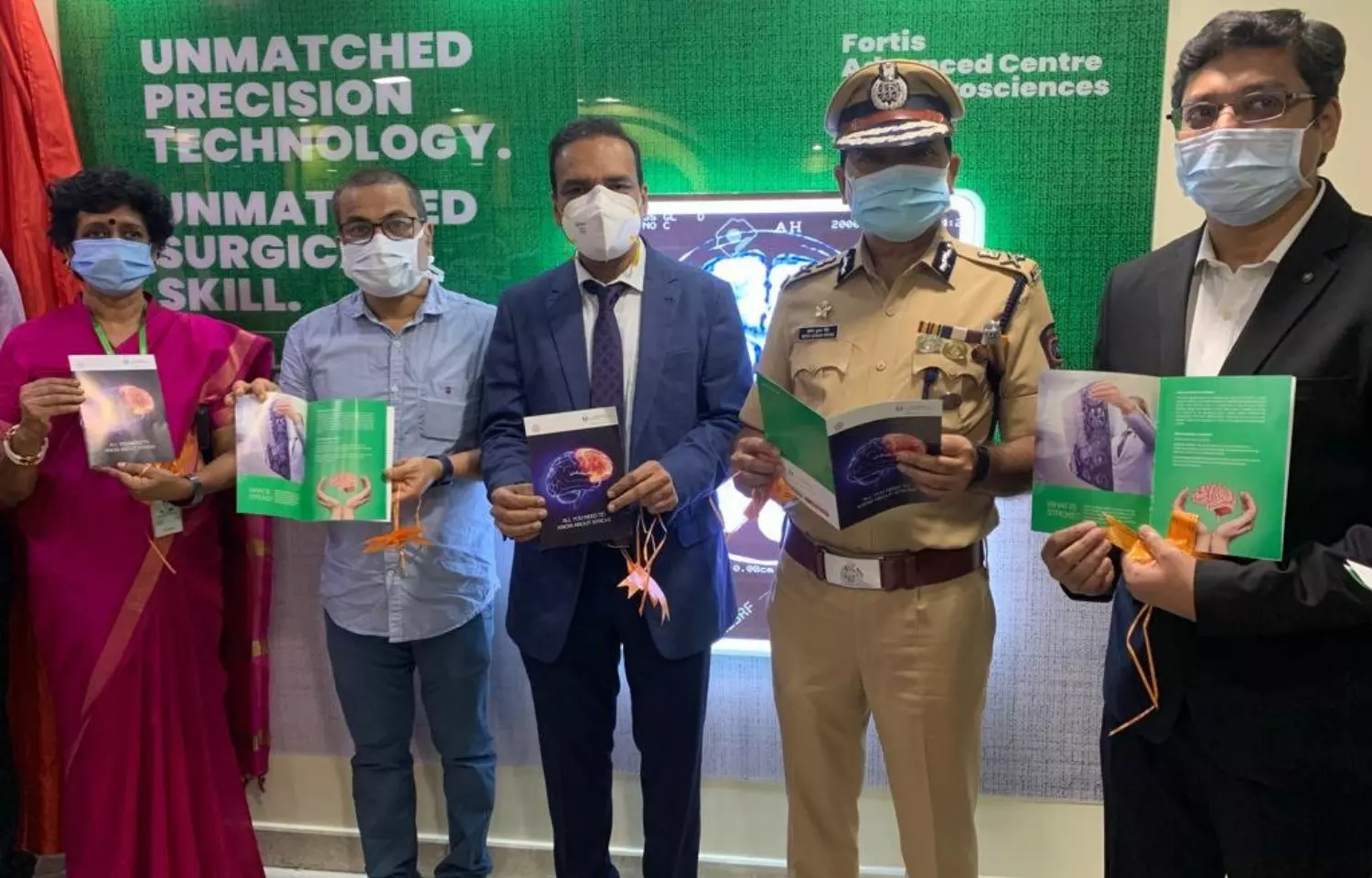 New Delhi: On World Stroke Day 2021, Fortis Hiranandani Hospital, Vashi, launched the Centre of Excellence for Neurology that will offer uninterrupted emergency, and equalised Neuro Care.
Dr Pawan Ojha, Senior Neurologist, Fortis Hiranandani Hospital, Vashi, inaugurated the department with the Guest of HonourMr Bipin Kumar Singh, Commissioner of Police, Navi Mumbai. They were joined by Mr Nitin Kamaria, Facility Director, Fortis Hiranandani Hospital, Vashi, other clinicians and administrators.
Mr Bipin Kumar Singh, Commissioner of Police, Navi Mumbai, said, "Stroke, Epilepsy, Headache disorders, are some of the widely occurring neurological ailments affecting a significant number of the population. There are quite a few government policies to address this statistic; however, more combined efforts are needed to offer better services to the community. I believe this department is one step closer to making advanced neurological healthcare accessible to all".
Dr Pawan Ojha, Senior Neurologist, Fortis Hiranandani Hospital, Vashi, said, "NeuroCritical care services are scarce in the interior parts of the country; COVID19 further worsened this situation as travel restrictions and fear of infection during hospital visits set-in. Various neurological disorders contribute to 10% of India's disease burden, with Stroke leading the chart. One of the main reasons is the increasing ageing population. Our Centre of Excellence for Neurology, with its patient centric approach, will strengthen the service offering personalised care as per every patient's need, ensuring that they are given the best possible care".
According to a recent study published by The Lancet Global Health, the contribution of non-communicable neurological disorders' has doubled to 8.2% in the year 2019 from 4.0% in the year 1990. Thus, proving the increased incidence of various neurological diseases over the past few years. COVID 19 has been a major contributor to neurological disorders as the pandemic posed an array of challenges to the entire healthcare ecosystem, bringing in severe disruption to the non-covid treatment.
Also Read:Fortis Hospital Bengaluru introduces De-addiction Programme
Neurological disorders, both fatal and non-fatal, are among the leading contributors to the burden of non-communicable and communicable diseases in India. In the past three decades, most studies in India have shown a high disease burden specifically for stroke, epilepsy, headache, Parkinson's disease, and dementia, mostly reported in the urban Indian population.

Key factors like diet, lifestyle, and genetic make-up can make us prone to diseases such as diabetes and high cholesterol which maybe responsible for the rise in common neurological conditions such as dementia and stroke. Simple lifestyle changes such as consuming a healthy diet, not smoking, controlling blood pressure, preventing diabetes, managing weight through exercise and walking, avoiding unhealthy refined foods, and paying attention to one's mental health will go a long way to aid neurological health.
Also Read:World's largest Chest tumor weighing 13.8 kg removed by Fortis Gurugram doctors