Coronavirus crisis: Italy allows Medical graduates to start practice immediately, UK to bring back doctors out of retirement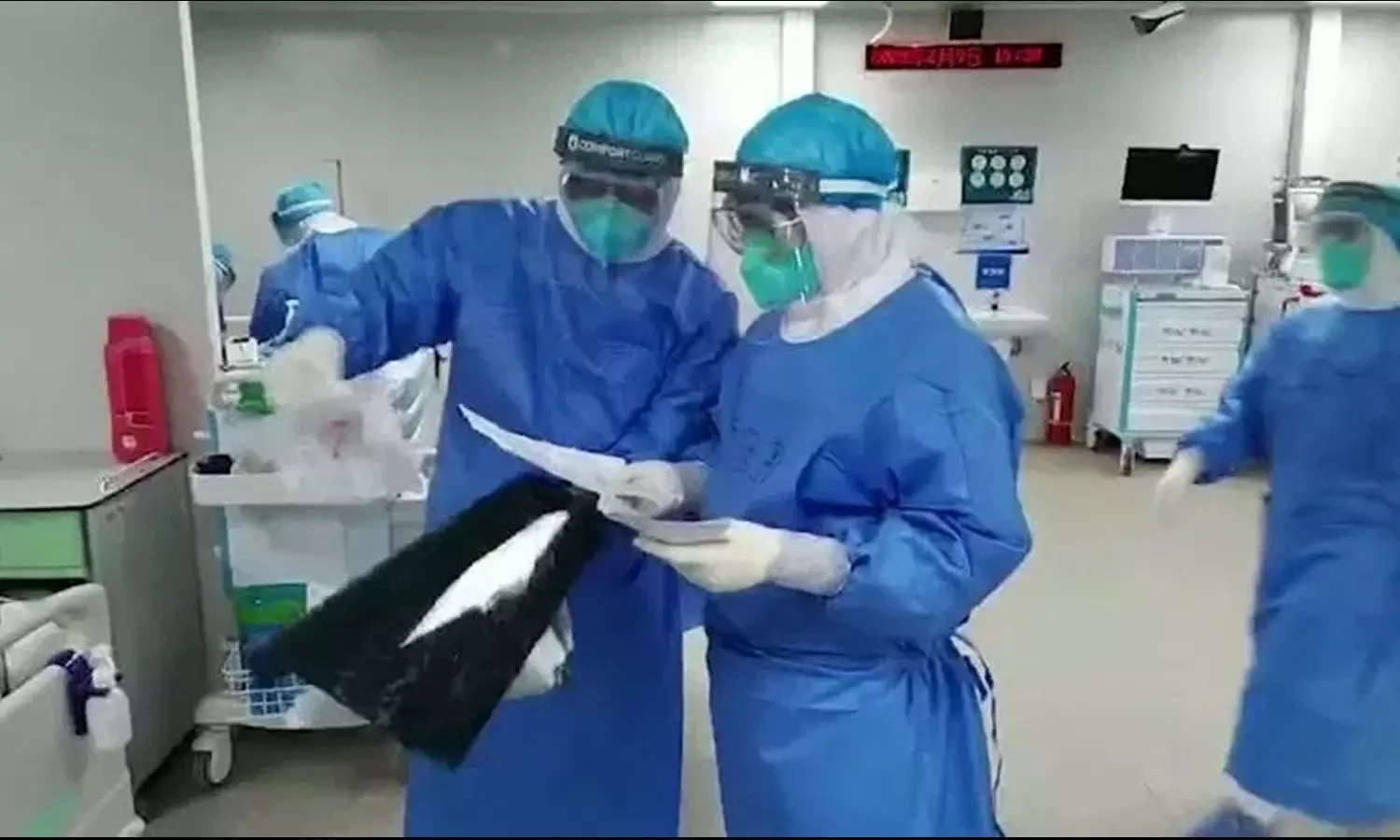 Europe: BrusselsCor which has now become the epicentre of the Novel Coronavirus (COVID-19) pandemic has decided to fast-track thousands of medical students into early service in an attempt to help the struggling health system amid the outbreak, according to a CNN report.
In Italy, Europe's worst affected country by Coronavirus, announced that this year's medical school graduates will start working as fully-qualified doctors immediately, months ahead of schedule. The Italian government announced this as part of the emergency steps outlined in the "Cure Italy" decree.
Read Also: COVID-19 - Be Careful, Not Fearful: AIIMS Releases Comprehensive Booklet
Italy's healthcare system has been paralysed by the Coronavirus crisis for much of the past four weeks and is at breaking point. More than 3,400 people have died and there are almost 2,500 patients in intensive care units across the country.
Even doctors and nurses are getting infected because there isn't enough adequate protective gear. The government is hoping that an influx of around 10,0000 young doctors could help ease some of the pressure. Other countries have also decided to follow suit.
In the United Kingdom the country's Medical Schools Council told universities last week that amid the outbreak, it was "important that medical schools do not delay qualification and so prevent new doctors joining the workforce in the summer.
"The council added that if universities can't run exams as normal, they should find alternative ways of assessing students. This could include looking at previous exam results or by considering how the students did during their clinical placements. The General Medical Council (GMC), the body that maintains the official register of medical practitioners in the UK, also said that any final-year medical student that is deemed by their university to have met the necessary requirements can be provisionally registered as a doctor and start working.
Apart from fast-tracking new doctors into the system, the UK is also trying to call back retired medical workers including doctors, nurses and midwives, especially those who have retired recently. In Germany, the Bavarian regional government has called upon its medical students to help. The state's science minister Bernd Sibler said Bavaria will "need all the support we can get in the coming weeks to advise and protect our population and provide the best possible care for people who are already infected."
Read Also: Attention All Hospitals, Medical Institutions: Read The Health Ministry Advisory On Preparation For COVID-19
Source : UNI