WHO names coronavirus as 'COVID-19'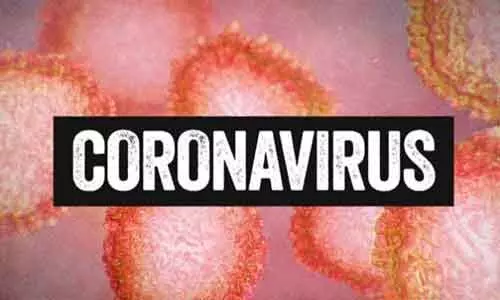 The CO stands for corona, the VI for virus and the D for disease
The CO stands for corona, the VI for virus and the D for disease

The new coronavirus that has killed over 1,000 people in China and sickened more than 43,000 others globally has been named 'COVID-19', the World Health Organisation said.
"We had to find a name that did not refer to a geographical location, an animal, an individual or group of people, and which is also pronounceable and related to the disease," WHO Director-General Tedros Adhanom Ghebreyesus was quoted by the official Chinese media as saying at a media conference in Geneva.
The CO stands for corona, the VI for virus and the D for disease, Ghebreyesus, announced at a news conference at the agency's headquarters in Geneva.
The death toll in China's novel coronavirus outbreak has gone up to 1,113 with 97 new fatalities reported mostly in the worst-affected Hubei province while the confirmed cases of infection jumped to 44,653, health officials said.
Read also: Understanding Coronavirus and its management- Dr Shrikant Sharma
"Having a name matters to prevent the use of other names that can be inaccurate or stigmatising. It also gives us a standard format to use for any future coronavirus outbreaks," state-run People's Daily quoted Dr Tedros as saying.
The virus was first identified in Wuhan, China, in late December.
Read also: Three suspected of Coronavirus discharged from hospital in Karnataka
Source : PTI