Breaking: Role of MBBS Students in COVID pandemic- MCI defines activities, lays down criteria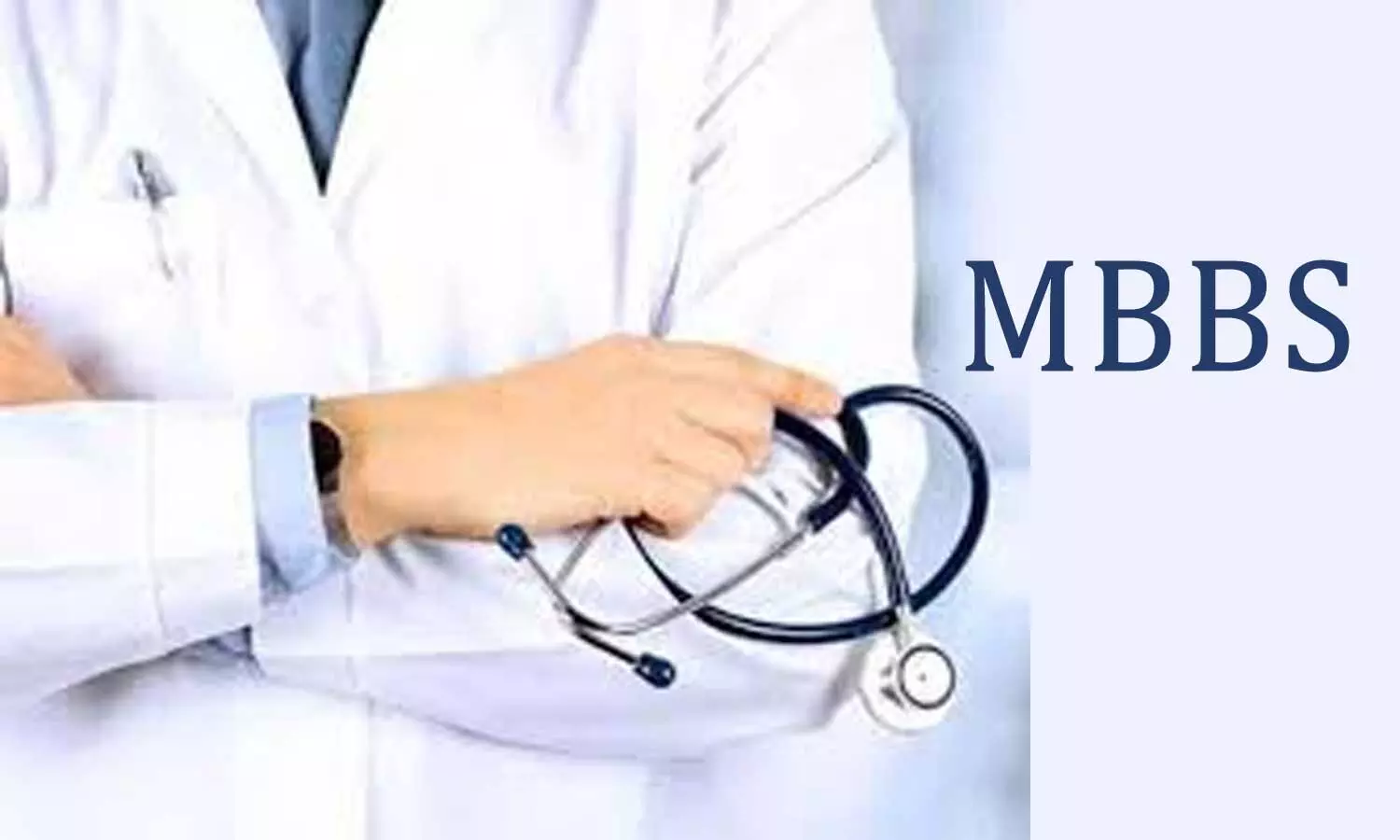 New Delhi: In a major move, the apex medical regulator, the Medical Council of India Board of Governors have now defined the activities where MBBS students can now participate and play their role in the growing pandemic of COVID-19. The council has laid down that the students can participate in the field surveillance activities while also specifying that apart from MBBS interns, no MBBS student will be engaged in any sort of clinical work
The MCI BOG has also laid down the broad criteria for state governments to follow for the engagement of MBBS students.
The decision of the Board of Governors comes after considering the inquiries regarding the posting of MBBS students for CoVID care duties. The MCI-BoG had in its letter dated 15.06.2020 clarified its stand on this issue stating that while interns can be posted for clinical duties under supervision, the MBBS students who have not yet passed their Final MBBS Exam can Only be taught during the period and can not be posted for clinical duties.
However, since this is also an opportunity for MBBS students to gain experiential learning about CoVID-19 during the pandemic, the BoG considered it appropriate to issue an enabling advisory for allowing interested MBBS students to learn more about the management of the current pandemic by engaging in selected health care activities. So, MBBS students ( other than interns) can also participate in health care activities, as soon as Medical Colleges Institutions are permitted to be opened by Central/State UT Govts. with the following conditions:

1. Respective State/UT Government would decide on the need for involving interns/medical students in COVID related work taking into account the prevailing local situation and circumstances.
2. The role assigned to interns/students should commensurate with their existing training, skills, maturity, and preparedness to ensure that they are not unduly exposed to the risk of contracting any infection.
3. Interns/students may be allowed to participate in activities outlined hereunder:
Status

Pre-condition for engagement in COVID

learning activities

Type of activities in which medical students/Intern can be engaged during COVID¬19 pandemic under supervision for learning




Activities such as triaging, counselling, tele / helpline support, data capture,

general assistance, etc.

Field surveillance activities

Direct clinical work

Internship

-

Yes

Yes

Yes

3rd MBBS (Pt. 2)

After re-opening of

college

Yes

Yes

NO

3rd MBBS (Pt 1)

After re-opening of

college

Yes

Yes

NO

2nd MBBS

After re-opening of

college

Yes

Yes

NO
4. It would the responsibility of State/UT administration (where the medical colleges are located) to ensure the safety of the students by providing adequate personal protective equipment/gear wherever required and to make necessary arrangements for keeping a close watch on their own health when engaged in such activities.
5. Likewise, adequate social distancing enablement facilities should be ensured in their lodging/hostel premises, messes, during transportation etc.
6. The time they spend in such activities should not impinge on their routine MBBS training and learning.
7. While being assigned to health care activities, the objectives of the activities should be clearly spelled out to the students keeping in mind the extent of MBBS training the student has completed thus far.
8. The assigned activities must be under the supervision of the medical college faculty/staff.
9. Students with co-morbidity, if any, should be exempted from performing such activities.
10. No inducements or incentives should be offered to the students to volunteer for the above activities.
Also Read:Attention Students: MCI public notice clarifies on Requirement of Qualifying NEET to pursue MBBS from Abroad