MCI approves conversion of 116 PG diploma Seat into MD, MS seats in Kerala, GMC Kozhikode gets the most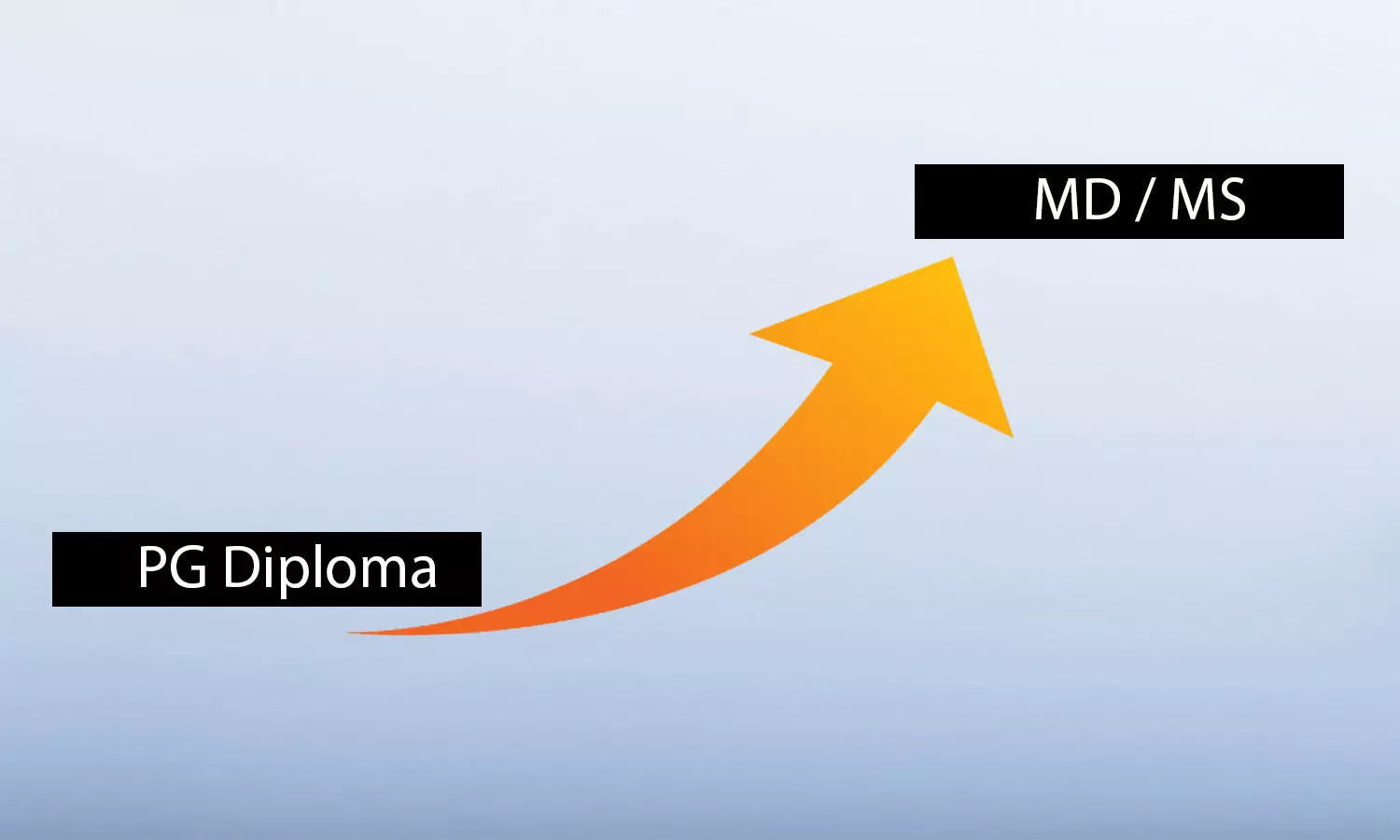 Thiruvananthapuram: The apex medical council, Medical council of India (MCI) has approved the conversion of 116 post-graduate diploma seats into PG medical (that is MD/MS seats) in 4 medical colleges. Government Medical College (GMC Kozhikode) appeared to be the maximum gainer with 50 additional MD/MS seats being approved
Confirmation to this effect was recently made by the state Health Minister KK Shailja.
Medical Dialogues team had earlier reported that unable to complete its task of converting the PG Diploma seats into PG medical degree seats in 2018, the Ministry of Health and Family Welfare (MOHFW) has once again in 2019 invited applications from concerned medical colleges to seek equal number of PG (MD/MS) seats by surrendering recognized diploma seats in corresponding courses.
Taking advantage of the same, the state of Kerala has now added another 116 PG medical seats to its kitty
As per the minister's announcement, of the total converted seats., 109 seats are in government sector, seven are in the self-financing sector. The breakup of the seats in various Government Medical Colleges (GMC) is as follows:
GMC Alappuzha - 10
GMC Kottayam - 22
GMC Kozhikode - 50
GMC Thiruvananthapuaram -27
Medical Dialogues had earlier reported that following a gazette notifications in 2018, Ministry of health had last year also invited applications for conversion. The gazette stated
"A Medical College/Medical Institution shall be entitled to seek equal number of postgraduate degree (MD/MS) seats by surrendering recognised Diploma seats in corresponding course. For such purposes the applicant Medical College/Medical Institution shall make an application to the Central Government along with an undertaking for stopping admission. The Central Government shall on receipt of such application issue a notification omitting the name of Diploma in respect of the said Medical College/Medical Institution. The Central Government shall forward the application alongwith omission notification and undertaking to the Council for recommendation. The Council after verifying the documents shall make an appropriate recommendation to the Central Government without any physical verification in normal circumstances.


However, Council may, if so require carry out physical verification assessment before making any recommendation to the Central Government. Such recommendation shall be for inclusion of degree course against the increased intake in the First Schedule of IMC Act, 1956. The decision by the Central Government in this regard shall be taken on or before the last date of grant of permission in respect of broad speciality courses for that academic year. Further, the surrendered Diploma seats shall not be included in the seat matrix of the subsequent academic years."