Ahmedabad Medical Association moves Court seeking permission for Covid-19 tests sans govt interference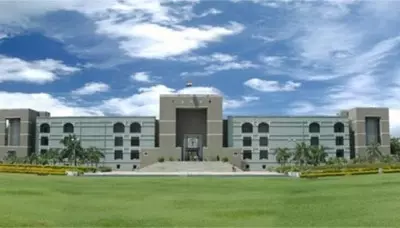 Gandhinagar: The Ahmedabad chapter of the Indian Medical Association (IMA), the Ahmedabad Medical Association (AMA), filed a PIL in the Gujarat High Court (HC) on Wednesday against the state government's decision to prohibit private laboratories from conducting Covid-19 tests without getting an approval from the government health officials.
One of the oldest medical associations of India with 9,000 members, the AMA moved the high court seeking approval for private pathological laboratories (approved by the Indian Council of Medical Research) to conduct RT-PCR testing for Covid-19 without any interference from the state government.
The ICMR has granted permission to 12 private laboratories in Gujarat to conduct RT-PCR tests. But according to the PIL, since the last week or more, the state government is not giving permission to private labs to conduct RT-PCR tests without its approval.
These approvals, according to the PL, were being withheld for no justifiable reason. It said such orders were arbitrary, illegal and without the authority of law.
The orders were also in violations of Articles 14 and 21 of Indian Constitution, the PIL contended.
The plea stated that the order has been in effect despite the Gujarat HC in its interim order directing the state government to permit private laboratories to conduct tests in situations where a family member was found positive.
The May 22 order also stated that RT-PCR tests were to be mandatorily conducted on persons hospitalised for Covid-19 and undergoing treatment before their discharge.
The PIL said that despite the orders of the high court, the state government did not permit testing without prior approval, which resulted in complications for the patients, besides putting the medical fraternity at risk.
The PIL said the petitioner had also sought cooperation from Jayanti Ravi, Principal Secretary, Health and Family Welfare Department, and had written to her. The letter stated that for getting the government's approval for RT-PCR testing, labs had to wait for two-three days, which made it difficult for the patients, especially in emergency cases.
The Gujarat High Court has scheduled hearing on the PIL on Friday.
Source : IANS