Chhattisgarh: State IMA files FIR against 'doctor' over unscientific claims to treat kidney disease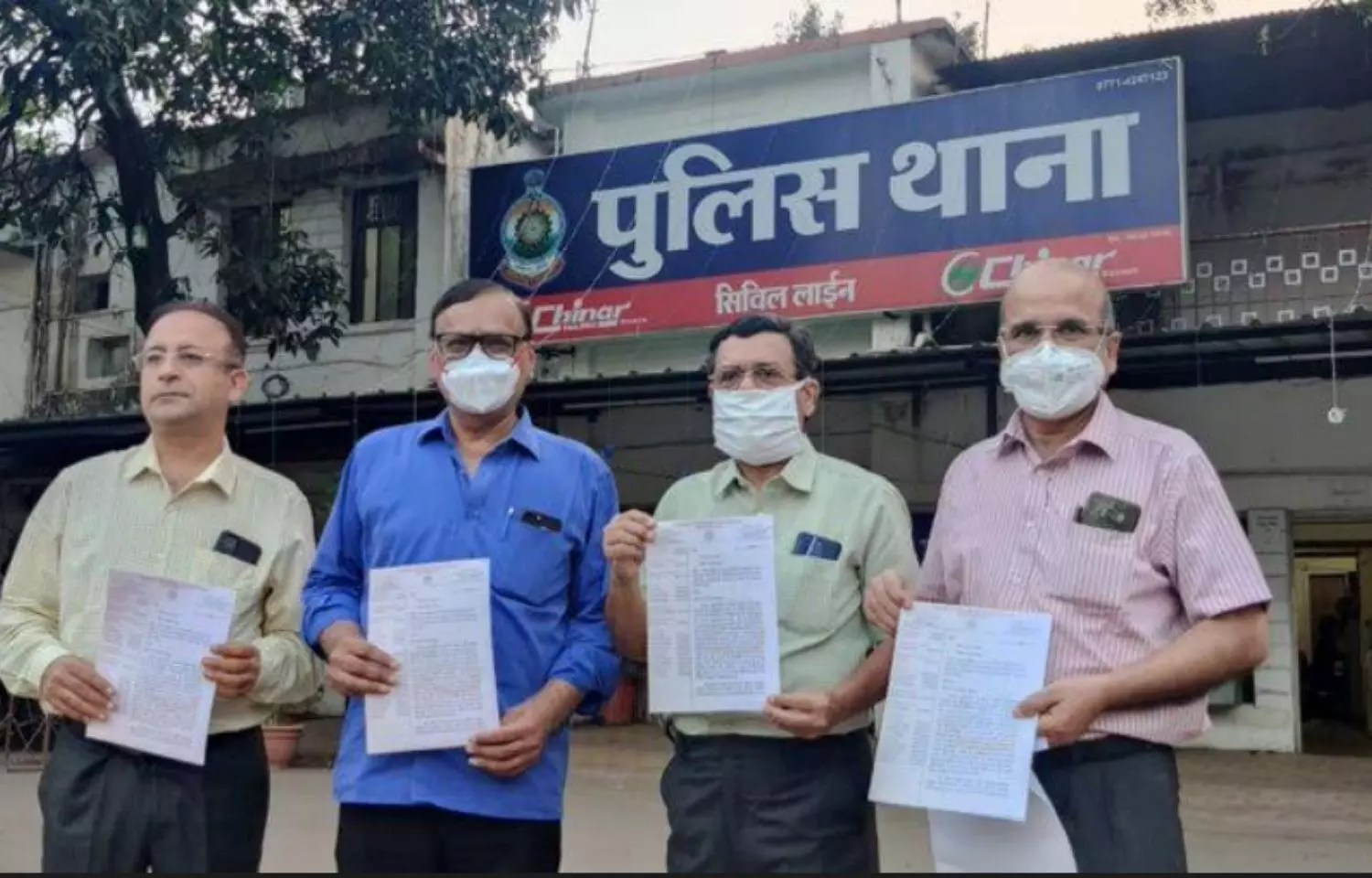 Raipur: Acting against the unscientific claims of a 'self-proclaimed doctor' of treating kidney related and other diseases, the Chhattisgarh chapter of the Indian Medical Association (IMA) has filed an FIR against him. The Association has demanded a ban for his internet channels and books that allegedly promotes such wrong methods.
Dr Mahesh Sinha, President of IMA Chhattisgarh told Medical Dialogues, " On Monday we registered a complaint against the doctor in the police station as he was spreading misleading and wrongful treatment of kidney-related diseases. IMA has always been vocal against quacks and we have taken action after finding that he was suggesting unscientific treatment methods to people via social media."
The President further stated that the 'doctor' used internet platforms to claim that he can cure serious kidney diseases without making the patients undergo dialysis treatments. He assured that after following his recommendations about the treatment for kidney disease, patients will be cured.
For the past few days, on various social media platforms, the man, posing as an expert in many other diseases, has been promoting a book 360 degree and unproven medical treatment on his www.biswaroop.com. In his 5-minute video, he is seen saying that by applying 3 bricks on both sides of the bed, the patient does not need dialysis. He also claimed a testimonial of a woman from Faridkot, whose dialysis was going on at PGI Chandigarh.
Dr Sinha pointed out that the videos are misleading and patients might consider discontinuing dialysis by falling into the trap of the quack. IMA doctors including Dr Lalit Shah, Dr Mahesh Sinha, Dr Rakesh Gupta, Dr Asha Jain, Dr Anil Guptastrobgly criticized the person as the misleading information will put these patients in a serious condition.
IMA doctors made a request to impose ban over the 'doctor' website, video, book by registering a case under the section related to spreading unscientific, superstitious and misleading information. The Association took the step so that those who spread such misleading, superstitious medical information will receive punishment according to the law.