Uttarakhand: State IMA challenges Baba Ramdev for open debate on Allopathy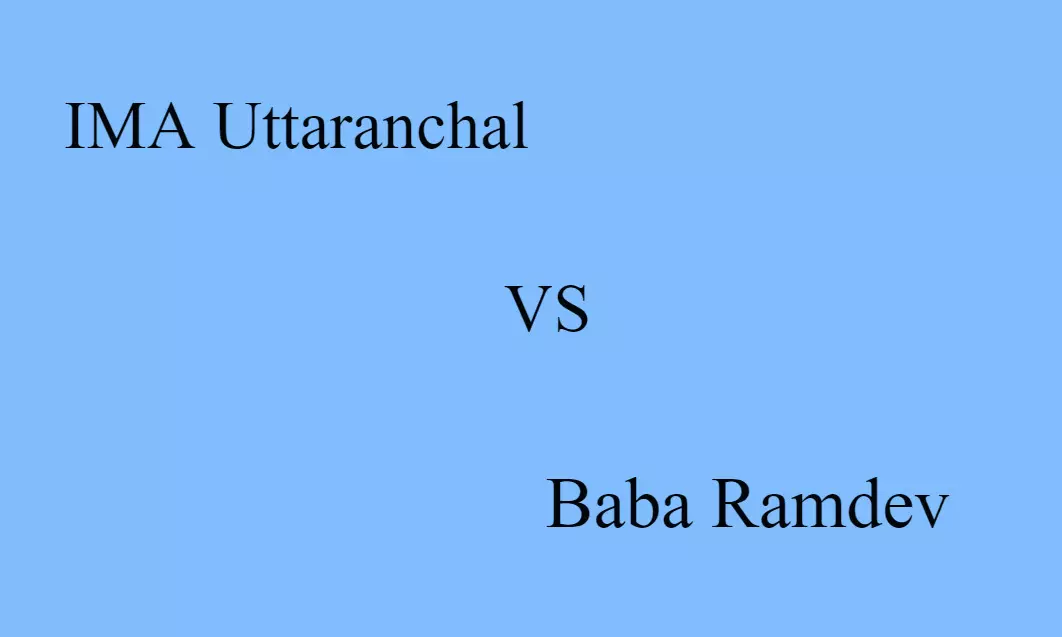 Dehradun: With the Yoga Guru Baba Ramdev posed 25 questions for the Indian Medical Association (IMA), most of them regarding the efficiency of Allopathy in treating diseases, the IMA Uttaranchal state chapter has challenged him to have an open debate with professionals of IMA regarding the 25 questions.

The association has also sent him a letter and challenged him to engage in a debate in the presence of media where the qualified doctors of the IMA UA will have a one-to-one discussion with the registered Ayurvedacharyas from Patanjali Yogpeeth.

Terming Baba Ramdev's previous comments on allopathy as "rash, irresponsible and selfish statement", IMA stated that, " The above activity (debate) shall ensure the harmony between Allopath & Ayurved to be restored again as it was in the past but was disturbed for these couple of days."
Medical Dialogues team had earlier reported that the conflict between Ramdev and IMA erupted after Ramdev made a controversial statement and publically mocked the allopathy branch by calling it 'stupid science'.

Now, to put the controversy to rest, the IMA Uttaracnchal branch has sent a letter to Baba Ramdev on May 28, 2021 stating, "This is to inform you that IMA UA State through its state office request you to constitute a team of qualified and duly registered Ayurvedacharyas from Patanjali Yogpeeth to have a one-to-one discussion with a team of doctors of IMA UA State which has already been constituted by the state office. This one-to-one panel discussion shall be closely supervised and recorded by the electronic and print media which shall also be invited in this panel discussion."
Standing strong on its grounds, IMA Uttaranchal stated that their members are ready to answer the questions raised by Baba Ramdev and also suggested that he should also be ready to face questions from the experts of IMA similarly. The letter further stated that Ramdev and his aide Balkrishna can also join the team of Ayurvedacharyas but they can only be spectators and not active participants as they have not sent their qualification to the state office of the IMA yet.
"The responsibility is on you to decide the date and time of the above proposed healthy discussion, however, the venue shall be decided by us. The above proposal is for your kind consideration and implementation at the earliest to ensure that the deadlock and the confusion created by you shall meet its end. From this day onwards the onus lies on you regarding the above issue," stated the letter.
State Secretary of IMA Uttaranchal state chapter, Dr. Ajay Khanna told Medical Dialogues, " We have organized our team consisting of 8 expert doctors who will address their queries. As Baba Ramdev has so many questions regarding allopathy, I think it is our responsibility to address them and answer them on an open public platform. They can decide the time, date, and place, we will be more than happy to answer their queries."