Dr Minu Bajpai, HOD Pediatric Surgery at AIIMS takes charge as new Director of NBE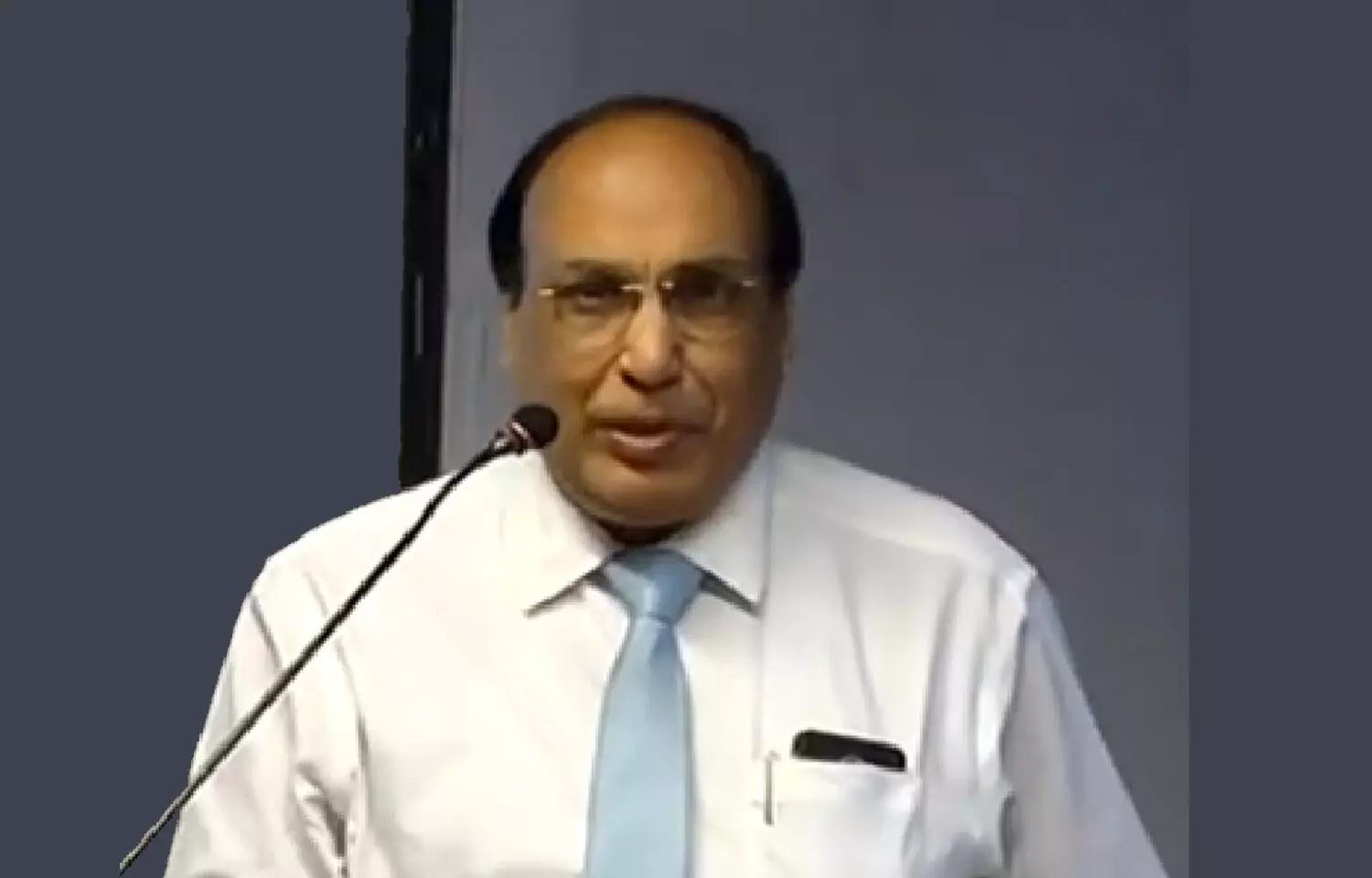 Delhi: Prof Dr Minu Bajpai, Head of Department of Pediatric Surgery, AIIMS Delhi has recently been appointed as the Executive Director of the National Board of Examinations in Medical Sciences (NBEMS). Dr. Bajpai takes charge from Prof. Pawanindra Lal whose request for Pre-Mature Repatriation to MAMC was recently approved by the Union Ministry of Health and Family Welfare. Prof Pawanindra Lal had requested for premature Repatriation due to the increasing clinical workload in the post-Covid times.
Dr Bajpai pursued his MBBS from Ganesh Shanker Vidyarthi Memorial Medical College, Kanpur, 1981. Thereafter, he completed his Master in Surgery (MS) as well as Mch in Pediatric Surgery from All India Institute Medical Sciences, New Delhi. He has been working at AIIMS from the last 38 years and currently heads the department of Pediatrics at the institute.
Talking to Medical Dialogues, Dr Minu Bajpai, " There is a governing body of NBEMS, and a few of the members holds the position of vise president. I was one of the vise presidents. Now, with the consent of the governing body of NBE and the Ministry of Health and Family Welfare, I have been handed over the charge of the Executive Director of NBE.I have taken the responsibility two days back and I will serve the position until a permanent appointment is made."

When questioned about his take on the ongoing protest of doctors demanding that NEET PG counseling should be expedited, Dr Minu stated, " We are having discussions to determine how we can solve this issue keeping the doctors' interest in mind. However, it is a judicial matter and we have to abide by the law. We all have been students so I hope that the board and the court will definitely be compassionate while making any decision."
In the past, Dr Minu has also served as the president of the Indian Pediatric Association. He was a member of Association Surgeons India, Indian Association Pediatrics Surgeons, British Association Pediatrics Surgeons, Asian Society Pediatrics Urology (secretary-general), and Indian Society Pediatrics Urology (secretary). He was awarded the Dr. Kamala Menon Medical Research National Award of the Indian Council of Medical Research and is the first recipient of the Ramanna Fellowship of the Ministry of Science and Technology, Govt. of India. He is on the editorial board and reviewer for many international journals of urology and has several research papers to his credit.
" I am the in-charge of AIIMS international cell. This cell looks into various domestic MoUs and the understanding between AIIMS and other international medical institutions. As an Executive Director of NBEMS, I will try to perform all the duties responsibly", added the doctor.