NBE introduces Communication Web Portal for Exams related Queries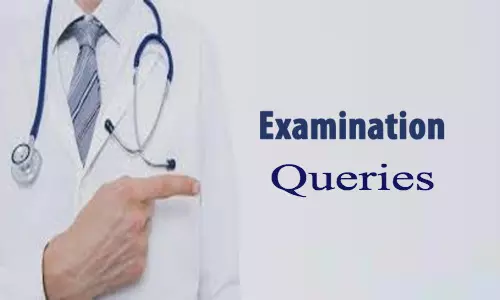 New Delhi: The National Board of Examinations (NBE) has recently come up with a communication web portal for examinations related queries.
All applicant Candidates for various examinations conducted by NBE can now submit Examinations related queries/grievances/requests online to the exam authority to clear their doubts.
This portal shall be the preferred mode of communication with NBE for examination related queries. Forthwith, emails sent to different email IDs of NBE for examination related queries may not be answered. The portal would allow the applicants to track their requests.
Queries seeking following information shall not be responded to:
• Confidential examination related processes
• Information related to any third party
• Result/Score/Merit position/eligibility status
• Information already published on NBE website
• Internal movement of files
This portal can be accessed through Quick Link "Communication Web Portal" on NBE website www.natboard.edu.in
Applicants may kindly note that:
Help / Instructions
Search Your Query Status:
Please enter the email ID chosen to register your query on this portal. You shall be able to retrieve status of all your queries registered so far at this portal by entering registered email ID.
'OR'
Please enter the system generated Query Reference Number sent at your registered email ID to retrieve status of respective query.
Email ID: Please enter your email ID here. This email ID shall be utilized for sending reply to your queries. Reply shall not be sent to any other mode or to any other email ID. If you are already registered for an examination with NBE, please provide the email IDalready registered with NBE. Specific information related to a candidate shall not be provided to an unauthorized applicant under any circumstances.

OTP: You shall be required to verify the email Id chosen through an OTP which shall be sent at respective email ID.
To view the official notice, click on the link below

https://medicaldialogues.in/pdf_upload/pdf_upload-128829.pdf

Read also: Applying For DNB Counselling? Check Out The NBE Frequently Asked Questions (FAQs)