NBE invites applications for FNB Exit Exams June 2020 session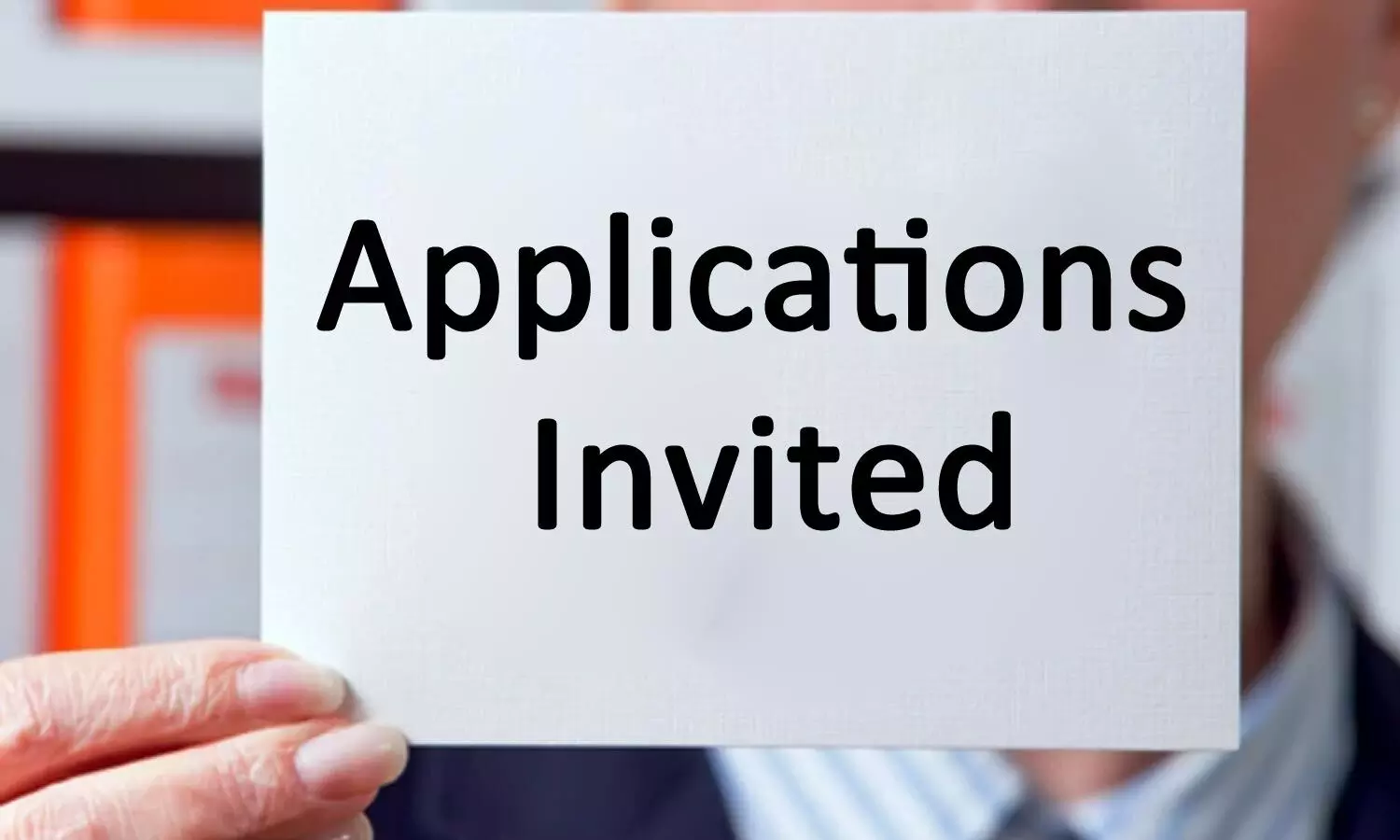 New Delhi: The National Board of Examinations (NBE) has invited applications for the Fellowship (FNB) Exit Examinations of June 2020 session to be held at various examination centres across the country.
Please refer to the important dates, eligibility criteria, fee structure, scheme of examination, admit card and exam day details mentioned below concerning the FNB exit exams.
Application form for FNB Exit Examinations – June 2020 session can be submitted only online at www.natboard.edu.in from 7 th August 2020 (3 PM onwards) to 21st August 2020 (till 11:55 PM).
1.Important Dates:
Online Application Submission Window: 7th August 2020 (3 PM Onwards) to 21st August 2020 (Till 11:55 PM)

Online Application Submission Process Completes On: 21st August 2020 (Till 11:55 PM)
2. Examination Dates

Theory and Practical Examination shall be held on the same day. Concerned candidates in each discipline shall be informed about the date and venue of the theory & practical examination through admit cards, once examination centres are notified.
3. Fee Structure

| | | | |
| --- | --- | --- | --- |
| Candidate | Examination Fee | GST@18% | Total* (in Rs.) |
| FNB | 5500 | 990 | 6490 |
*Excluding payment gateway charges, as may be applicable.
3.2. Applications forms once submitted cannot be withdrawn. Any claim for refund, adjustment or carrying forward of Application fee will not be entertained after successful submission of application.
3.3.
How to pay
: The prescribed exam fee should be remitted through payment gateway provided using a Credit Card or a Debit Card issued by banks in India or other modes as may be made available and have been provided on the web page. For more information, please visit the website
www.exam.natboard.edu.in
3.4. Examination fees in respect of candidates who are absent or declared ineligible due to any reason will be forfeited. Candidates are advised to read the rule position carefully and satisfy the terms and conditions for fulfilment of eligibility criteria before proceeding for payment of fees.
4. Eligibility

4.1. Candidates who have undergone training as an FNB trainee at any of the National Board of Examinations accredited institute after having registered with NBE as a FNB trainee and are completing their prescribed (as per the letter of registration issued by NBE) training as FNB trainee as per the following schedule can undertake the FNB Exit Examination in the same sub-specialty subject to completion of training by the date mentioned below & submission of certificate to this effect.

Cutoff date for completion of FNB Training for June 2020 session 11th August 2020
4.2. Submission of Training Completion Certificate along with details of leave taken during FNB training for FNB trainees is an essential prerequisite. In case the candidate does not submit the training Completion certificate (as per applicable format given in Annexure III & IV) along with the application form, his/her application shall be rejected and fees forfeited.
4.3. Request for extension in cutoff date for completion of training for the purpose of eligibility determination for FNB Exit Examination shall not be considered.
4.4. Candidates whose FNB training is ongoing at the time of submission of the online application form but likely to be completed on or before the cut-off date for June 2020 session are required to submit Provisional Training Completion Certificate (PTCC) as per the format in Annexure-III. Such candidates are required to submit Final Training Completion Certificate (FTCC) as per the format in Annexure-IV immediately on completion of their training. Such candidates shall be provisionally allowed to appear for FNB Exit Examination at the sole discretion of NBE and subject to compliance of eligibility criteria prescribed.
4.5. Candidates whose FNB training is already completed at the time of submission of the online application form are required to submit Final Training Completion Certificate (FTCC) as per the format in Annexure-IV.
5. Scheme of FNB Exit Examination

5.1. Theory Examination:

5.1.1. The Theory examination comprises of one paper with maximum marks of 100.

5.1.2. There are 10 short notes of 10 marks each in the Theory paper
5.1.3. Maximum time permitted is 3 hours.
5.2. Practical Examination:

5.2.1.Maximum marks: 300

5.2.2. Comprises of Clinical Examination and viva The theory examination comprises of four papers, maximum marks 100 each.
5.3. Request for change in centre of Examination will not be entertained, as the same is not permissible.

5.4. The candidate has to score a minimum of 50% marks in aggregate i.e. 200 out of total 400 marks (Theory & Practical) with at least 50% marks in theory examination to qualify in the Fellowship Exit Exam.
5.5. The Theory and Practical of Fellowship Exit Examination shall be conducted at the same examination centre of the concerned specialty. Each candidate shall be individually informed by NBE regarding his/here examination centre.
5.6. The list of Specialties in which candidates can undertake FNB Exit examination is mentioned at Annexure-II.

6. Date of Examinations & Result

• The date, time and venue of FNB Exit examination shall be intimated to all eligible candidates through their Online Exit Examination Portal (OEEP) account.

• NBE reserves its rights to allot the Examination center anywhere in the country; the candidates shall make their own arrangement for travel/ boarding etc. Change in centre of the Exit examination is not permitted under any circumstances.
• Candidates are advised not to make any representations/not to canvass in this regard.
6.1. Admit Card

• The admit card of the candidate shall be uploaded on their Online Exit Examination Portal (OEEP) Accounts at National Board of Examinations website as and when the examination schedules are notified. Candidates are required to take a print out of their admit card from the website, paste their photograph at the designated place and appear at exam centre along with one of the following original and valid/non-expired ID proof:
✤ PAN Card
✤ Driving License
✤ Voter ID
✤ Passport
✤ Aadhaar Card (with Photograph)
6.2. Declaration of FNB Exit Examination Result:
• FNB Exit is a qualifying examination.

• Results of FNB Exit examinations are declared as PASS/FAIL. In case, the applicant candidate is provisionally eligible on date of declaration of result his/her result shall be withheld & shall be declared only upon status being eligible. FNB Exit Examinations result shall not be declared if, the candidate has not submitted final training completion certificate (FTCC) in the prescribed format.
• The details of marks obtained/grading in the Examinations will be provided to all the candidates. Procedure for obtaining question wise marks can be seen at NBE website (Notice dt. 20.04.10, 14.12.11).
• There will be no re-evaluation or rechecking/ re-totaling of answer sheets. Requests for re-evaluation/re-totaling shall not be entertained.
• Candidates successful in the FNB Exit examination are issued Provisional Certificate of Passing FNB.
• Under normal circumstances the certificates of passing are issued to the candidates within four weeks of the declaration of results, however, due to unforeseen circumstances,this period may vary.
• For issuing a duplicate provisional pass certificate, submit a request letter stating reasons to issue a duplicate certificate, copy of FIR lodged with police authorities for loss of certificate, affidavit in support of the application (attested by public notary/oath commissioner/judicial magistrate), fee of Rs. 1000/- for document upto preceding 3 years and Rs. 2000/- for documents more than three years old. The demand draft should be made in favour of National Board of Examinations, payable at New Delhi.
• Candidates are advised not to canvass or approach NBE for handing over the passing certificate.

6.3. Award of FNB Degree certificates

• Candidates who have qualified FNB Exit Examination shall be conferred with FNB degree in the sub-specialty concerned on enrolment for the convocation.
• National Board of Examinations shall be conferring FNB degree subject to fulfilment of eligibility criteria at the Convocation Ceremony. Details for the same are announced separately at NBE website
www.natboard.edu.in
5. For any query, please contact NBE at 011-45593000 or write to NBE at its Communication Web Portal https://exam.natboard.edu.in/communication.php?page=main
To view official notice, click on the following link:
https://medicaldialogues.in/pdf_upload/pdf_upload-132831.pdf
For full Information Bulletin, click on the following link: