NBE cracks whip on Hindu Rao hospital for non payment of salaries, threatens accreditation withdrawal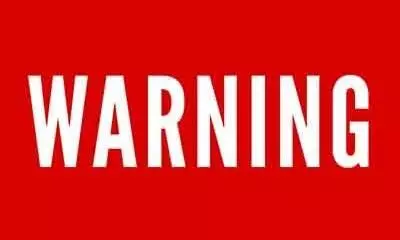 New Delhi: Embroiled in controversy, Hindu Rao Hospital recently faced the wrath of the National Board of Examinations (NBE), after the board warned the administration of the hospital of withdrawing accreditation if the facility does not immediately release the pending stipend to the ''Diplomate of National Board'' (DNB) trainees.

This comes at a time when the hospital and its doctors have already been in light for quite some time since the last week of September. Medical Dialogues team has been extensively reporting about the indefinite hunger strike for the past few days over the issue of nonpayment of salaries of doctors in Hindhu Rao Hospital.
Also Read: Delhi: RML, Safdarjung, LHMC Resident Doctors Observe Solidarity Protest For Unpaid Medicos
Now, in a letter to Hindu Rao Hospital medical superintendent, the Executive Director of NBE, Professor Pawanindra Lal has strictly directed;

"The hospital is required to release the pending stipend of the trainees immediately failing which NBE shall be constrained to take appropriate action including but not limited to withdrawal of accreditation of Hindu Rao Hospital, Delhi."
This came in wake of the email received by NBE on October 24 regarding the stipend issue, wherein, it has been mentioned that DNB trainees working at Hindu Rao Hospital, Delhi have last been paid their stipend in July 2020 and there is a delay in the disbursal of the salary from August onwards.

NBE took a serious note of the same and stated, "NBE believes strictly in the policy of No work, No pay. However, in the instant matter, the hospital has failed to pay the stipend to DNB trainees and NBE strongly supports the cause of its trainees that there will be no work if there is no pay."
It stated that the DNB trainees cannot be forced to perform clinical duties if the stipend due is not being duly paid to them.
"It is an essential requirement for continuation of accreditation with NBE that DNB trainees are paid stipend timely in accordance with the stipend guidelines prescribed by NBE. The stipend is essential for day to day subsistence and cannot be postponed by giving cumulatively at any point later than when it is due to be paid," the letter added.