Bayer, Archer DX collaborate to develop NGS based Companion Diagnostic for VITRAKVI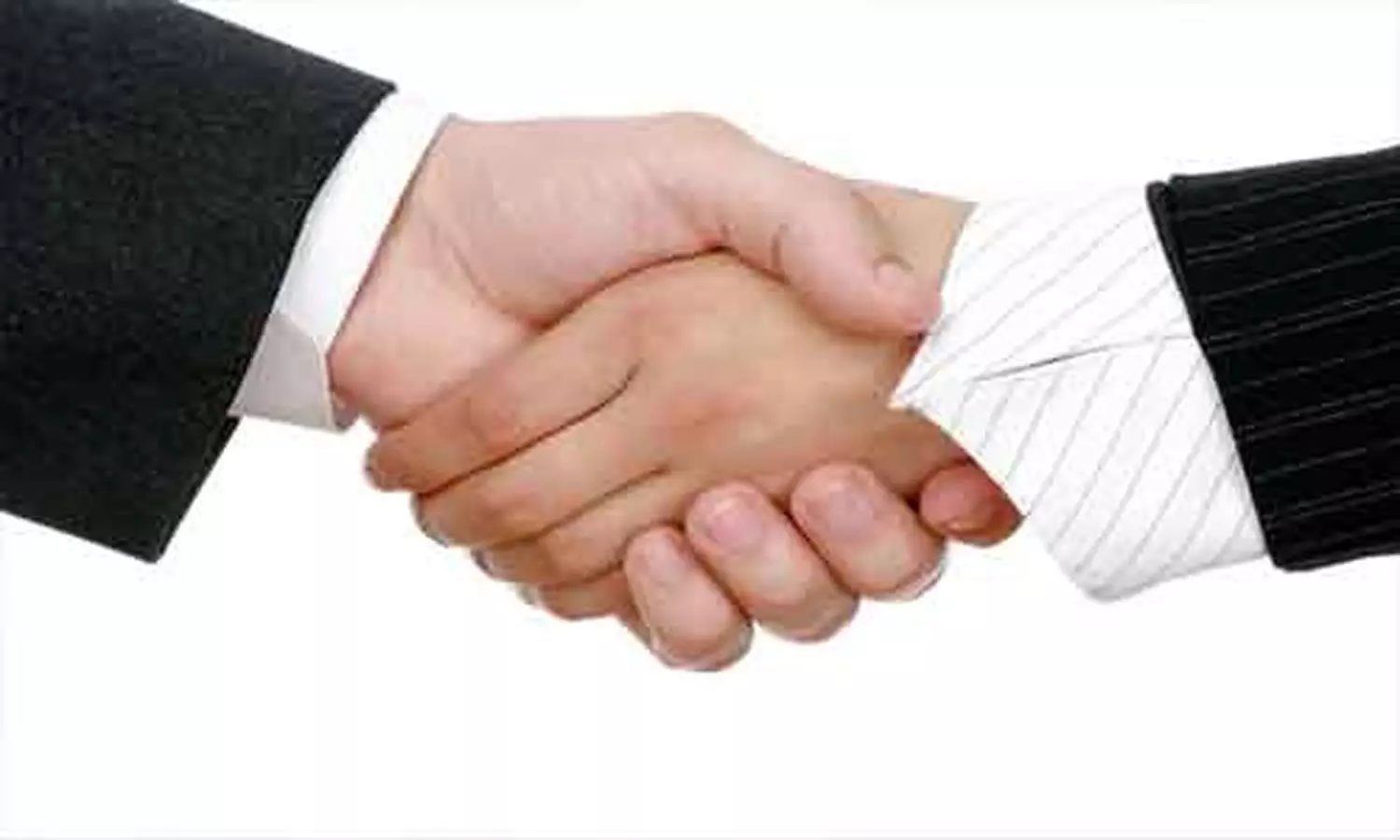 NGS-based CDx tests aim to unlock molecular information from each patient's tumor genome to guide treatment decisions for cancer therapies
Boulder & Berlin: Bayer and ArcherDX, Inc. has announced a global collaboration for the development and commercialization of next-generation sequencing (NGS)-based companion diagnostic (CDx) for Vitrakvi® (larotrectinib).
"The primary objective of the collaboration is to broaden patient access to comprehensive genomic testing inclusive of neurotrophic receptor tyrosine kinase 1 (NTRK1), NTRK2 and NTRK3 gene fusions and to help improve identification of appropriate treatment options for patients with TRK fusion cancer which can lead to meaningful treatment options," the firms said
Vitrakvi is indicated for the treatment of adult and pediatric patients with solid tumors that have a neurotrophic tropomyosin receptor kinase (NTRK) gene fusion without a known acquired resistance mutation, are either metastatic or where surgical resection will likely result in severe morbidity, and have no satisfactory alternative treatments or that have progressed following treatment. This indication is approved under accelerated approval based on overall response rate and duration of response. Continued approval for this indication may be contingent upon verification and description of clinical benefit in confirmatory trials.
Genomic cancer testing helps detect changes in a tumor's DNA, called genomic profiling, that can determine how cancer behaves and why it grows or spreads. Almost 50 per cent of patients who undergo genomic cancer testing may have actionable genomic alterations, meaning the alterations can be matched to treatments that have been approved or are in clinical trials. Genomic cancer testing has already impacted patient cancer care in both common and rare malignancies. This has allowed for the identification of personalized treatment options. However, studies show that only a small percentage of cancer patients undergo such testing. It is therefore critical that testing becomes part of routine clinical practice to help guide treatment choice.
"In order to help more patients to benefit from Vitrakvi, broader access to high-quality testing via next-generation sequencing is of key importance," said Robert LaCaze, Member of the Executive Committee of Bayer's Pharmaceuticals Division and Head of the Oncology Strategic Business Unit at Bayer. "The collaboration with ArcherDX perfectly complements Bayer's CDx strategy and fits our ambition to provide the right treatment to the right patients with cancer."
"Barriers currently exist that inhibit the broad adoption of genomic testing to inform treatment decisions. A kit-based CDx that is tumor agnostic and detects all NTRK gene fusions will enable high-quality genomic testing to be deployed in regional and community settings, where 85 per cent of cancer patients receive care. For these patients, our technology provides RNA-based profiling for the detection of actionable fusions across known and novel NTRK fusion partners," said Jason Myers, Chief Executive Officer and co-founder, ArcherDX. "We are pleased to collaborate with Bayer to address their medical need and accelerate access to therapy."
NGS-based CDx tests aim to unlock molecular information from each patient's tumor genome to guide treatment decisions for cancer therapies. ArcherDX is developing and pursuing regulatory clearances for an in vitro diagnostic (IVD), a comprehensive NGS-based therapy selection product that utilizes Archer's proprietary Anchored Multiplex PCR (AMP™) technology to measure clinically relevant genomic mutations for tumor profiling and CDx from both tissue and blood.
ArcherDX and Bayer are developing a kit-based CDx to detect NTRK gene fusions, including NTRK1, NTRK2 and NTRK3 for Vitrakvi and plan to seek approval in different markets, including the European Union (EU), U.S. and Japan. The CDx version of this panel will allow local laboratories to provide referring physicians with potentially actionable genomic information so that appropriate patients can be matched to specific therapeutic options based on their genomic findings.
The Pharmaceuticals Business Development & Licensing team of Bayer facilitated this collaboration. Financial terms of the agreement were not disclosed.
Read also: Bayer to donate one million tablets of chloroquine in Italy