Bayer Finerenone gets USFDA approval to treat CKD associated with type 2 diabetes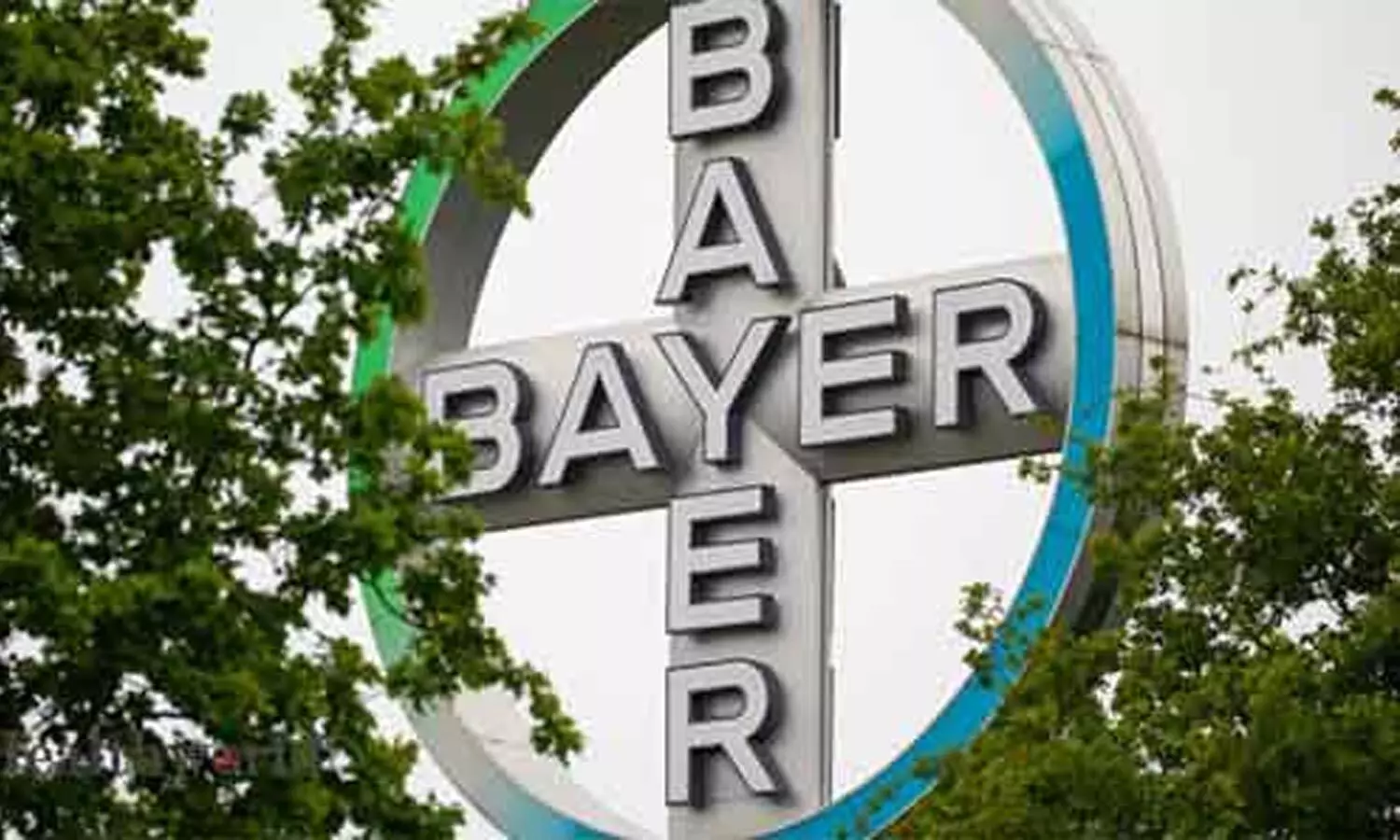 Berlin: Bayer has announced that the U.S. Food and Drug Administration (FDA) has approved finerenone, the first non-steroidal, selective mineralocorticoid receptor (MR) antagonist, under the brand name Kerendia.
Finerenone 10 mg or 20 mg is indicated to reduce the risk of sustained estimated glomerular filtration rate (eGFR) decline, end-stage kidney disease, cardiovascular death, non-fatal myocardial infarction, and hospitalization for heart failure in adult patients with chronic kidney disease (CKD) associated with type 2 diabetes (T2D).
The approval of finerenone by the FDA is based on the positive results of the pivotal Phase III FIDELIO-DKD study, presented at the American Society of Nephrology's (ASN) Kidney Week Reimagined 2020 and simultaneously published in the New England Journal of Medicine in October 2020, and follows Priority Review designation granted by the FDA in January 2021.
"There are more than 160 million patients living with CKD and T2D worldwide. Even when blood glucose levels and blood pressure are well-controlled, patients still remain at risk of CKD progression. This means there is a high unmet medical need for early intervention to prevent further end-organ damage and premature death by slowing patients' rate of decline in kidney function as well as reducing cardiovascular risk," said Professor George L. Bakris, MD, Department of Medicine, American Heart Association Comprehensive Hypertension Center, University of Chicago Medicine, USA and principal investigator of the FIDELIO-DKD trial. "The approval of finerenone offers a new path to protect patients from further kidney damage through addressing MR overactivation, a key driver of CKD progression, which is unaddressed by currently available therapies."
Chronic kidney disease (CKD) is a common and potentially deadly condition that is generally underrecognized. CKD can shorten life expectancy of patients with type 2 diabetes by up to 16 years, relative to the general population living without either disease. Up to 40% of all patients with type 2 diabetes develop chronic kidney disease. In T2D, mineralocorticoid receptor (MR) overactivation is thought to contribute to CKD progression which can be driven by metabolic, haemodynamic or inflammation and fibrosis factors.
"The Phase III FIDELIO-DKD trial is the first large contemporary positive outcomes study in patients with chronic kidney disease (CKD) and type 2 diabetes (T2D) with a primary composite endpoint consisting exclusively of kidney-specific outcomes. It is also part of the largest global Phase III clinical trial program to date in CKD and T2D," said Dr. Michael Devoy, Chief Medical Officer and Head of Medical Affairs and Pharmacovigilance at Bayer's Pharmaceuticals Division. "With our longstanding expertise in innovative science in the cardiovascular space, the approval of finerenone marks an important milestone in Bayer's commitment to improving the lives of patients with kidney and cardiovascular diseases."
Finerenone has also been submitted for marketing authorization in the European Union (EU) and in China, as well as multiple other countries worldwide and these applications are currently under review.
Read also: Cadila Healthcare, Bayer to extend JV Bayer Zydus Pharma by 3 years