Bharat biotech in talks with multinational pharma giants to boost COVAXIN production: Report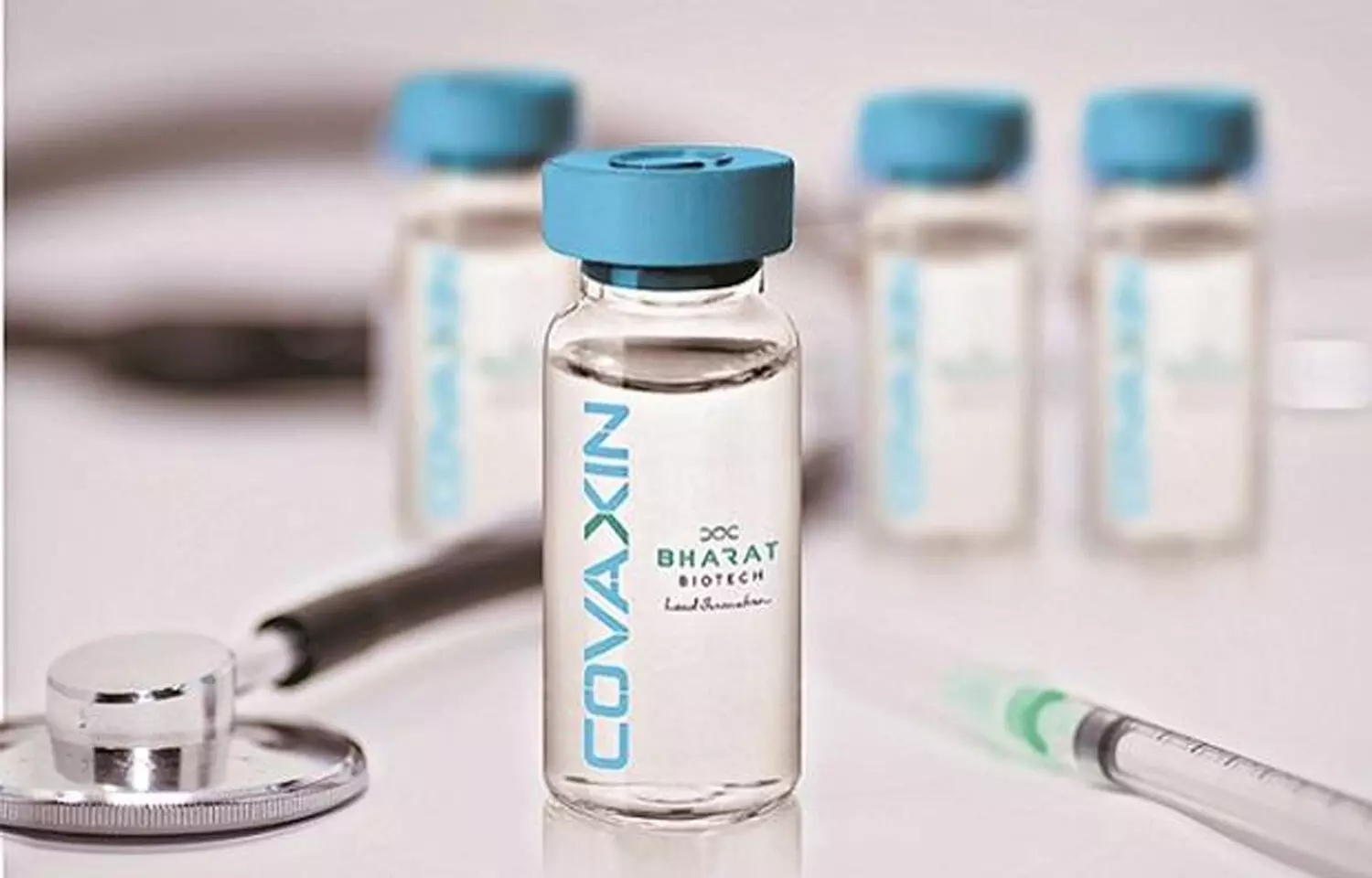 Hyderabad: With a motive to expand Covaxin production globally, Bharat Biotech is currently in talks with multinational pharma giants over producing the Indigenous made vaccine Covaxin, suggests recent media reports.

As per the Times of India report, Bharat Biotech has now begun discussions with European pharmaceutical companies which have vaccine manufacturing capability. Further, Bharat Biotech's senior staff is in negotiations with companies like the French biopharma giant with vaccine manufacturing facilities in India.
However, Covaxin had already issued emergency use authorization (EUA) in many nations, including Mexico, the Philippines, Iran, Paraguay, Guatemala, Nicaragua, Guyana, Venezuela, Botswana, and Zimbabwe. Aside from that EUAs in more than 60 countries are in the pipeline.
The Medical Dialogues team had earlier reported that Bharat Biotech had confirmed manufacturing collaborations with partners in other countries who have prior experience with commercial-scale manufacture of inactivated viral vaccines under biosafety containment.
It had already entered into a definitive agreement with Ocugen, Inc to co-develop, supply, and commercialize Bharat Biotech's COVAXIN in the US market. According to this agreement, Ocugen will have US rights to the vaccine candidate and will be responsible for clinical development, regulatory approval (including EUA) and commercialization for the US market. Bharat Biotech will supply initial doses to be used in the US upon Ocugen's receipt of a EUA.
In addition, Bharat Biotech will support the technology transfer for manufacturing in the US. In consideration of the exclusive license to the US market, Ocugen will share the profits from the sale of COVAXIN in the US market with Bharat Biotech, with Ocugen retaining 45% of the profits.

Regarding the above, Ocugen is also in active discussions with manufacturers in the US to produce a significant number of doses of COVAXIN to support its US immunization program.
Apart from this, to meet the country's need for the vaccine, the Union government, on April 16, 2021, gave its nod to the city-based Haffkin Institute to manufacture Bharat Biotech's Covaxin.
Meanwhile, Bharat Biotech announced to scale up its COVID-19 vaccine Covaxin manufacturing capacity to 700 million doses per annum. It said that though the capacity expansion in vaccines manufacturing is a long and tedious process, requiring investments of several millions of rupees and several years, Bharat Biotech is able to expand COVAXIN manufacturing capacity in a short timeline, mainly due to the availability of new specially designed BSL-3 facilities, first of its kind for manufacturing in India that have been repurposed and preexisting expertise and know-how to manufacture, test and release highly purified inactivated viral vaccines, reports TOI.
Further moving to expand the Covaxin manufacturing to 700 million doses per annum, Bharat Biotech has recently partnered with Indian Immunologicals (IIL) to manufacture the drug substance for COVAXIN. With this regard, the technology transfer process is well underway and IIL has the capabilities and expertise to manufacture inactivated viral vaccines at a commercial scale and under biosafety containment.
Bharat Immunologicals and Biologicals Ltd (BIBCOL) is also in line to support the indigenous vaccine developer Bharat Biotech in manufacturing Covaxin.
According to a recent Live Mint report, all three companies, Hafkine, Indian Immunologicals Ltd, and Bharat Immunologicals and Biologicals Ltd, have received financial assistance from the Department of Biotechnology (DBT) (BIBCOL).
While Bharat Biotech and Haffkine have received Rs 65 crore each, while Indian Immunologicals and BIBCOL also have got an undisclosed amount. The DBT is also pressuring Panacea Biotec to produce the vaccine.
Source : with inputs