Bristol Myers gets USFDA nod to Opdivo, Yervoy combo for treating Lung Cancer Patients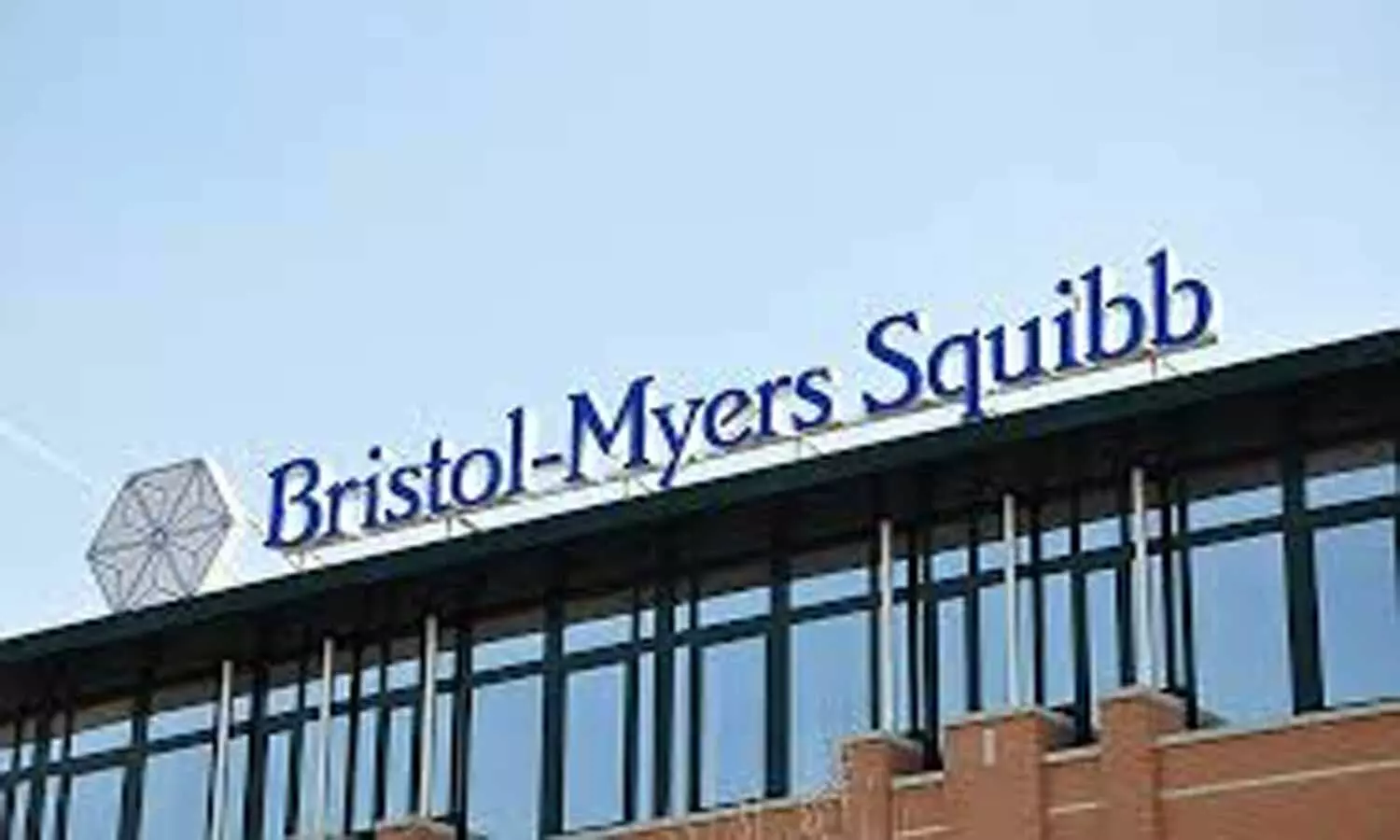 New Delhi: Bristol Myers Squibb(BMS) recently announced that Opdivo (nivolumab) 3 mg/kg plus Yervoy (ipilimumab) 1 mg/kg (injections for intravenous use) was approved by the U.S. Food and Drug Administration (FDA) for the first-line treatment of adult patients with metastatic non-small cell lung cancer (NSCLC) whose tumors express PD-L1 (≥1%) as determined by an FDA-approved test, with no EGFR or ALK genomic tumor aberrations.
As per BMS recent release, this approval is based on Part 1a of the Phase 3 CheckMate -227 trial in which Opdivo + Yervoy (n=396) demonstrated superior overall survival (OS) versus chemotherapy (n=397) (hazard ratio [HR] 0.79; 95% confidence interval [CI]: 0.67 to 0.94; P=0.0066) regardless of tumor histology with a minimum follow up of 29.3 months.1,2 The median OS was 17.1 months (95% CI: 15.0 to 20.1) versus 14.9 months (95% CI: 12.7 to 16.7).1 In the trial, 63% of patients treated with Opdivo + Yervoy and 56% treated with chemotherapy were alive at one year, and 40% and 33% at two years, respectively.4 At three years (median 43.1 months follow up), 33% of patients treated with Opdivo + Yervoy and 22% of those treated with chemotherapy were still alive.3 As assessed by Blinded Independent Central Review (BICR), the confirmed overall response rate (ORR) with a minimum follow up of 28.3 months was 36% (142/396, 95% CI: 31 to 41) with Opdivo + Yervoy (5.8% complete response [CR] and 30.1% partial response [PR]) and 30% (119/397, 95% CI: 26 to 35) with chemotherapy (1.8% CR and 28.2% PR).1,2,5 Among patients who responded, the median duration of response (DOR) was 23.2 months (95% CI: 15.2 to 32.2) for patients treated with Opdivo + Yervoy and 6.2 months (95% CI: 5.6 to 7.4) for chemotherapy.1,2,5 ORR and DOR were pre-specified descriptive analyses.1,2
"Patients with metastatic lung cancer remain in need of new treatment options that may provide durable responses," said Matthew D. Hellmann, M.D., CheckMate -227 study investigator and medical oncologist at Memorial Sloan Kettering Cancer Center. "The results from the CheckMate -227 trial show that a dual immunotherapy approach offers a chance at long-term survival for appropriate patients with metastatic NSCLC."1,2,3
Opdivo is associated with the following Warnings and Precautions including immune-mediated: pneumonitis, colitis, hepatitis, endocrinopathies, nephritis and renal dysfunction, skin adverse reactions, encephalitis, other adverse reactions; infusion-related reactions; embryo-fetal toxicity; and increased mortality in patients with multiple myeloma when Opdivo is added to a thalidomide analogue and dexamethasone, which is not recommended outside of controlled clinical trials.1 Please see the Important Safety Information section below, including Boxed WARNING for Yervoy (ipilimumab) regarding immune-mediated adverse reactions.6
"Metastatic lung cancer is a complex and challenging disease. Patients impacted by metastatic NSCLC have been closely watching advances in the field of immunotherapy for additional treatment options that have the potential to significantly extend their lives,"7 said Bonnie J. Addario, co-founder and chair, GO2 Foundation. "The fact that certain previously untreated patients now have access to combination immunotherapy that is chemotherapy-free and has shown a continued survival benefit with more than three years of follow up is an important step in the treatment of the disease."1,2,3
Opdivo + Yervoy is a unique combination of two immune checkpoint inhibitors that features a potentially synergistic mechanism of action, targeting two different checkpoints (PD-1 and CTLA-4) to help destroy tumor cells: Yervoy helps activate and proliferate T cells, while Opdivo helps existing T cells discover the tumor.1,6,8 Some of the T cells stimulated by Yervoy can become memory T cells, which may allow for a long-term immune response.8,9,10,11,12,13 Targeting of normal cells can also occur and result in immune-mediated adverse reactions, which can be severe and potentially fatal.1 Please see the Important Safety Information section, including Boxed WARNING for Yervoy (ipilimumab) regarding immune-mediated adverse reactions.6
"Opdivo ushered in a new era that changed the way NSCLC is treated when in 2015 it became the first immunotherapy approved for use in previously treated patients," said Chris Boerner, chief commercialization officer, Bristol Myers Squibb. "As the first dual immunotherapy approved in the first-line setting, Opdivo + Yervoy builds on this legacy and is a testament to our commitment to helping patients with metastatic lung cancer to live longer."
Also Read: USFDA Extends Action Date For Bristol Myers Squibb Lisocabtagene Maraleucel (Liso-Cel)