CDSCO Flags 8 Drug Samples As Not Of Standard Quality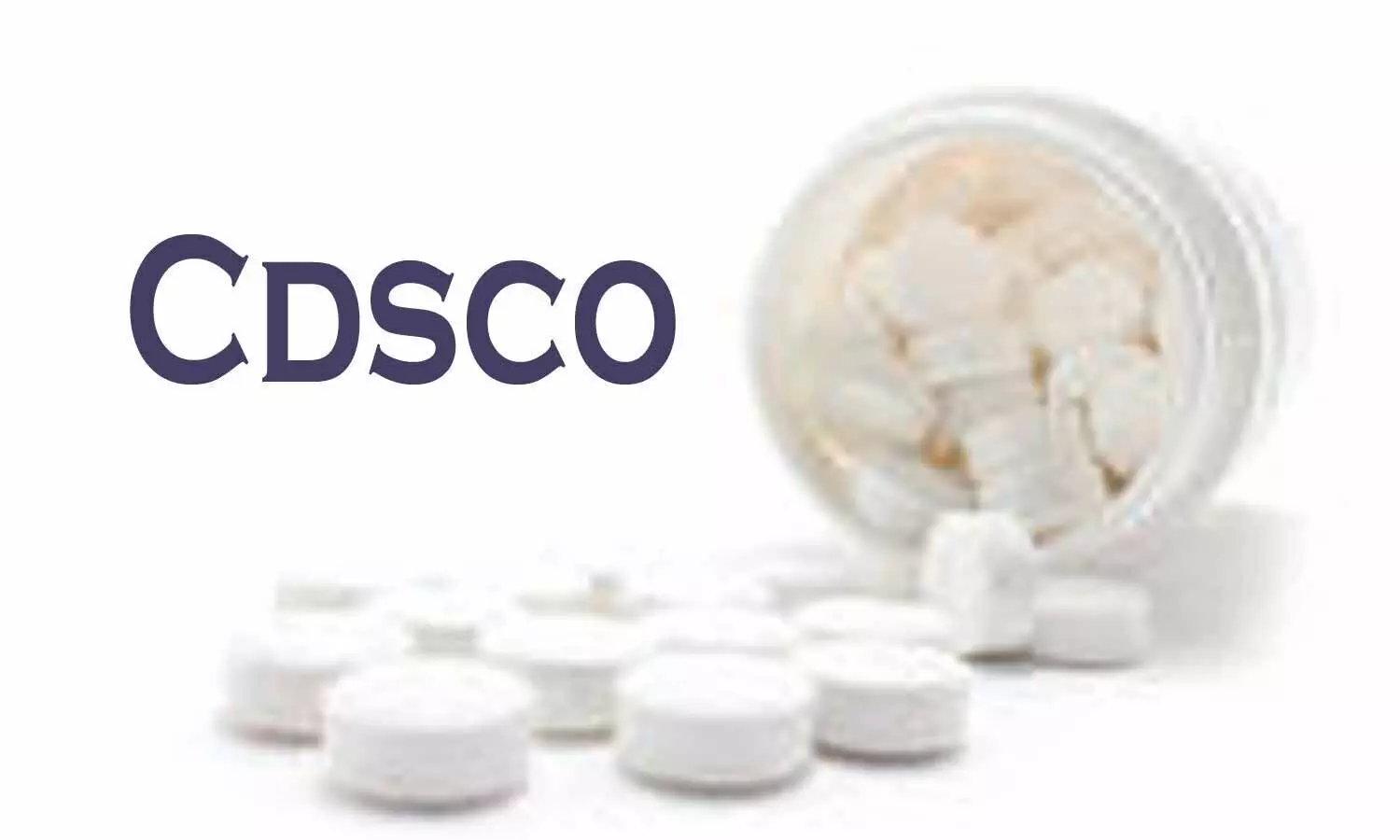 New Delhi: The apex drug regulatory body, Central Drugs Standard Control Organization (CDSCO) has flagged 8 drug samples as 'Not of Standard Quality' after they failed to qualify a random drug sample test for the month of October.

These drug samples included popular formulations and brands like Propylene Glycol I.P., Ondansetron Tablets I.P. 8 mg, Verticot – 8 Tablets (Betahistine DiHCL Tablets I.P.), Linezolid Tablets I.P. 600 mg, Amoxycillin Oral Suspension I.P. 125mg/5ml Dry Syrup and others.
This came after analysis and test conducted by the CDSCO, Drugs Control Departments, on 644 drug samples. Out of this, 636 samples were found of Standard quality while 8 of them were declared as Not of Standard Quality (NSQ).
A few of the causes why the drug samples tested failed included Water, Description, Assay and Dissolution, Assay of Chromium Polynicotinate.
The samples were collected by the Drugs Control Department of Himachal Pradesh, CDSCO, West Zone, Mumbai; CDSCO, South Zone, Chennai; CDSCO, Hyderabad Zone; CDSCO, North Zone, Ghaziabad; CDSCO, South Zone, Chennai.
List of Drugs, Medical Devices and Cosmetics declared as Not of Standard Quality/Spurious/Adulterated/Misbranded, for the Month of October-2020
| | |
| --- | --- |
| Total number of samples tested | 644 |
| Total number of samples declared as of Standard Quality | 636 |
| Total number of samples declared as Not of Standard Quality | 08 |
| Total number of samples declared as Spurious | 00 |
| Total number of samples declared as Misbranded | 00 |
S.No

.

Name of Drugs/medical device/cosmetics

Batch No./Date of Manufacture/Date of

Expiry/Manufactured By

Reason for failure

Drawn By

From

1.

Propylene Glycol I.P.

B. No.: PG-IP/2019- 20/2123,

Mfg dt: 07/2019, Exp dt: 06/2024, Mfd by: M/s. Manali

Petrochemicals Limited,

Plant II, 1/6, Sathangadu Village, Manali, Chennai – 600 068.

Water

CDSCO,

South Zone, Chennai

CDL,

Kolkata

2.

Ondansetron Tablets I.P. 8 mg

B. No.: SMAT 703, Mfg dt: 11/2019, Exp dt: 10/2021,

Mfd by: M/s. Unicure India, C – 21, 22 & 23, Sector – 3,

Noida – 201 301, Distt. Gautam Budh Nagar (U.P.).

Description

CDSCO,

North Zone, Ghaziabad

CDL,

Kolkata

3.

Verticot – 8 Tablets (Betahistine DiHCL Tablets I.P.)

B. No.: MT191390,

Mfg dt: 08/2019, Exp dt: 07/2021,

Mfd by: M/s. Mascot Health Series Pvt. Ltd., Plot No. 79, 80, Sector – 6A, IIE, Sidcul, Haridwar – 249 403, Uttarakhand.

Assay & Dissolution

CDSCO,

Hyderabad Zone

CDL,

Kolkata

4.

Linezolid Tablets

I.P. 600 mg

B. No.: GT200228,

Mfg dt: 02/2020, Exp dt: 01/2022, Mfd by: M/s. Theon

Pharmaceuticals Ltd., Vill.

Saini Majara, Teh. Nalagarh, Distt. Solan (H.P.)

– 174 101.

Dissolution

CDSCO,

South Zone, Chennai.

CDL,

Kolkata
5.

Amoxycillin Oral Suspension I.P. 125mg/5ml Dry Syrup

B. No.: 9909619,

Mfg dt: 08/2019, Exp dt: 01/2021,

Mfd by: M/s. Karnataka Antibiotics & Pharmaceuticals limited (A govt. of India Enterprise) plot No. 14, II Phase, Peenya, bengaluru, 560058.

Assay

CDSCO,

West Zone, Mumbai

CDTL,

Mumbai

6.

Methylcobalamin, Benfotiamine, Folic Acid, Chromium Polynicotinate, Myo- Inositol and Pyridoxine Hydrochloride Tablets ( NUHENZ TABLETS)

B. No.: T0501969,

Mfg dt: 07/2019, Exp dt: 06/2021,

Mfd by: M/s. Standord Laboratories Pvt. Ltd. 8, Industrial Area, Mehatpur Distt. Una, (H.P.)-174315.

Assay of Chromium Polynicotinate

Drugs Control Department, Himachal Pradesh

RDTL,

Chandigarh

7.

ISO PROPYL ALCOHOL IP

B. No.: IPA/DRM/2020/0035, Mfg dt: 02/2020, Exp dt: 01/2023,

Mfd by: M/s. Deepak Fertilizers & Petro Chemicals, Maharashtra.

Water

Drugs Control Department, Himachal Pradesh

RDTL,

Chandigarh

8.

ISO PROPYL ALCOHOL IP

B. No.: IPA/GCPL/532, Mfg dt: 05/2020,

Exp dt: 04/2023, Mfd by: M/s. Gujrat

Chempac Pvt.Ltd. Valsad

Gujarat.

Water

Drugs Control Department, Himachal Pradesh

RDTL,

Chandigarh
To view the official notice, click on the following link: