In line with DCGI notice, AIOCD asks chemist members to avoid overcharging, hoarding of Remdesivir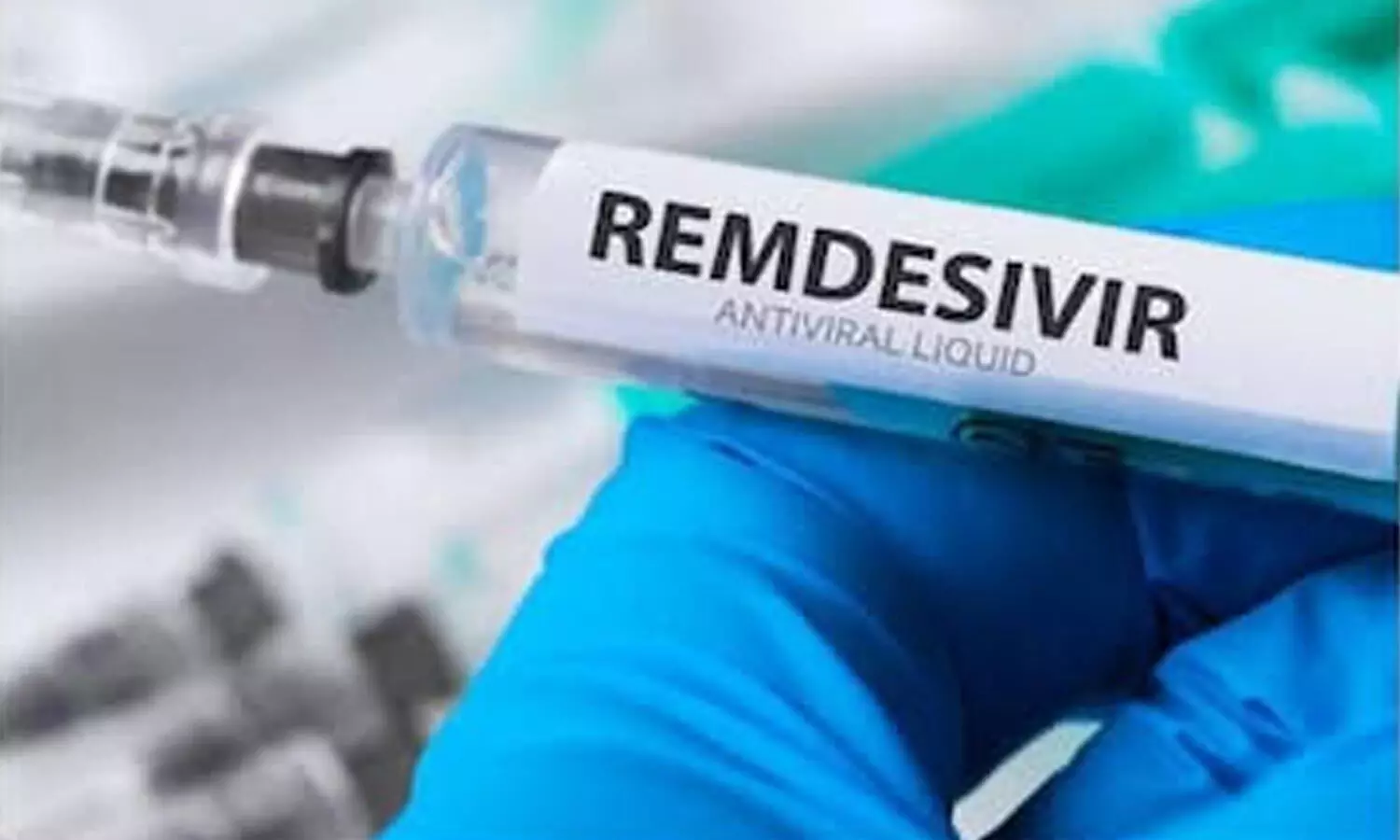 New Delhi: In line with a notice by the Drugs Controller General of India (DCGI) regarding the supply of Covid-19 drug Remdesivir without hoarding or overcharging, the All India Organization of Chemists and Druggists (AIOCD) has asked its chemist members to ensure that all drugs are available at the price set by the government.

The Drugs Controller General of India (DCGI) released a notice asking all State and Union Territory (UT) Drugs Controllers to take urgent measures to ensure the availability of Remdesivir injection to public and private hospitals in states where the medication is in short supply.

The notice was issued in the possibility of black marketing of the drug as three states reported a shortage of the Remdesivir Injection.
"It has been brought to the notice of the Ministry of Health and Family welfare that States of Madhya Pradesh (Bhopal, Indore, Gwalior), Gujarat (Ahmedabad, Surat, Rajkot) and Maharashtra (Mumbai, Thane, Abemathy) are reporting a shortage of Remdesivir Injection. This may lead to its hoarding and black marketing," the notice read.

Initiating immediate remedial action to supply Remdesivir injection, the DCGI asked all State and UT Drugs Controllers to take urgent steps to ensure the supply of Remdesivir injection to public and private hospitals in the above-mentioned states as well as other states.
In addition to this, DCGI further directed to instruct their enforcement staff to keep a constant eye on the situation and maintain a high level of vigilance such that any instances of black-marketing and over-charging of drugs are avoided.
Remdesivir, a promising therapeutic candidate for Covid-19 due to its ability to inhibit SARS-CoV-2 in vitro, has a high demand in the current "alarming" situation. Remdesivir is an adenosine analogue nucleotide prodrug administered intravenously. Remdesivir interacts with the viral RNA-dependent RNA polymerase and prevents viral replication by terminating RNA transcription prematurely. It has shown in vitro activity against the coronavirus 2 that causes extreme acute respiratory syndrome (SARS-CoV-2).
Accordingly, AIOCD President J S Shinde and General Secretary Rajiv Singhal issued a statement saying, "AIOCD is always providing orders to all 9.40 lac representatives of the country to make availability of all medicines on price as set by Govt. and stay away from the hoarding of any of the medicines."
Through the letter, the body pointed out, "Since the situation is very critical and because of shortages our fraternity is getting blamed, as we know that we are nowhere in the picture, but when the matter is being highlighted by DCGI you all are advised to - Make all available medicine to all needy patients; Don't hoard any stock with you in any condition as per our earlier communications; This is the high time to support as 'Jan Swasthy Rakshak' of the country by serving humanity."
Also Read: Covid-19 Drug Remdesivir Price To Be Capped Between Rs 1100 To 1400