India inks MoUs with 25 countries for traditional medicine promotion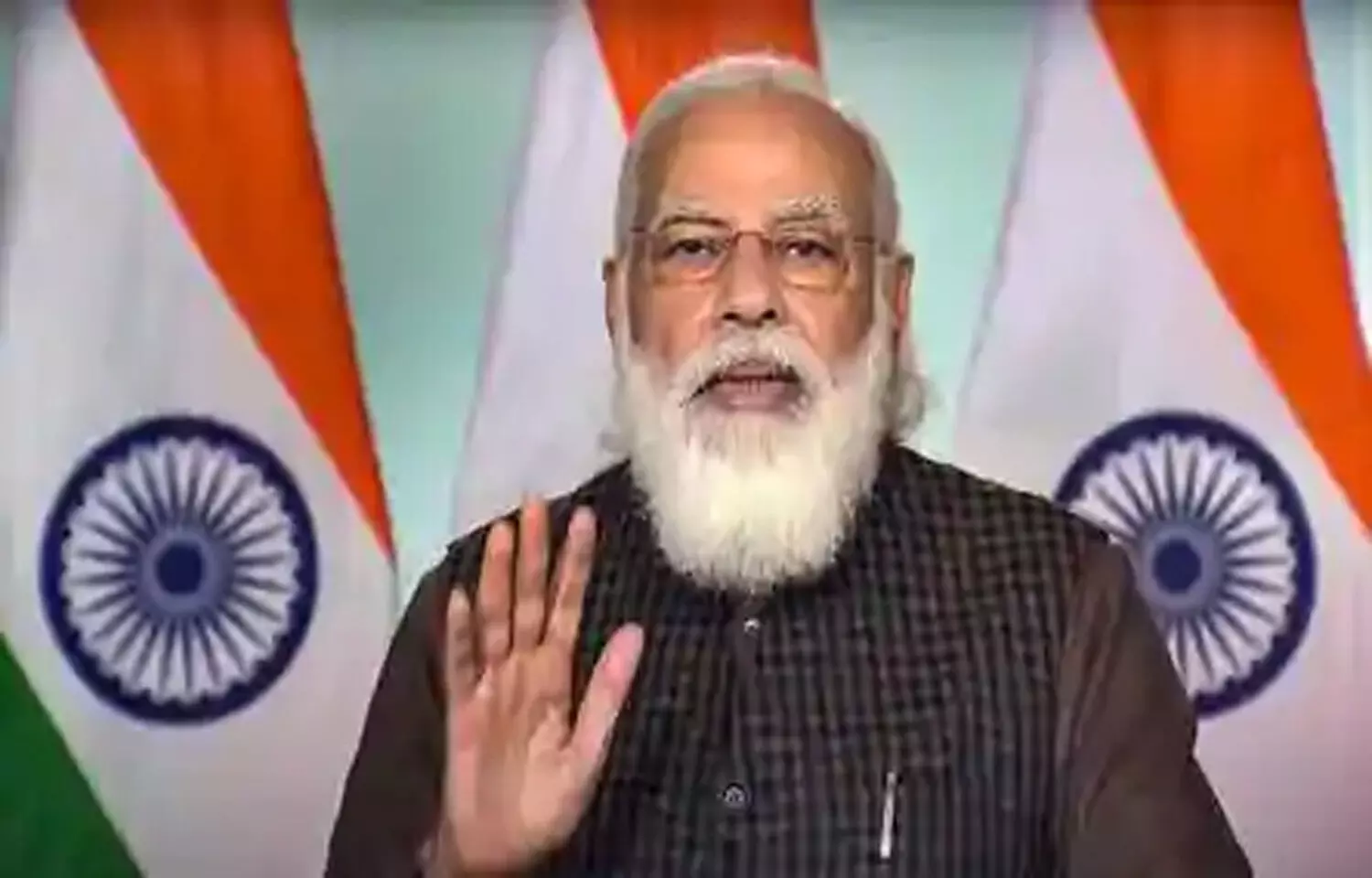 There is a provision of financial support up to Rs. 1.00 crore for strengthening of Health Centre(s)/Institution(s) in the foreign host country.
New Delhi: India has signed Memoranda of Understanding with 25 countries across the world for cooperation in the field of traditional medicine.
The Narendra Modi government has over the past few years made efforts to promote the traditional system of medicine and get it recognised worldwide as part of the country's soft power.
With such a mandate to promote AYUSH in the international practice of medicines, the Ayurveda, Yoga & Naturopathy, Unani, Siddha and Homeopathy (AYUSH) ministry has also inked 23 MoUs to undertake collaborative research in AYUSH systems of medicine.
Another 13 MoUs have been signed for setting up of AYUSH academic chairs with various foreign institutes and universities.
The Minister of State, AYUSH, Kiren Rijiju gave this information in a written reply in the Rajya Sabha on Tuesday.
The ministry under its Fellowship Scheme extends financial support to the eligible foreign nationals for undertaking UG, PG and Ph.D courses in various premier AYUSH Institutes in India.
The Fellowship Scheme aims at achieving recognition and acceptance of India's traditional medicine systems abroad.
To support recognition of AYUSH systems at international level, Ministry of AYUSH undertakes various activities under Central Sector Scheme for promotion of International Cooperation, (IC Scheme).
AYUSH experts are deputed to foreign countries to participate in international meetings, conferences, training programmes, seminars and on special assignment of the Government of India for promotion and propagation of AYUSH Systems including Ayurveda.
Financial assistance is also provided for presentation of AYUSH related scientific research papers in international conferences, workshops, seminar etc.
Incentives are provided to AYUSH drug manufacturers/ entrepreneurs/ AYUSH institutions, AYUSH drug and Hospitals etc. for participating in International exhibitions/ conferences/workshops/ seminars/ road shows/ trade fairs, etc. for generating awareness amongst the participating public about the AYUSH systems of medicine, and registration of AYUSH products with regulatory authorities of the foreign countries USFDA/EMEA/UK-MHRA/ NHPD (Canada)/ TGA etc.
There is a provision of financial support up to Rs.1.00 crore for strengthening of Health Centre(s)/ Institution(s) in the foreign host country.
With the consistent efforts of the Ministry, many countries have recognised AYUSH systems of medicine, Rijiju said.
Ayurveda is recognised in Nepal, Bangladesh, Pakistan, Sri-Lanka, UAE, Colombia, Malaysia, Switzerland, South Africa, Cuba, Tanzania.
Romania, Hungary, Latvia, Serbia and Slovenia are the five countries of European Union, where Ayurvedic treatment is regulated.
Unani system is recognised in Bangladesh and Siddha system is recognised in Sri Lanka.
Source : UNI