Lupin Launches Jan Kovid Helpline in Mumbai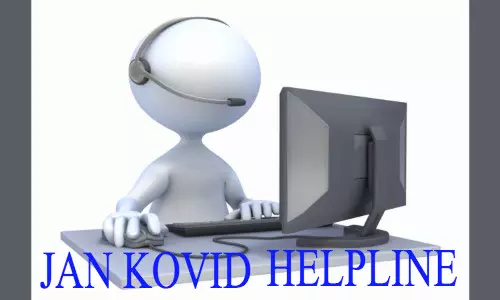 The service is available in Marathi, Hindi, Gujarati and English, and will be operational all days from 8 am – 8 pm
Mumbai: Lupin Limited has announced the launch of the 'Jan Kovid' Helpline (1800-572-6130) under the tagline 'Mann Ka Swaasthya, Tann Ki Suraksha' for the residents of Mumbai.
Seeking medical help during the lockdown poses a great challenge. This initiative facilitates medical outreach to citizens to resolve queries about COVID-19, its symptoms, details about nearest testing centres or government hospitals, and help for those suffering from stress, anxiety or mental health issues.
Backed by a team of general physicians, psychologists, respiratory physicians and psychiatrists, the helpline number will offer free consultation and respond to all queries related to COVID-19. The service is available in Marathi, Hindi, Gujarati and English, and will be operational all days from 8 am – 8 pm.
Commenting on the initiative, Mr Nilesh Gupta, Managing Director, Lupin said, "During the lockdown, most people cannot step out for consultations with their doctors or even clarify doubts pertaining to their health or that of their family. This only adds to their stress. We are happy to support the government authorities who are leading the fight against COVID-19 by launching this helpline for the citizens of Mumbai. The Jan Kovid helpline will offer inputs on general, respiratory and mental symptoms. We urge people to use this facility to reach out to medical experts for any doubts or queries they may have or advice they seek."
"The toll-free helpline number 1800-572-6130 will be available from 8 am to 8 pm every day. A call back system is available next morning for calls received after hours to ensure all queries are addressed" Lupin stated
Lupin Limited is a global pharmaceutical company based in Mumbai, Maharashtra, India.
The Company develops and commercializes a wide range of branded and generic formulations, biotechnology products and APIs in over 100 markets in the U.S., India, South Africa and across the Asia Pacific (APAC), Latin America (LATAM), Europe and Middle-East regions.
The Company specializes in the cardiovascular, anti-diabetic, and respiratory segments and has a significant presence in the anti-infective, gastro-intestinal (GI), central nervous system (CNS) and women's health areas.
Read also: Lupin Announces Positive Topline Results From its Phase 3 Study of Single-Dose Solosec® (secnidazole) in Trichomoniasis