Merck, Artios Pharma collaborate to discover, develop multiple precision oncology drugs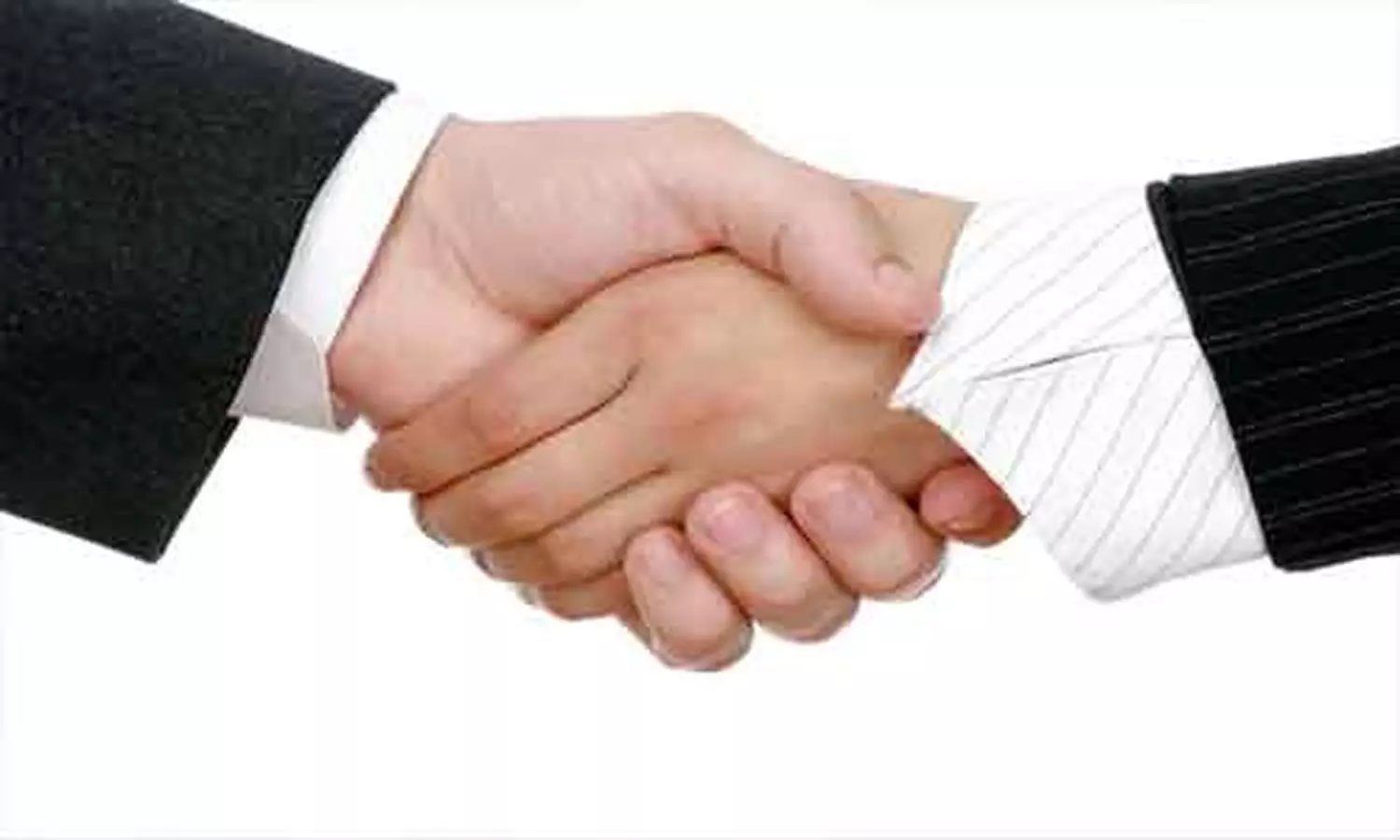 Germany: Merck and Artios Pharma Limited have recently announced a global three year strategic research collaboration to discover and develop multiple precision oncology drugs.

"Our platform has the potential to revolutionize targeted treatment in cancer and deliver on the promise of precision medicine. This collaboration will leverage the potential of our unique discovery platform of novel DNA repair nuclease inhibitors and targets that we have been developing. The partnership puts us in an exceptional position to focus internal efforts on our leading portfolio of assets which includes a small-molecule ATR inhibitor and a Polθ programme, both in candidate IND evaluation," said Niall Martin, Chief Executive Officer at Artios Pharma.
"Targeting DNA damage response has the potential to provide an important therapeutic option for many patients in need of new treatments. We are excited about working with Artios to develop novel precision oncology medicines as we move towards changing the current paradigm in cancer treatment. This collaboration further strengthens our leadership and expertise in the field and discovery of DDR inhibitors and complements our multiple innovative assets currently being evaluated in several Phase I and Phase II clinical studies," said Andree Blaukat, Head Translational Innovation Platform Oncology & Immuno-Oncology at Merck.
Under the terms of the agreement, the companies will leverage Artios's proprietary nuclease targeting discovery platform to jointly identify multiple synthetic lethal targets for precision oncology drug candidates. During this joint research collaboration, Merck will contribute its significant expertise and resources in the field of DDR and will have exclusive worldwide rights to develop and commercialize selected therapeutics discovered under the collaboration. The collaboration does not include Artios's lead programmes, Polθ and ATR inhibitors, for which Artios will retain all rights.
Nucleases are critical enzymes involved in the maintenance of genomic integrity. Cancer cells are dependent on nucleases for their survival in response to DNA damage. Also, in certain cancers which exhibit mutations in DNA damage response pathways, inhibiting key nucleases can lead to selective cancer cell killing ie synthetic lethality.
As part of the agreement, Artios will receive US$30 million in the form of an up-front and near-term payments. If Merck chooses to exercise the option, subject to double digit option fees, Artios will be eligible to receive up to US$860 million per target, in addition to up to double digit royalty payments on net sales of each product commercialized by Merck.
Subject to certain conditions, Artios has opt-in rights for joint development and commercialization with Merck for the programs.