Panel asks CDSCO to scrutinize report on adverse reaction of HCQ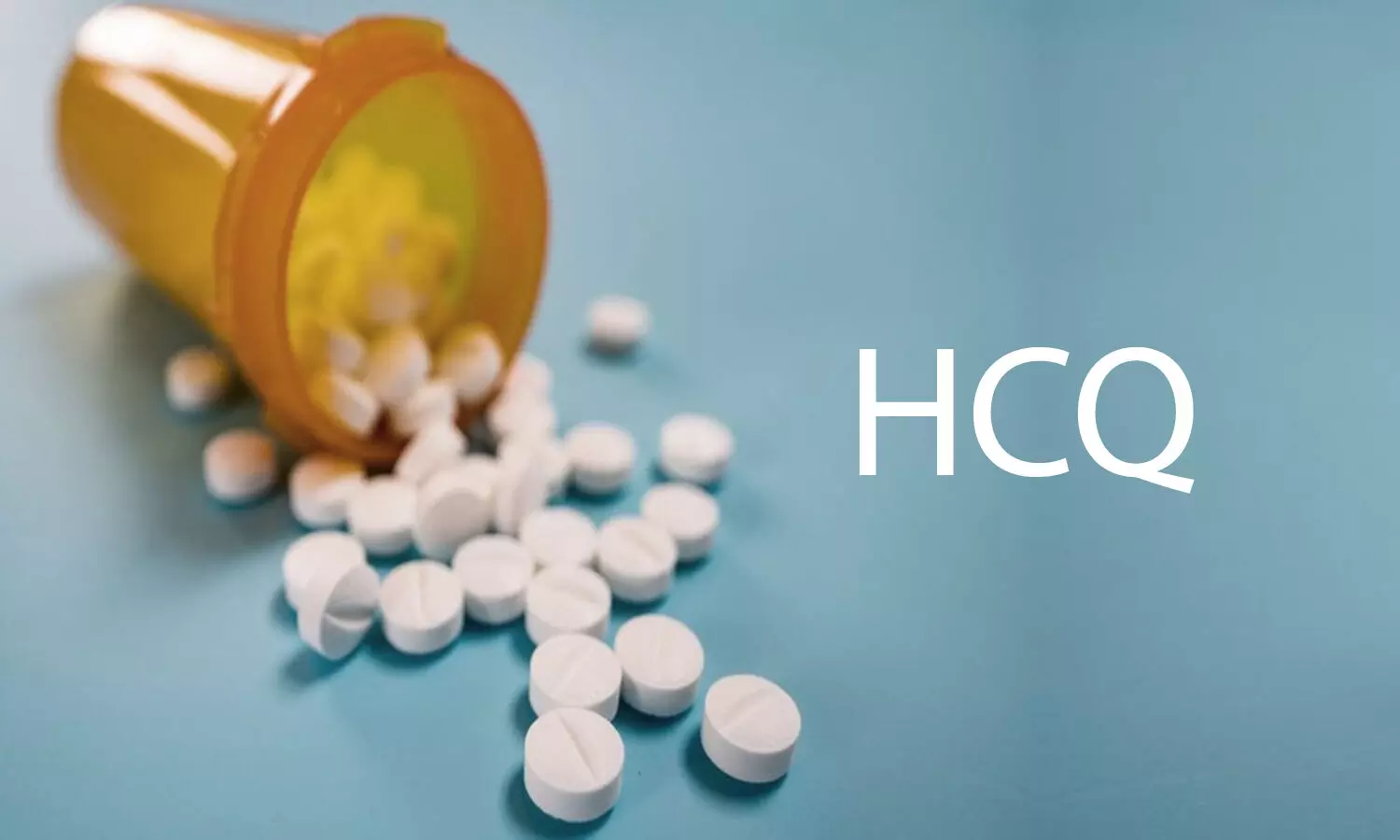 New Delhi: Popular antimalarial drug Hydroxychloroquine (HCQ) has come under intense scrutiny over reports of adverse reaction of the drug, particularly causing urinary inconsistency and taste disorder. In this regard, the Central Drugs Standard Control Organisation (CDSCO), has now been recommened by the Subject Expert Committee (SEC) to find out more details about the reported side-effects.

This came during an internal discussion held last week over the drug, wherein, the exper committee suggested CDSCO to dig in more details about side-effects of HCQ, particularly those related to taste disorder and urine incontinence.
Also Read: Long Term Use Of HCQS Linked To Increased Cardiovascular Mortality Risk: Lancet
HCQ, sold under the brand name Plaquenil among others, is a medication used to prevent and treat malaria in areas where malaria remains sensitive to chloroquine. Other uses include treatment of rheumatoid arthritis, lupus, and porphyria cutanea tarda. Touted as a star of Covid-19 therapy, Hydroxychloroquine have been used for management of situation arising due to the pandemic.
However, as per the National Pharmacovigilance Programme of India (PvPI), there have been over 100 reported instances of adverse drug reactions associated with prophylactic use of HCQ, some being serious, reports Economic Times.
PvPI is a wing under CDSCO which collates data on reported side-effects and adverse events of medicines used in India, analyses it and uses the inferences to recommend regulatory interventions.

"The ICSR by PvPI was deliberated by the committee," said the minutes of the meeting, held on 22 October.
To mention, ICSR is an important document in which an adverse event is reported for an individual patient. This document provides data for pharmacovigilance (science and activities relating to the detection, assessment and prevention of adverse effects) to assess the safety of medicines taken by a patient.
After detailed deliberation the committee opined that CDSCO should communicate to the PvPI to further examine if any other reported adverse drug reaction (ADR) has been received by them for taste disorder and urinary incontinence.
"If so, details should be obtained for further consideration," SEC added.
Also Read: COVID-19 Battle: Govt Removes Export Ban On Anti-Malarial Drug HCQ
Source : with inputs