Prices of Remdesivir slashed, now as cheap as Rs 899, says NPPA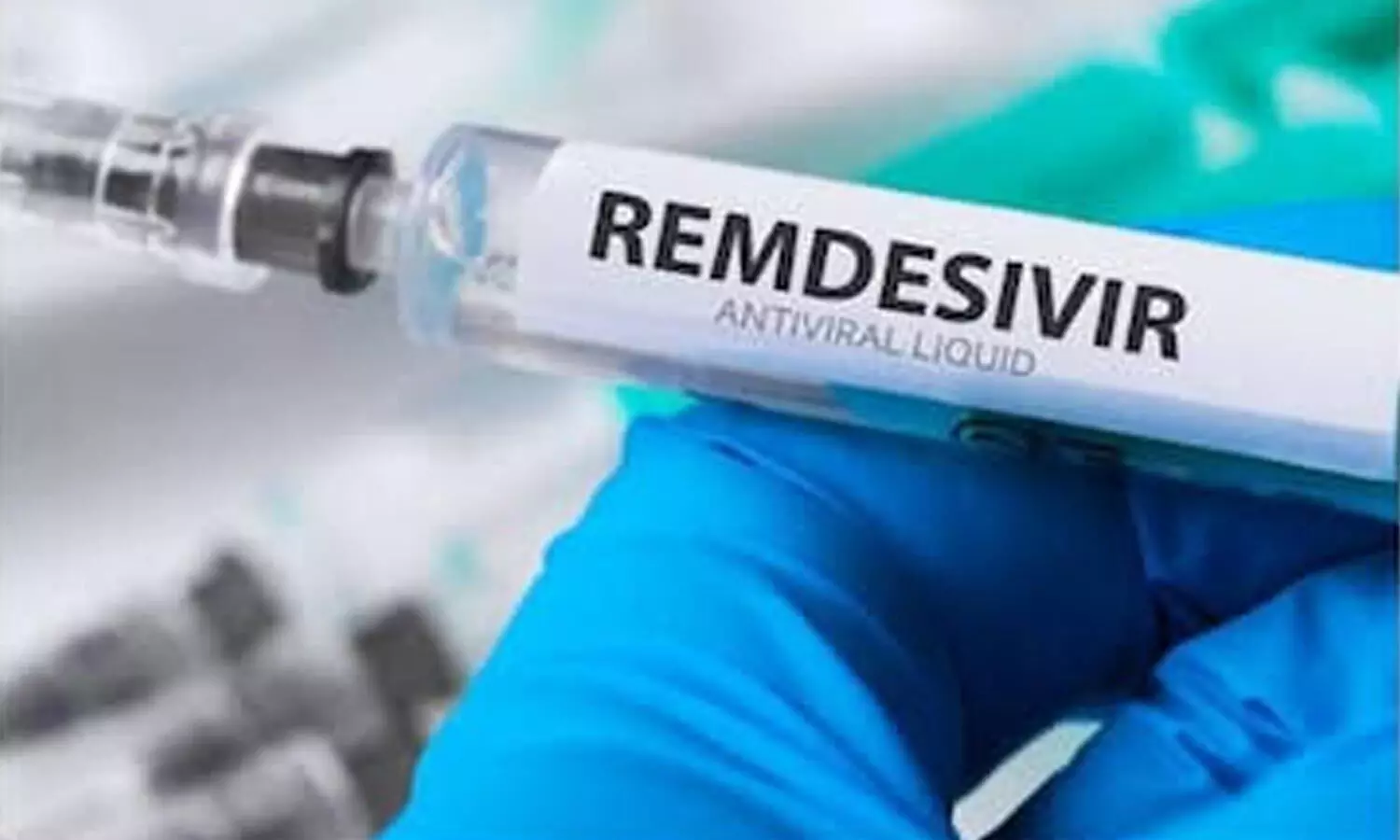 New Delhi: Through a recent office memorandum, National Pharmaceutical Pricing Authority (NPPA) has announced a reduction in the price of seven brands of anti-COVID drug Remdesivir in the range of Rs 1,000 to Rs 2,700.

With this, Remdesivir injections of potency 100mg per vial have become as cheap as Rs 899.
The move comes in line with the ongoing efforts for enhancement of availability and affordability of the key antiviral drug Remdesivir, a promising therapeutic candidate for Covid-19 due to its ability to inhibit SARS-CoV-2 in vitro.
Although being approved as an investigational drug for strict use under hospital conditions, the demand for Remdesivir injection soared manifold with surging cases amid the second wave of Covid-19 across the country.
To meet this demand, NPPA, in a letter to Cadila Healthcare, Cipla Limited, Dr Reddy's Labs, Hetero Drugs, Jubilant Pharma, Mylan Labs and Syngene International sought compliance of revised MRP with respect to Remdesivir as per the DPCO, 2013.
"Based on the Form-V furnished regarding voluntary reduction in Maximum Retail Price (MRP) of Remdesivir, manufacturers/marketers of Remdesivir are hereby directed to implement the revised MRP throughout the distribution chain w.e.f. 15.04.2021, irrespective of the batch numbers," the NPPA saying quoted by IANS.
Also Read: NPPA Directs Cipla, Sun Pharma, Others To Reduce Remdesivir MRP
Now, on the intervention of the Government, the major manufacturers and marketers of Remdesivir injection have reported a voluntary reduction in Maximum Retail Price (MRP). The revised prices of major brands of 'Remdesivir Injection 100mg/Vial are as follows:
| | | | | |
| --- | --- | --- | --- | --- |
| S.No. | Name of the Company | Brand Name | Earlier MRP (Rs.) | Revised MRP (Rs.) |
| 1. | Cadila Healthcare Ltd | REMDAC | 2,800/- | 899/- |
| 2. | Syngene International Ltd (Biocon Biologics India) | RemWin | 3,950/- | 2,450/- |
| 3. | Dr Reddy's Laboratories Ltd | REDYX | 5,400/- | 2,700/- |
| 4. | Cipla Ltd | CIPREMI | 4,000/- | 3,000/- |
| 5. | Mylan Pharmaceuticals Pvt Ltd | DESREM | 4,800/- | 3,400/- |
| 6. | Jubilant Generics Ltd | JUBI-R | 4,700/- | 3,400/- |
| 7. | Hetero Healthcare Ltd | COVIFOR | 5,400/- | 3,490/- |
According to the details shared by the NPPA, Cadila Healthcare has reduced the price of its REMDAC (Remdesivir 100 mg) injection to Rs 899 from Rs 2,800 earlier. Similarly, Syngene International has cut the price of its brand RemWin to Rs 2,450 from Rs 3,950 earlier.

Hyderabad-based Dr Reddy's Laboratories has cut the price of REDYX, which used to cost Rs 5,400 earlier to Rs 2,700 now. Similarly, Cipla has reduced the price of its CIPREMI brand to Rs 3,000 from Rs 4,000 earlier.
Mylan has also reduced the price of its brand from Rs 4,800 to Rs 3,400. Similarly, Jubilant Generics has cut the price of its remdesivir brand to Rs 3,400 from Rs 4,700 earlier.
Hetero Healthcare has also cut the price of its brand COVIFOR from Rs 5,400 to Rs 3,490 now.
"Due to the government's intervention, the price of #Remdesivir Injection is now reduced! I am thankful to pharmaceutical companies for joining hands with the Government to fight against Covid-19 Pandemic," Union Minister of State for Chemicals and Fertilisers Mansukh L Mandaviya tweeted.
Source : with agency inputs