Proposal for 5 new NIPERs sent to Ministry of Finance: Mansukh Mandaviya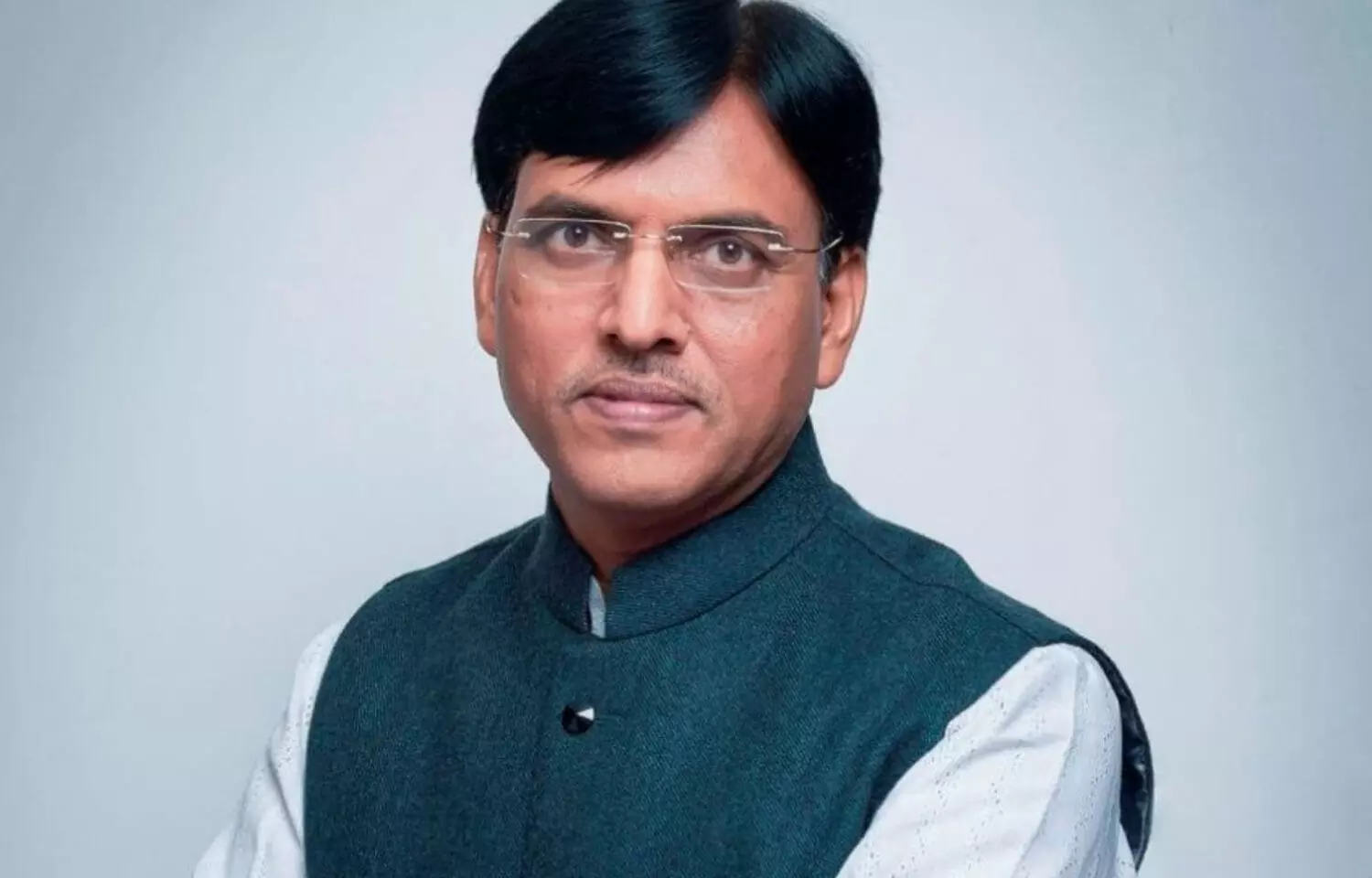 New Delhi: In a major boost to the pharmaceutical education sector, the Minister of Chemicals and Fertilizers, Mansukh L. Mandaviya has revealed that an Expenditure Finance Committee (EFC) proposal has been sent to the Ministry of Finance for setting up five new National Institute of Pharmaceutical Education and Research (NIPERs) in the states of Tamil Nadu, Maharashtra, Chhattisgarh, Rajasthan, and Karnataka.
This came in response to a query about whether the government plans to establish four additional NIPERs during a question-and-answer session in the Lok Sabha on July 27th, 2021.
The Minister has also confirmed that a consolidated EFC proposal worth Rs. 4,300 crore has been sent to the Ministry of Finance for the strengthening and equipping of the existing seven NIPERs as well as the establishment of five new NIPERs for the period 2020-21 to 2024-25. In addition, the proposal included construction of the campuses, up-gradation of laboratories, setting up of Centres of Excellence, etc..
When asked if certain NIPERs do not have their own campuses and operate out of temporary structures, the Minister said that although NIPER Mohali and NIPER Guwahati have their own permanent campuses, construction on NIPER Ahmedabad has started in full swing.
At present, NIPERs in Ahmedabad, Hajipur, Hyderabad, Kolkata, and Raebareli are functioning from rented premises.
Continuing further, while providing the details of achievements made and funds spent on the functioning of the NIPER, Mandaviya mentioned that NIPERs are autonomous institutions having their own Board of Governors, which are responsible for the general superintendence, direction and control of the affairs of the Institute.
In addition to this, he also stated that as the institutes are mainly funded by the Government, it periodically reviews their functioning. The annual accounts of the Institute are also audited by the office of CAG. A third party evaluation of NIPERs through a private party has also been conducted.
"Further, the Expenditure Finance Committee (EFC) under the Ministry of Finance also appraises the functioning of NIPERs for their continuation/ expansion," the Minister added.
In continuation, he provided the following information on the National Institutional Rating Framework (NIRF) ranking of NIPERs in the "Pharmacy" category during the previous four years:
| | | | | |
| --- | --- | --- | --- | --- |
| NIPERs | 2017 | 2018 | 2019 | 2020 |
| Mohali | 2nd | 1st | 3rd | 3rd |
| Hyderabad | 5th | 6th | 6th | 5th |
| Ahmedabad | - | 14th | 9th | 8th |
| Guwahati | - | - | - | 11th |
| Raebareli | - | - | - | 18th |
| Kolkata | - | - | - | 27th |
Mandaviya also disclosed institute-specific information on students graduating, research papers that have been published, patents that have been submitted, and MOUs that have been signed, as shown below:
NIPER

Students passed out

Research Papers

published

Patents filed

MoU signed

Mohali

3,735

2,777

198

23

Ahmedabad

619

594

21

23

Hyderabad

1113

786

32

52

Guwahati

400

301

20

24

Kolkata

479

204

02

23

Raebareli

385

238

20

15

Hajipur

333

134

03

10

Total

7,064

5,034

296

178
Further, the following are the specifics of funds released to each NIPER by institute since their start (till June 2021): as under:
| | |
| --- | --- |
| NIPER | Funds released (Rs. in crore) |
| Mohali | 406.54 |
| Ahmedabad | 195.77 |
| Hyderabad | 310.45 |
| Guwahati | 298.59 |
| Kolkata | 117.37 |
| Raebareli | 113.29 |
| Hajipur | 80.55 |
| Total | 1522.56 |