Steep rise in sale of Immunity Boosters, nutraceutical, Vitamin D, Zinc in July 2020: Pronto Drug Report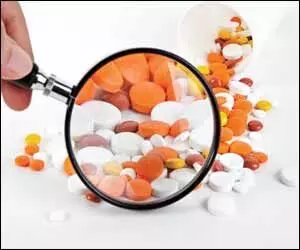 New Delhi: Post Covid-19 the drug market seems to be recovering for certain drugs while it remains low for others. A recent analysis done by Pronto Consult for the month of July highlighted a steep rise in sales of Immunity Boosters, nutraceutical, Vitamin D as well as Zinc containing products.
The report was prepared based on surveys and information on brands, therapies extracted from the market itself that was collated and shared with the industry.
The key highlights of the report included a lion share of 27.13 per cent contributed by the Immunity Boosters and neutraceuticals dominated the market. Immu boosters included Zinc preparations and Vitamin D preparation and probably immunity-boosting elements from a corona perspective from what the patients have been buying especially brands like Zincovit have increased both in terms of its units and value terms, while a small percentage of 2.76 per cent contributed by Cardiac Brands.
Commenting on the analysis, Dr Hari Natarajan, Founder, and MD Pronto Consult told Medical Dialogues, "The demand for immunity boosters such as Chyawanprash, zinc supplements like Zincovit and products containing amla, tulsi, haldi, honey, ginger, lemongrass, etc have been buoyant since last 3 months - Dr Hari Natarajan, Founder, and MD Pronto Consult told Medical Dialogues.

"45% of Consumers purchased something which contained a Zinc or Vitamin D," he added.
As per Dr Karishma Shah, Founder & Director Pronto Consult, Online searches for the word "immunity" increased by nearly 350% not only in metros but also in the hinterland.
Besides these, Statins, ARBs, BBs continued to show a prominent presence in the bills. Rosuvastatin, Atorvastatin, Telmisartan, Amlodipine, Cilnidipine was seen as major molecules in the bills. There also seemed to have an increase in the older molecules like Losartan and Amlodipine, the report claimed.
In terms of purchase, immunity boosters and nutraceuticals dominated the sales, however, the interesting point was that chronic care especially cardiac brands being picked up.
"The reason may be attributed to the fact that clinics have opened across India and there has been a spike seen in hypertension and lipids," the report stated.
In the area of Gastroenterology, it was seen that Omeprazole Brands along with Antacids being bought. A spurt of Metronitazole Brands was also seen being bought by the consumers. SGLT2 Brands in anti-diabetic continued to be bought in cities.
In terms of conditions experienced by people, 41 percent of people experienced hyperacidity or stomach pain, 54 percent lower back pain, 49 percent diarrhea, and constipation, while 31 percent high blood pressure due to stress, 29 percent fever with the common cold, and 21 percent dental pain.
Besides, injury at home, UTI, fungal infection, anxiety, dry eye, headache, delay in periods were also included in the report.