Submit more data on Sputnik V: CDSCO panel to Dr Reddys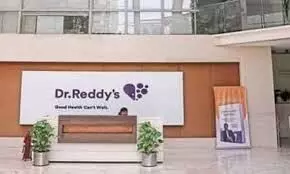 New Delhi: In response to an application for emergency use authorization of Russian Covid-19 vaccine Sputnik V, the Subject Expert Committee (SEC) functional under the Central Drugs Standard Control Organisation (CDSCO) has recommended Dr Reddy's Laboratories to present additional data and clarifications on Gam COVID Vac Combined vector vaccine (Component one and Component two).
Earlier, at the 144th Subject Expert Committee (SEC) meeting on February 24, 2021, Dr Reddy's Laboratories Ltd requested permission to import Russia's Sputnik-V COVOD 19 vaccine for emergency use. Following that, the committee recommended submitting immunogenicity and safety data from Phase II and III trials conducted in accordance with the approved protocol for further consideration by the Committee.
In light of the earlier recommendation, the firm has presented current interim safety and immunogenicity data of Gam COVID Vac Combined vector vaccine (Component one and Component two) generated in the country along with the interim data from the ongoing Russian study at 150 SEC meeting to examine COVID-19 related proposal under accelerated approval process held on 01.04.2021 at CDSCO.
Sputnik V, also known as Gam-COVID-Vac is a viral two vector vaccine, a combination of two adenovirus vectors, Ad5 and Ad26, into which the SARS-CoV-2 full-length glycoprotein S gene is been inserted. It was developed by the Gamaleya Research Institute of Epidemiological and Microbiology.

After detailed deliberation, the committee recommended that the firm should present the following additional data/clarifications for further evaluation:
1. Data pertaining to all immunogenicity parameters including GMT titres for virus neutralizing antibody and SARSCOV-2 glycoprotein specific antibodies at day 42 as per protocol.
2. Unblinded data of all Serious Adverse Events and RTPCR positive cases along with causality analysis reported till date for further examination.
3. Correlation of immunogenicity data including cell based response between phase II & phase III trials.
4. Comparative analysis of Phase III immunogenicity data generated on Indian & Russian studies at various time points.
5. Package Insert, factsheet, SmPC including indication, dosage, schedule, contraindications, warning, precautions & storage conditions etc.
6. Lot to lot consistency data with regards to clinical trial outcomes.
In September, 2020 Dr Reddy's collaborated with the Russian Direct Investment Fund to conduct the clinical trials of Sputnic V and for its distribution rights in India.
A well researched data of a randomized double-blinded, placebo-controlled, phase III clinical trial of Gam-COVID-Vac, occurred in Moscow, Russia showed that Gam-COVID-Vac was 91.6% effective against COVID-19 and it was well tolerated in a large cohort.
Also Read: Dr Reddys Likely To Launch Sputnik V In India In March