WHO panel recommends Eli Lilly Baricitinib, GSK-Vir Biotechnology drug for COVID treatment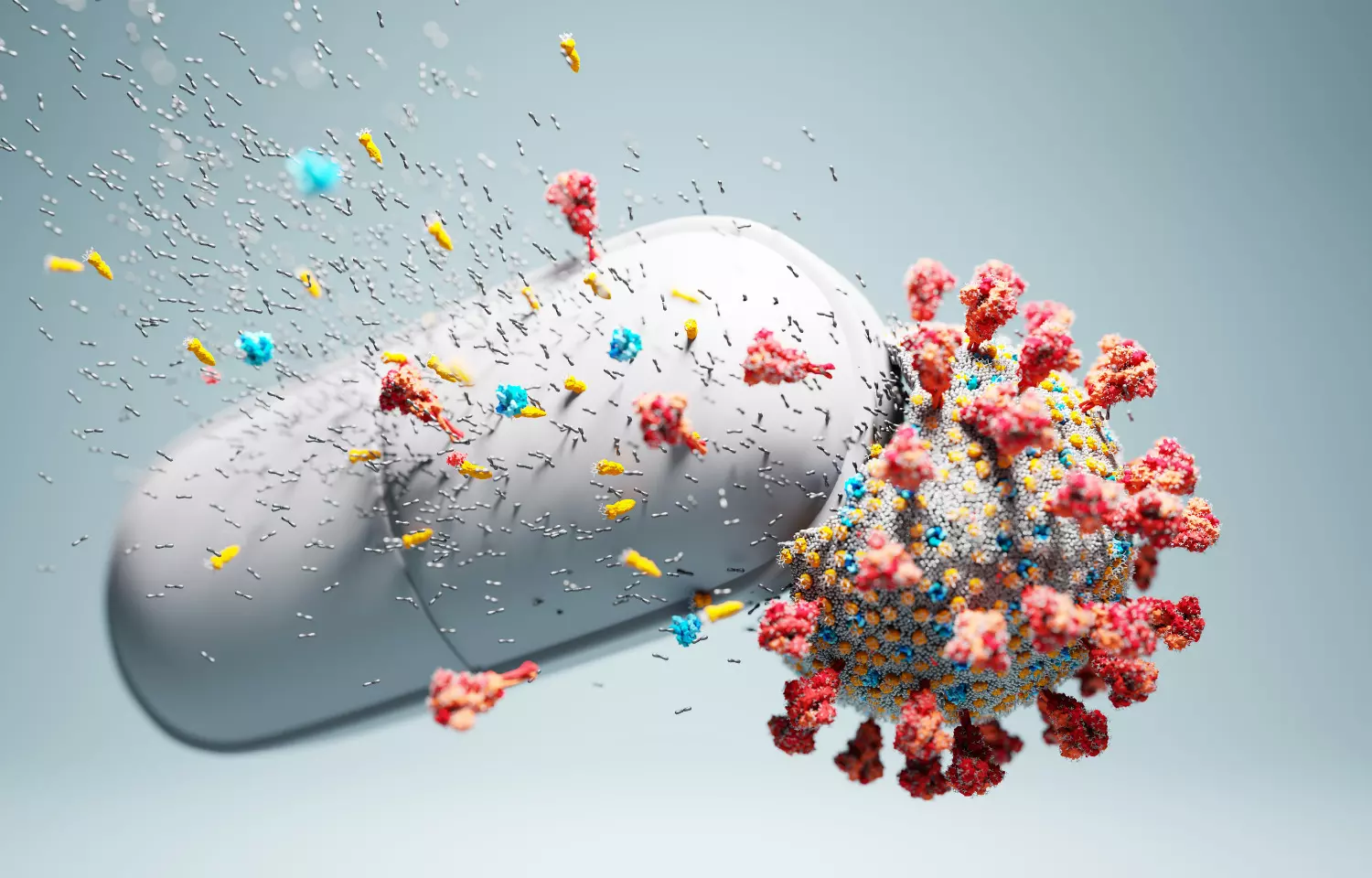 New Delhi: The World Health Organization on Friday gave a nod to two new drugs for the treatment of COVID-19 patients with severe and non-severe conditions.
The WHO strongly recommended the drug, Janus kinase (JAK) inhibitor baricitinib, which is also used to treat rheumatoid arthritis, for the treatment of patients with severe or critical COVID-19. The group recommended utilizing the drug in combination with corticosteroids.
The group has also made a conditional recommendation for the use of the monoclonal antibody sotrovimab in patients with non-severe COVID-19, but only in those at highest risk of hospital admission, reflecting fewer benefits in those at lower risk.
The notice for the recommendations has been published on the latest issue of BMJ Journal on 14th of January 2022.
The journal further noted that the latest recommendations has made based on the findings from seven trials enrolling more than 4000 patients with non-severe, severe, and critical COVID-19.
These recommendations are then added to the previous one, for the use of interleukin 6 receptor blockers and systemic corticosteroids in patients with severe or critical covid-19; conditional recommendations for the use of casirivimab-imdevimab, another monoclonal antibody treatment, in selected patients; and recommendations against the use of convalescent plasma, ivermectin, and hydroxychloroquine in patients with covid-19 regardless of disease severity.
Baricitinib has similar effects to interleukin 6 inhibitors, which are also used to treat arthritis, so when both drugs are available the expert group suggests choosing one on the basis of cost, accessibility, and clinician experience. However, the group does not recommend using both drugs simultaneously.
At the same time, the group exhorts against the utilization of two JAK inhibitors—ruxolitinib and tofacitinib—in patients with severe or critical COVID-19 on the grounds that evidence from small trials failed to show benefit proposed a potential expansion in genuine secondary effects with tofacitinib.
Sotrovimab has endorsed by the UK's Medicines and Healthcare Products Regulatory Agency in December for individuals aged over 12 with mild to moderate covid-19 who were at high risk of developing severe disease, on the ground that it reduce the risk of hospital admission and death by 79% in high risk adults with symptomatic COVID-19.
Read also: Mankind Pharma, BDR Pharma partner for COVID drug Baricitinib in India