NHRC sends notice to Delhi government over Mohalla Clinics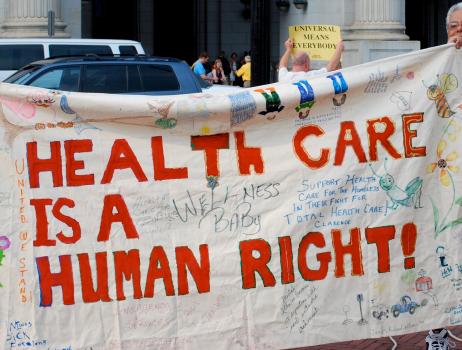 National human rights commission (NHRC) has struck down on the AAP government, yet again. While the AAP government is hailing the ambitious project of setting 1000 Mohalla Clinics in the course of next year, National Human Rights Commission through its simple notice to the health secretary has reminded the government to look at the facilities of Primary Health centres first.

The National Human Rights Commission (NHRC) has taken suo motu cognizance of a media report, pointing towards a glimmer of hope on the one hand and a state of despair on the other, that the Delhi Government is planning to have 1000 'Aam Aadmi Clinics' in the city by the next year but has failed to revive the 228 existing Primary Health Centres. Reportedly, these are struggling to provide basic health services due to shortage of doctors, para medical staff, medicines, laboratory facilities. 79 primary health centres were operating from rented premises.

Issuing a notice, returnable in four weeks, to the Principal Secretary, Department of Health, Government of NCT of Delhi, the Commission observed that "the proposed plan to set up new clinics is a gradual process but has to be welcomed. At the same time, it is of paramount importance that the existing healthcare infrastructure in the city is made functional in all respects and put them to optimum use so that people of Delhi are provided basic healthcare facilities in their neighbourhood. This will also in a way, reduce the overcrowding in big hospitals of the city, since people can avail these primary health centres for their primary healthcare needs."