Nightingales Home Healthcare expands in Hyderabad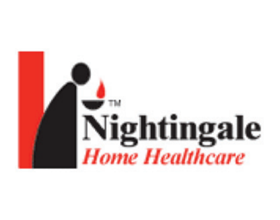 A unit of Medwell Ventures, Nightingales Home Healthcare has expanded its presence in Hyderabad recently with opening its second unit in kukatpally. This is in addition to the Begumpet branch of this specialty home care service provider. This development corresponds with the objective of Nightingales to establish a home healthcare delivery network in 10 Indian metro clusters and increase its subscriber base to over 500,000 families, as a result.

The healthcare provider is a specialty home healthcare services in chronic diseases including pulmonology, cardiology, neurology, metabolic diseases, orthopedics, geriatrics and post-operative rehabilitation making it India's leading home health company.

The inauguration was graced by renowned neurologist Dr. KK Jain and one of the leading pulmonologists Dr. Nagaraj B from Hyderabad.

According to a company press release, this move will ensure fast turnaround time to service patients located around Kukatpally through a validated protocol and care plan approach for chronic diseases including congestive heart failure, stroke management, chronic obstructive pulmonary disorders, wound care management for diabetics, dementia care, Alzheimer's care and chronic arthritic pain management. The company has also introduced home dentistry program to provide home dental care for its customers.

Nightingales has been in the home health sector since 1996 in Bangalore. Post the acquisition of the company by Medwell it has  developed a strong focus on specialty home healthcare services including additional services such as remote health monitoring, tele-health, diagnostics, rehabilitation and wellness therapeutics.