NIMHANS to launch adolescents psychiatric centre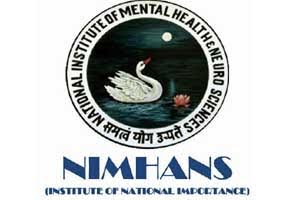 With the increasing need to treat adolescents with psychiatric disorders , National Institute of Mental Health and Neurosciences, NIMHANS is all set to open adolescents psychiatric centre, specifically for 16-18 age groups.
As per the past studies, a large section of 16-18 age group are struggling with psychiatric problems which need to be handle carefully.
B.N. Gangadhar, NIMHANS Director said, to tackle this phase of change in adolescents, NIMHANS is taking steps forward to open an exclusive adolescent psychiatry centre on its premises.
He said "In this phase, there are rapid developmental changes in physical, emotional, social, and cognitive domains. Despite this, help-seeking is low in the adolescent age group due to lack of adequate facilities, stigma and lack of awareness, among other things"
Dr John Vijay Sagar, Additional Professor, Department of Child and Adolescent Psychiatry at NIMHANS, told
theHindu
that separate treatment facilities for adolescents are the need of the hour.
"In addition, adolescents in difficult situations and juveniles in conflict with law have complex mental health needs that can be addressed by creating such facilities," he said.
"Adolescents require adequate space, privacy and confidentiality throughout the period of evaluation and treatment. Till date, there are no separate in-patient facilities for adolescents with psychiatric disorders in our country," he added."We see around 150 admissions in the 16 to 18 age group. All above 16 years are admitted to the adult psychiatry ward," he said.
According to psychiatrists, adolescent is an age between childhood and adulthood. This is the age when Mental health issues, such as depression and/or anxiety, can become extremely serious. Nearly one-third of these disorders seen in adults have their onset in adolescence. Hence, to detect and mange these disorders are crucial to achieve favourable outcomes.
These disorders vary from depression and anxiety disorders to severe psychiatric disorders like bipolar affective disorder and schizophrenia, apart from other conditions such as eating disorders, substance use disorders and conduct disorder.