Nipah suspect tests negative for virus in Goa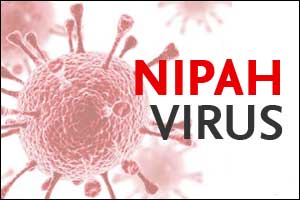 Panaji: A native of Kerala, who was on Monday quarantined at the isolation ward of Goa Medical College and Hospital (GMC) after he developed symptoms of those affected by deadly virus Nipah, has tested negative for the virus and been discharged for the hospital.
According to sources in the health ministry, the patient was discharged after test results received from National Institute of Virology at Pune in Maharashtra came out to be negative.
The 20-year-old had visited GMC as he had returned from Kerala and feared that he might have developed symptoms of Nipah. He kept in isolation at the GMC, the state-run hospital.
Read also: 
Nipah Virus: A suspected case found in Goa, patient quarantined