Nipah Virus Outbreak: Rajasthan Health Ministry issues advisory to medical officials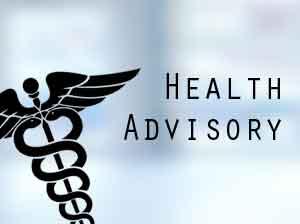 Jaipur: On the direction of Rajasthan Health and Family Welfare Minister Raghu Sharma, guidelines have been issued to all medical and health officials to prevent and control the Nipah virus infection in the state.
A media led by Sharma was held recently in connection with the Nipah virus and horse-born glanders disease. He instructed the Medical and Health Department to ensure all the necessary measures for the prevention and control of Nipah virus.
Read Also:Nipah Virus resurfaces in Kerala
Sharma has instructed the Rapid Response Team to identify all suspected patients and take all necessary measures related to their safety and treatment. Further, he has instructed doctors and medical personnel to provide guidelines issued by the central government regarding the Nipah virus.
He also demonstrated the need to make awareness about Nipah disease as well.
The minister has appealed to those who come from Kerala to contact the nearby medical institution as soon as they notice symptoms like cough, cold and fever. He has urged the nursing staff of Kerala residents living in Rajasthan and working in Kerala to take special precautions in this regard.
Read Also:Nipah virus alert sounded in Tripura
What is Nipah Virus?
Nipah virus (NiV) infection is a newly emerging zoonosis that causes severe disease in both animals and humans. The natural host of the virus are fruit bats of the Pteropodidae Family, Pteropus genus. Here are a few facts about the virus


The natural host of this virus is believed to be fruit bats of the Pteropus species, four of which have been demonstrated to have serologic evidence of infection with this virus. The virus has also been isolated from fetal tissue and uterine fluids of these bats.


Nipah and Hendra viruses are two related zoonotic pathogens that have emerged in the Asia-Pacific region. Both are RNA viruses that belong to the Paramyxoviridae family.


The viruses jump the species barrier and infect a secondary animal host (eg, pigs or horses), and transmit infections to humans. In addition, the Nipah virus may be able to spread from human to human.


Nipah virus primarily causes an encephalitic syndrome with a high mortality rate. The characteristic MRI abnormalities are multiple, small (less than 5 mm), asymmetric focal lesions in the subcortical and deep white matter without surrounding edema.


The incubation period ranges from 7 to 40 days. The initial presentation is non-specific, characterized by the sudden onset of fever, headache, myalgia, nausea and vomiting.Meningismus is seen in approximately one-third of patients although marked nuchal rigidity and photophobia are uncommon. Patients infected with Hendra virus have presented with fever and influenza-like illnesses, or with meningoencephalitis.


The diagnosis of Nipah virus can be established using an Enzyme-Linked Immunoassay (ELISA).  Supportive care is the mainstay of treatment and infected patients may requireintensive care monitoring.