NMC Bill to make quality medical health accessible: Kishan Reddy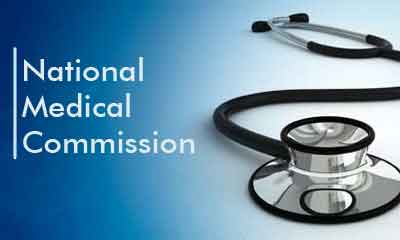 Hyderabad:- Union Minister of State for Home Affairs G Kishna Reddy on Sunday said that the National Medical Council (NMC) Bill, which was passed during the last session of Parliament, was going to change the very face of medical education and health in India.

The bill would contribute enormously in making quality medical health accessible to the remote areas of the nation, he further said.

Speaking after launching sophisticated Brain & Spine Suite treatment facility at Apollo Hospitals here on Sunday Mr Reddy stated that Prime Minister Narendra Modi's Government has taken many initiatives in the field of medical and health.

Aayushmaan Bharat Scheme is world's largest medical insurance scheme of the Government of India. NDA Government by a special legislation has permitted to develop hospitals in Public Private Partnership model which enables cooperation between private medical colleges and Government hospitals to ensure quality and greater reach in medical health, he further stated.

''Being an MP from Secunderabad Parliamentary Constituency and being the Minister in the Union Cabinet, I feel happy and proud at the way medical field is augmenting technologies in Hyderabad and in India'', the Union Minister revealed.

He further revealed that Apollo Hospitals have been rendering yeomen services in the medical field.
They were in the forefront in fulfilling the corporate social responsibilities.
Further, corporate hospitals must take the responsibility in spreading awareness among the poor people specially people who are from villages in prevention of diseases, especially diseases like cancer, which is fast spreading in India.
''I hope that Apollo Hospitals would be in the forefront as always in mitigating the gap between the rich and the poor for effective and efficient medical treatment'', Mr Reddy added.